Is Montenegrin Vranac Capable Of Producing Top-Tier Wines?
Reading Time: [est_time] Raise your hand if you've had a wine made from the grape Vranac. Outside of the Balkan peninsula, it might be hard-pressed to find someone who is familiar with this variety. Vranac is native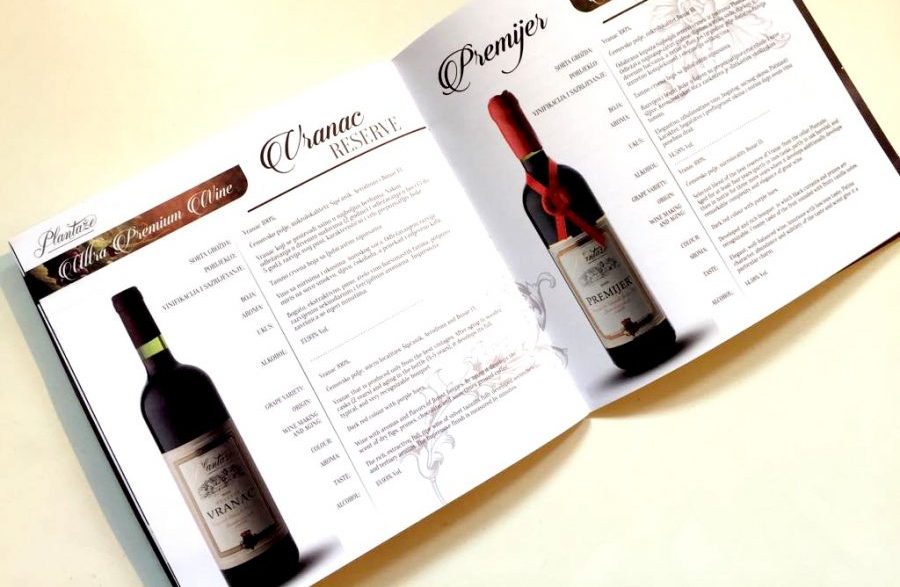 Reading Time: 3 minutes
Raise your hand if you've had a wine made from the grape Vranac.
Outside of the Balkan peninsula, it might be hard-pressed to find someone who is familiar with this variety. Vranac is native to Montenegro, although most of the plantings exist in Macedonia (FYROM) where it is spelled Vranec.  You can also find Vranac-based wines in southern Croatia and Bosnia-Herzegovina.
The grape has high acidity and can be difficult on producers. Many winemakers are still figuring out what they have with this grape. Vranac makes wines with deep color, high-extract, and juicy acidity. Unfortunately, the majority of the examples we've tasted are over-oaked with enamel-stripping acidity. In the Balkan region, many locals associate Vranac with cheap red wine that can be found on the bottom shelves of the supermarkets.
Yes, there may be cheap examples out there. There are also many poorly made examples. That being said, there are some standout Vranac wines in Montenegro (in addition to Bosnia-Herzegovina and Macedonia). The best producers of Vranac in Montenegro include Buk, Krgović, Milović, Sjekloća, and Zenta,  in addition to the large winery Plantaže.
We will have more information on these wines in a future article about the wines of Montenegro.
Plantaže
Plantaže is a large company in Montenegro and one of the largest wineries in the Balkans. They produce just under 20 million bottles of wine per year from all estate-grown fruit. They have the largest, single-plot vineyard in Europe at 2310 hectares. Over 60% of their plantings are dedicated to Vranac.

We know the wines from Plantaže pretty well after visiting them in the Spring of 2016. An article I wrote about the winery was published on JancisRobinson.com.
The majority of Plantaže's production consists of inexpensive table wines. Despite their large-scale production, Plantaže produces only bottled wine. Both of their entry-level and mid-range offerings of red and white wines deliver solid value for money. These wines are fresh and fruity and are technically sound. They make for solid, inexpensive companions on the dining table.
As quality-focused wineries continue to pop up throughout the Balkan region, Plantaže has upped their game by focusing on reserve wines. They have a separate facility and a separate winemaker for these wines. Their reserve wine facility looks like a family-run cellar, complete with all sizes of high-end French oak.
So how do these wines taste? Pretty darn good. The reserve wines are well-crafted and will please a big base of wine drinkers. I do wish they would be a little more value-driven, but the quality cannot be questioned. The Stari Podrum, Premijer, and Vranac Reserve wines retail between USD25 and 75.
Tasting Notes
(You can find out more about our scoring system on the START HERE page.)
Plantaže Stari Podrum (Black Label) 2011 – 100% Vranac
Plantaže produces three wines under the Stari Podrum label.This wine is dark and ripe, full or raisin, chocolate, blackberry, and raspberry notes. The wine shows wood but not too much. The wine has 6 g/L of residual sugar but it still tastes dry due to the high acidity. The wine has fine tannins and while the acidity is high, it isn't mouth-searing. This is for people who enjoy big, ripe, and fruity wines. Nice stuff but we prefer the other two Stari Podrum offerings.    3.9/5
Plantaže Stari Podrum (Purple Label) 2012 – 100% Cabernet Sauvignon
So this is not Vranac, but it is one of Plantaże's reserve wines and it recently won a gold medal at the 2017 Decanter World Wine Awards. Charine thinks this is her favorite Montenegrin wine on the market right now.
Aged for one year in French barriques, two years in large casks, and another year in the bottle before release. The wine has a nice tawny color on the edges. It has an intense nose. Cassis, black cherry, sweet tobacco, oak, chocolate, and a touch of brown sugar flavors are present. The palate is rich and intense but a tad oaky with fine-grained tannins. When the oak settles into this more in a few years it will be very impressive.   4.3/5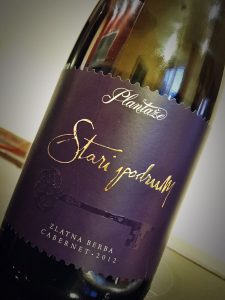 Stari Podrum 2011 (Maroon Label) – Blend of 80% Vranac, 10% Merlot, and 10% Petit Verdot
I wrote about this wine in my previous article about Plantaže but decided to include it here to complete the Stari Podrum Triad!
This wine is softer with Merlot and Petit Verdot added to the blend. The blend definitely works as the wine gives off well-integrated notes of dark berry, violet, chocolate, coffee, and caramel. The wine is fruit-forward; it feels complex, rich and heavy on the palate, yet not jammy. The acidity is perfect as it leads the flavors through a long end-palate.   4.1/5
Plantaže Vranac Reserve 2011
Dark color and really refined nose of chocolate, blackberry, spice, and a touch of cedar. The fruit flavors are concentrated and the palate is dense with many layers of flavors. In the glass this really opens up, the wood melts into the wine and it reveals more Mediterranean herb. Old World fans will be really happy with this wine. The wood is laid down pretty heavily but will no doubt settle down with time in the bottle.   4.1/5
Plantaže Vranac Premijer 2009
Aged for four years in a combination of oak casks and inox and three years in the bottle. Extremely pretty nose of mixed berry pie, violets, cedar, and a touch of chocolate. Tangy and juicy wine with the acidity under control. It has a silky mouthfeel and spicy tannins. Tight structure and a long finish make this an enjoyable wine. This may be the finest example of Vranac that we've tasted.  4.3/5
You May Also Enjoy:
Vranac Without Borders: 16 Wines to Try
Plantaže, The Giant of Montenegrin Wine
Big Macedonian Wines from Chateau Kamnik 
---
Disclosure: Thank you Plantaže for providing the wine samples. Please note that the opinions expressed in this article are unsolicited and have not been paid for in any way by governmental bodies, enterprises, or individuals. We do not sell editorial content as that would destroy the legitimacy of our reviews and the trust between Exotic Wine Travel and its readers.