Montepeloso Eneo Toscana IGT 2010
Reading Time: [est_time] Hello! Welcome to As Drunk by Exotic Wine Travel, a weekly column where we feature interesting wines that we encourage you to seek out. The reviews featured in this series may be written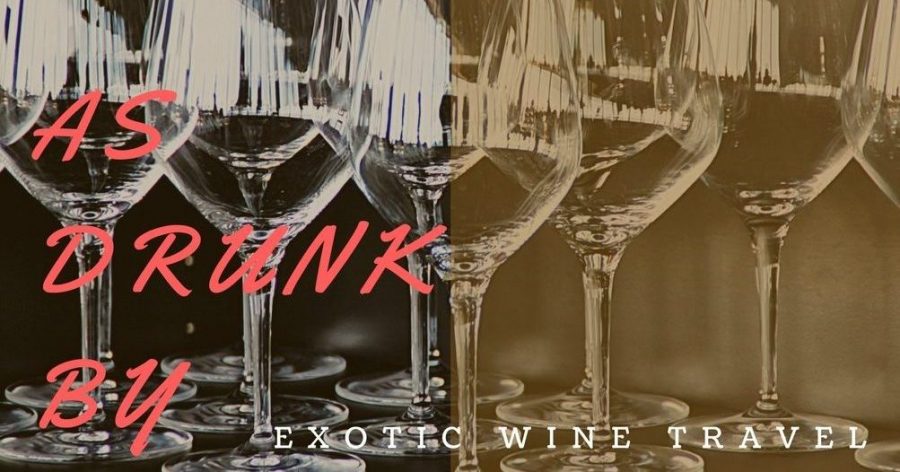 Reading Time: 1 minute
Hello! Welcome to As Drunk by Exotic Wine Travel, a weekly column where we feature interesting wines that we encourage you to seek out. The reviews featured in this series may be written by either one or the both of us. The featured wines can be from obscure or well-known wine regions. We hope that these wine recommendations will keep you gastronomically curious and your palate invigorated!
Montepeloso

Eneo Toscana IGT 2010
Find or buy on Wine-Searcher.
In the Fall of 2017, our friend Milan Milojević invited us to taste some wines from his portfolio. Milan and his brother Marko own Wine Elite DOO in Serbia. They specialize in high-end Spanish wine but their portfolio also includes some great juice from France, Germany, Italy, and the USA.
For our last evening in Belgrade, Milan pulled out several wines for us to sample. We were accompanied by our friend Igor Luković, the editor-in-chief of a local magazine called Vino & Fino. Milan spoiled us, bringing a number of great wines including Grosses Gewachs Riesling from Germany (Carl Loewen, Riesling Maximin Herrenberg Grosses Gewachs 2016) and a spellbinding Syrah from Catalunya (Castell D'Encus, Thalarn 2013).
Those wines are brilliant, but one wine rose to the top of the tasting for us.
Milan opened the Montepeloso Eneo Toscana IGT and poured into our glasses. He said it's a Super Tuscan and asked us to guess which grapes are in the blend. Everyone guessed the wine would probably be a Cabernet-based blend with some Sangiovese. Not one of us got the blend correct.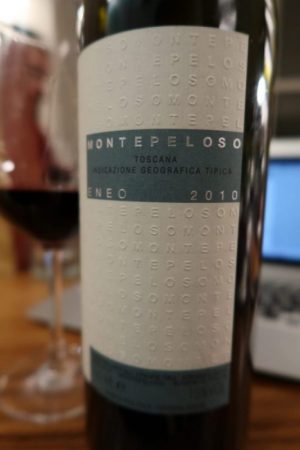 The Montepeloso Eneo Toscana IGT 2010 is a blend of Sangiovese, Montepulciano, Marselan, and Alicante Bouchet. It smells and tastes like a luscious Tuscan Bordeaux blend. The wine has notes of chocolate, tobacco, black cherry, and violet. The mid-palate is intense and it's followed by chewy tannins and a lingering finish. This also has a touch of Brett adding to the complexity.
Everyone present was impressed with the exceptional quality of this wine.
4.5/5 (You can find out more about our scoring system on the START HERE page.)
---
Thank you to Milan and Marko Milojević of Wine Elite for providing the wines and Fino Vino shop for hosting us. The opinions expressed in this article are unsolicited and have not been paid for in any way. We do not sell editorial content as that would destroy the legitimacy of our reviews and the trust between Exotic Wine Travel and its readers.