Monterey Wine Country: Discovering The Wines Of California
Monterey Wine Country is one of the most renowned wine regions in the United States. Nestled in the Central Coast of California, this region is home to a vast array of grape varietals, wineries, and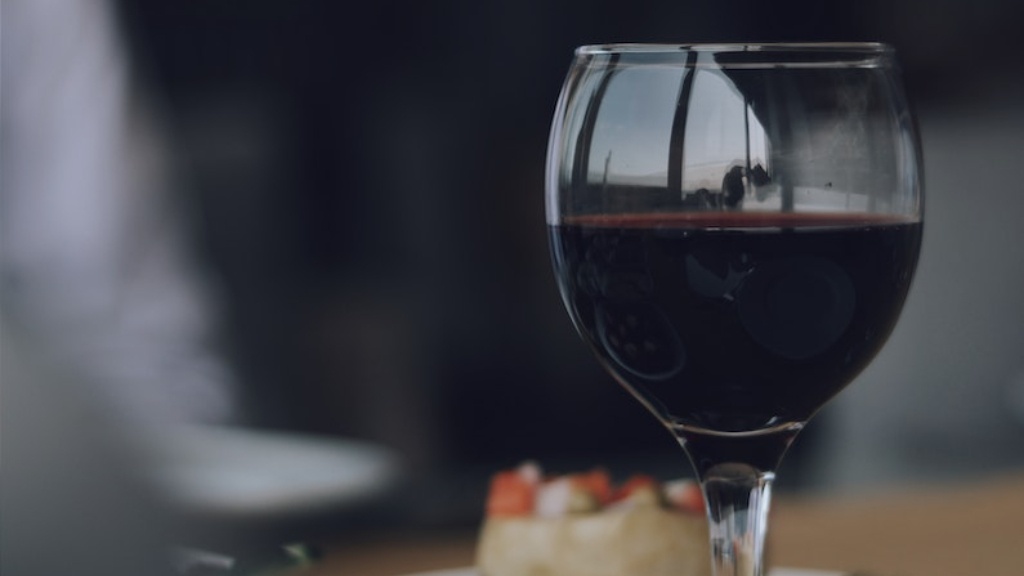 Monterey Wine Country is one of the most renowned wine regions in the United States. Nestled in the Central Coast of California, this region is home to a vast array of grape varietals, wineries, and tasting rooms, making it a must-visit destination for wine enthusiasts.
The region\'s perfect Mediterranean climate, with warm sunny days and cool, crisp nights, provides the ideal growing conditions for wine grapes. With the Pacific Ocean\'s proximity, cool breezes slow down the ripening period and lend a unique character to the wines.
Monterey Wine Country has four AVAs, each with its unique climate and terrain, resulting in various grape varieties and styles of wine. The AVAs are Arroyo Seco, Carmel Valley, San Antonio Valley, and Santa Lucia Highlands, all with their distinct microclimate and soil conditions.
One of the grape varietals thriving in Monterey Wine Country is Pinot Noir. The region\'s cooler temperatures and marine influence create elegant and complex wines with various fruit tones at different altitudes. The Santa Lucia Highlands AVA is particularly renowned for its stunning Pinot Noir wines, bold and bursting with ripe cherry, blackberry, and blueberry flavors.
Another popular grape is Chardonnay, with rich notes of tropical fruit, white peach, and vanilla, among others. The maritime climate lends minerality and acidity, creating a well-balanced wine. The Carmel Valley AVA is known for its excellent Chardonnay wines.
Wine enthusiasts can explore numerous tasting rooms and wineries, enjoy the picturesque landscapes, and even take a tour of a few wineries. Many award-winning, small-batch wineries located in the region offer unique experiences, tasting rooms appointed with cozy decors, and friendly and knowledgeable staff.
Monterey Wine Country provides the perfect setting to learn about wine. Wine lovers can enjoy vineyard and winery tours, attend food and wine events, and learn about wine processing, barrel aging, and much more. The region\'s viticultural expertise and winemaking excellence continue to thrive, with dynamic innovations in sustainable and biodynamic farming practices.
The Best Monterey Wines to Explore
The region boasts some of California\'s best wines, including the following:
The Estancia Reserve Meritage, a complex red wine blend with rich berry flavors and soft tannins from the Mission brand in San Antonio Valley AVA.
The Bernardus Pinot Noir, a classic California Pinot Noir with bright berry flavors and medium-bodied tannins from Carmel Valley AVA.
The Morgan Double L Chardonnay, a luxurious and elegant wine with vibrant acidity and notes of stonefruit, honey, and vanilla from Santa Lucia Highlands AVA.
The Wrath San Saba Vineyard Syrah, a powerful and bold wine with hints of blackberry, black pepper, and smoke flavors from Santa Lucia Highlands AVA.
Insider Tips for a Great Wine Tour
The following tips will help wine enthusiasts make the most out of their Monterey Wine Country visit:
Visit multiple wineries within an AVA to experience the terroir\'s unique flavor profile.
Attend wine festivals and events such as the Monterey Wine Festival to learn about wine and taste different styles of wines.
Consider planning the winery visits ahead of time, especially during peak tourist times, to avoid long queues and disappointment.
Try to choose tasting rooms and wineries that are closer together to save time and enjoy more tastings.
Wine and Food Pairing Recommendations
The ideal wine and food pairing can enhance the flavors of both. Here are some recommendations for wine and food combinations to try:
Chardonnay and salmon or lobster.
Pinot Noir and grilled salmon or mushroom risotto.
Merlot and roasted lamb or beef.
Cabernet Sauvignon and steak or barbecue.
Monterey Wines Sustainability Efforts
Monterey Wine Country is committed to sustainable winemaking with practices such as water recycling, integration of beneficial flora and fauna, and preservation of natural habitats. The region also supports carbon farming, enhancing the soil\'s biodiversity and sequestering carbon in the soil. By choosing wines produced with these eco-friendly practices, consumers help preserve and protect the region\'s natural resources.
Monterey Wine Country offers an exciting and diverse wine experience, blending old-world traditions with innovative winemaking practices. The unique climate and terrain of the region\'s AVAs create a vibrant range of flavors and styles to explore. Whether you are a wine enthusiast or a novice, Monterey Wine Country is a must-visit destination, where everyone can find excellent wines they will love.