Movia Veliko Belo 2011
Reading Time: [est_time] Hello! Welcome to As Drunk by Exotic Wine Travel, a weekly column where we feature interesting wines that we encourage you to seek out. The reviews featured in this series may be written by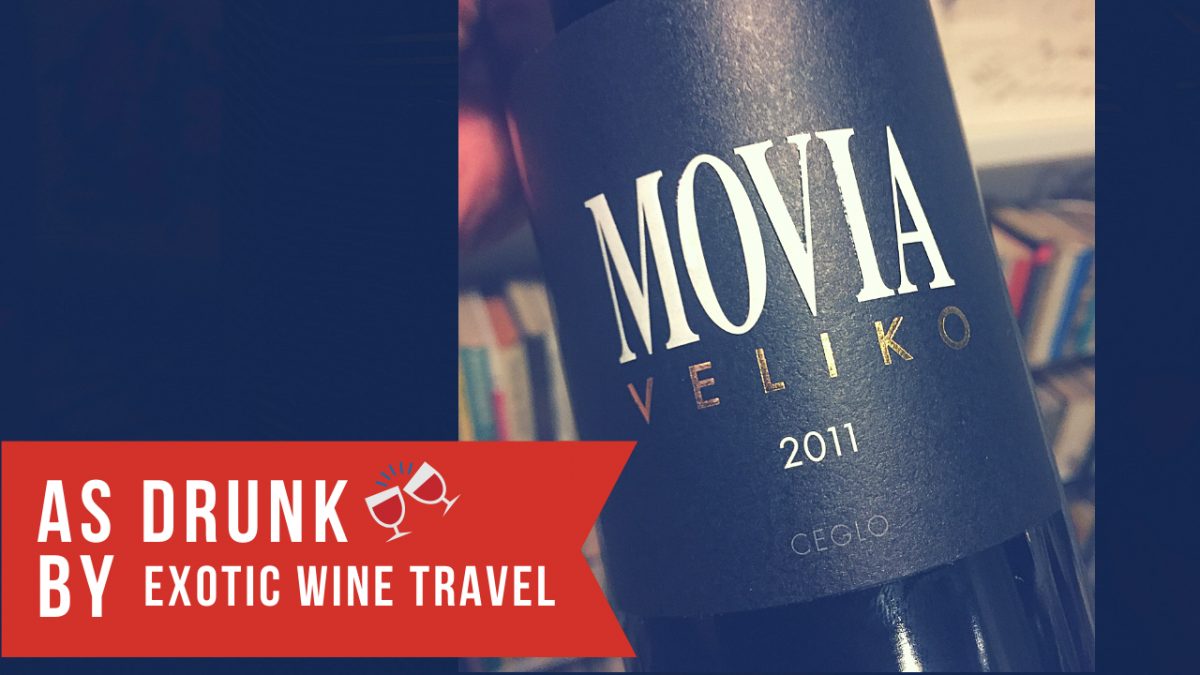 Reading Time: 1 minute
Hello! Welcome to As Drunk by Exotic Wine Travel, a weekly column where we feature interesting wines that we encourage you to seek out. The reviews featured in this series may be written by either one or the both of us. The featured wines can be from obscure or well-known wine regions. We hope that these wine recommendations will keep you gastronomically curious and your palate invigorated!
Movia Veliko Belo 2011
Find or buy at wineandmore.com 
It's no secret that we're big fans of Movia. This producer in Goriška Brda, Slovenia makes waves in the wine world as the owner Aleš Krištančič is charismatic and eclectic. This isn't all smoke and mirrors, the wines are excellent.
The Movia wines that draw the most ohhhhs and aaahhhs from wine geeks are the Lunar (an unfiltered orange wine) and the Puro (a non-disgorged sparkling wine sold upside-down). These wines can be excellent in their own right, but the reserve wines of the estate are the Veliko Rdeče (Red) and Veliko Belo.
The Movia Veliko Belo is a less extreme amber or orange wine. It's a blend of Rebula, Sauvignon Blanc, and Pinot Gris aged in barrels for three and a half years before bottling. The wine is fermented spontaneously with native yeasts and is not fined or filtered. We've had the 2011 on several occasions and it's shown well every time.
The Movia Veliko Belo 2011 is another masterful effort and should age gracefully. Now it's a little tight but these wines tend to put on weight with bottle maturation. There are notes of white pear, white peach, jasmine, and almonds. It's full-bodied and highly structured. This wine does see a bit of skin contact so there are some fine tannins here, but they are not overly astringent.
It's delicious and unique now but these wines reward those with patience. Put this in your cellar and let it put on some weight, it should blossom into a special wine with time.
Score: 92+/100 (You can find out more about our scoring system on the WINE RATING page.)

---
Please note that the opinions expressed are our own and have not been paid for in any way. We do not sell editorial content as that would destroy the legitimacy of our reviews and the trust between Exotic Wine Travel and its readers. On occasion, we extend the option of purchasing the wines we review or/and the products we spotlight. Some of these product links are set up through affiliate programs, which means Exotic Wine Travel gets referral credits if you choose to purchase these items via the links we provide.