Napa Helicopter Wine Tours
Napa Valley has always been known for its scenic beauty, picturesque vineyards and, of course, its tantalizing wines. But as much as traditional wine tours around this Californian region are beloved, there\'s a new way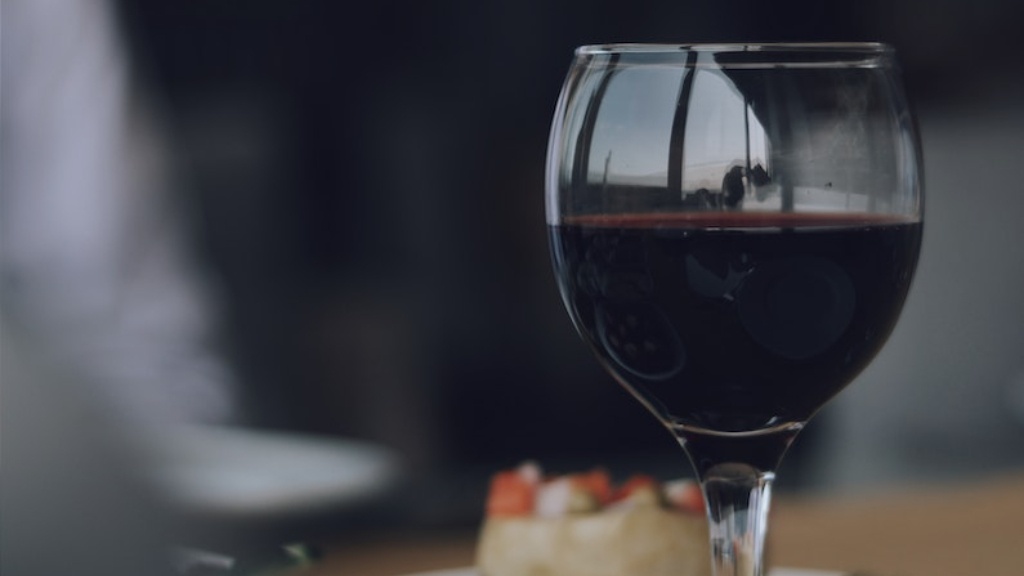 Napa Valley has always been known for its scenic beauty, picturesque vineyards and, of course, its tantalizing wines. But as much as traditional wine tours around this Californian region are beloved, there\'s a new way to explore Napa in style – through a helicopter wine tour.
These tours take the definition of \"luxury wine tours\" to a whole new level, offering an exclusive view of the region that can\'t be captured on land. Passengers are whisked away in a helicopter from winery to winery, enjoying a birds-eye view of the lush vineyards, and savoring some of the finest wines produced in the region.
But what makes this tour even more special is that it\'s not just about wine tasting. It\'s more of a full-package experience that offers visitors a chance to explore Napa from an entirely different perspective with a touch of glamour and grandeur. The tour companies also provide a guide to educate visitors on the different wines produced in the region and their history. Visitors can also tour around the winery and participate in making their own wine under the guidance of experts.
It\'s not just an enthralling experience to soak up the breathtaking views of Napa\'s rolling hills and the perfect blue sky, but it\'s also unmatched in terms of convenience. Traveling to wineries and navigating through the clustered roads can be time-consuming, which leaves less time to enjoy the actual wine-tasting experience. With a helicopter tour, visitors can easily visit multiple wineries in a much shorter time, significantly increasing the number of tastings they can enjoy.
Hundreds of tourists travel to experience wine country\'s splendidness, making it challenging to have a truly memorable experience. This is where the helicopter wine tours come in, providing an exclusive luxury, thanks to its intimate setting. Though it is significantly more expensive than taking a traditional wine tour, the aerial tour is worth every penny, given the spectacular views and the unforgettable experiences it offers.
From a different perspective, wine tours have been felt the pressure of the pandemic on their businesses. But due to the nature of the helicopter wine tours, their tourism has been less affected. In fact, many tour companies have reported having had an increase in demand in the latter months of last year. Strict safety measures are implemented, such as wearing masks, limiting the number of passengers per helicopter and following social distancing protocols, to ensure that the safety of their customers is top priority.
Why Napa Valley is the Ideal Location for a Helicopter Wine Tour
While there are many beautiful wine regions around the world, Napa Valley has all the qualities needed for the perfect helicopter wine tour experience. With its perfect Mediterranean climate, the beautiful views of the vineyards and hills, and its rich culture and history, taking a helicopter wine tour in Napa Valley is an elite adventure.
Napa also has just the right number of wineries for a day trip, and most of them offer vineyard tours and barrel tastings, making it easier for visitors to understand the winemaking process. The area\'s laidback atmosphere, friendly staff, excellent food, and great weather only add to the experience, ensuring visitors leave with unforgettable memories.
What to Consider Before Booking a Helicopter Wine Tour in Napa Valley
While a helicopter wine tour may sound like a dream come true, there are a few things visitors should consider before booking their tour in Napa Valley. One of the top concerns among travelers is the cost, which can range from several hundred dollars to over $1,000 per person. It\'s critical for visitors to research different options before booking to find the option that suits their budget.
Additionally, visitors should consider the time of day when scheduling their tour. The golden hours of sunset and sunrise are the most scenic times of the day to tour the region, not to mention the added advantage of avoiding crowds.
Exclusive Helicopter Wine Tours for Wine Enthusiasts
For visitors who are serious about their wine-tasting experience, several private helicopter tour operators provide completely customized tours to suit their clients\' needs. These tours are usually for wine enthusiasts who would like to visit specific wineries, sample specific types of wine, or experience a rare and exclusive private tasting session with the cellar master.
Exclusive helicopter wine tours can cost much more than standard tours, but the experience is entirely personalized and includes a level of luxury that can\'t be matched.
The Sustainability of Helicopter Wine Tours
As much as helicopter wine tours are fun, it\'s important to consider their effect on the environment. Helicopters are loud and emit fumes that can damage the surrounding environment. As a result, many tour companies are beginning to invest in environmentally friendly options, such as hybrid or electric aircraft, to mitigate the effects of the use of helicopters on the environment.
Some wineries have also begun adopting sustainable winemaking practices, ensuring that they minimize their carbon footprint and preserve the region\'s beauty.
Conclusion
Helicopter wine tours in Napa Valley are a once-in-a-lifetime experience that everyone should experience if they\'re fortunate enough to do so.
It\'s a luxurious, convenient, and unforgettable way to experience the region\'s beauty, learn about wine production, and taste some of the best wines in the world. Thanks to the initiative of tour operators, visitors can also enjoy a safe and socially distanced experience that\'s as exclusive as it is convenient.
All in all, helicopter wine tours perfectly capture the essence of Napa Valley – a place where luxury, beauty, history, and culture converge.