Napa Valley Restaurant Map
When it comes to wine and dine, Napa Valley is undoubtedly a go-to destination for foodies and wine enthusiasts. This scenic region is home to some of the finest restaurants that specialize in farm-to-table cuisine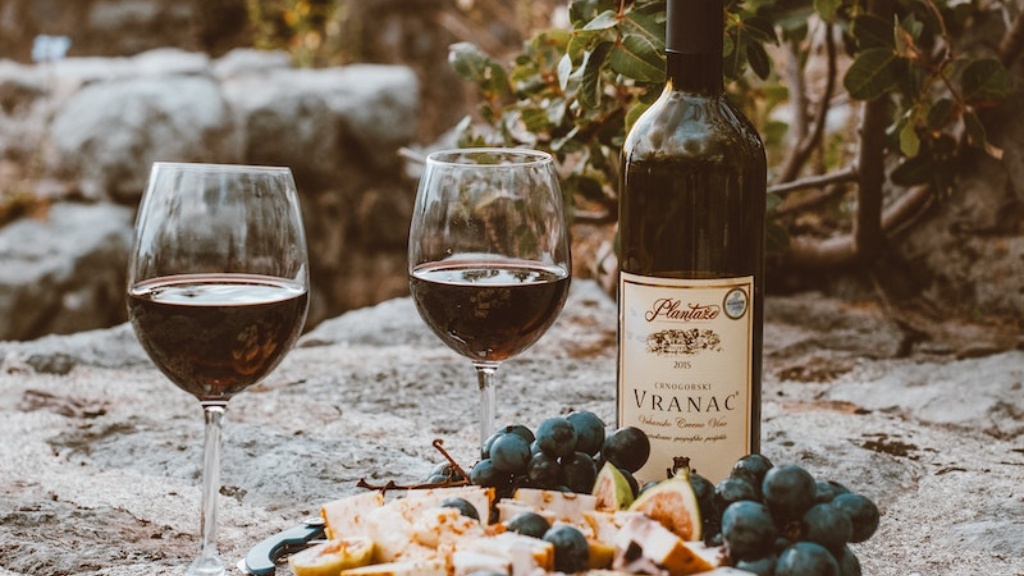 When it comes to wine and dine, Napa Valley is undoubtedly a go-to destination for foodies and wine enthusiasts. This scenic region is home to some of the finest restaurants that specialize in farm-to-table cuisine and feature an impressive collection of locally sourced wines. But with hundreds of dining options, finding the right spot can be a daunting task, especially if you\'re new to the area. That\'s where the Napa Valley Restaurant Map comes in handy.
The Napa Valley Restaurant Map provides a comprehensive guide to the best dining destinations in the area. The map is an interactive tool that allows you to search for restaurants based on your preferences, such as cuisine, location, price range, and ratings. You can also read reviews from other diners and make reservations directly from the map.
The map is constantly updated to reflect the latest dining trends and openings in the area. This makes it a reliable source for both tourists and locals. With the map, you can easily plan your culinary itinerary and explore the diverse flavors of Napa Valley.
So, what are some of the must-visit restaurants in Napa Valley? According to the map, some of the top-rated ones include The French Laundry, Bouchon, and The Restaurant at Meadowood. The French Laundry is a perennial favorite that offers a daily tasting menu featuring farm-fresh ingredients and an extensive wine list. Bouchon is another popular spot that serves classic French bistro fare in a cozy setting. The Restaurant at Meadowood is a Michelin-starred eatery that offers a sophisticated dining experience with an emphasis on locally sourced ingredients.
If you\'re looking for something more casual, the map also features a variety of options, such as Oxbow Public Market and Gott\'s Roadside. Oxbow Public Market is a bustling marketplace that showcases local food artisans and purveyors. Here, you can grab a bite to eat from one of the many vendors or shop for artisanal products to take home. Gott\'s Roadside is a popular burger joint that serves up juicy burgers, hand-spun shakes, and local craft beer.
The Art of Wine Pairing
Of course, one of the highlights of Napa Valley dining is the wine. With over 400 wineries in the area, there\'s no shortage of options for wine lovers. But with so many varietals and styles to choose from, how do you know which wine to pair with your meal?
The art of wine pairing involves matching the flavors of the wine with the flavors of the food to enhance both. For example, a full-bodied Cabernet Sauvignon pairs well with a juicy steak, while a crisp Sauvignon Blanc complements a seafood dish. Many restaurants in Napa Valley offer wine pairing menus, which feature a selection of wines carefully chosen to complement each dish.
When in doubt, don\'t be afraid to ask your server or sommelier for recommendations. They are experts in their field and can guide you to the perfect wine to accompany your meal.
The Farm-to-Table Movement
Napa Valley is known for its commitment to sustainable agriculture and the farm-to-table movement. Many of the restaurants in the area source their ingredients from local farms and artisanal producers. This not only supports the local economy but also ensures that the ingredients are fresh and of the highest quality.
By supporting restaurants that practice sustainable agriculture, diners are also contributing to the preservation of the beautiful landscapes that make Napa Valley so unique.
The Future of Napa Valley Dining
Napa Valley has long been a destination for foodies and wine enthusiasts, and the future of dining in the area looks bright. Many of the newer restaurants in the area are exploring innovative cuisine and techniques, such as plant-based menus and molecular gastronomy. As the world becomes more conscious of sustainability and health, it\'s likely that these trends will continue to influence the dining scene in Napa Valley.
The Joy of Exploring
Ultimately, the joy of dining in Napa Valley lies in the act of exploration. With so many options to choose from, there\'s always something new to discover. Whether you\'re a seasoned veteran or a first-time visitor, the Napa Valley Restaurant Map is an indispensable tool for navigating the diverse culinary landscape of the area.
So why not take a chance and explore something new? Who knows, you may just discover your next favorite restaurant or wine.