Naples Italy Wine Tasting
When it comes to Italian wine, many people automatically think of Tuscany or Piedmont. But there\'s another region that\'s been quietly producing some of the best wines in the country for centuries: Campania, which is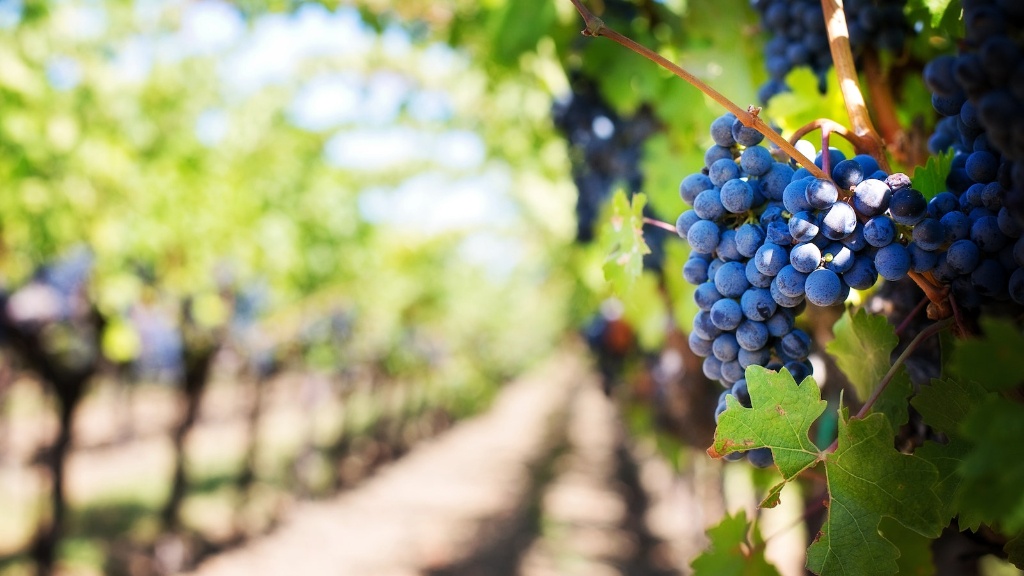 When it comes to Italian wine, many people automatically think of Tuscany or Piedmont. But there\'s another region that\'s been quietly producing some of the best wines in the country for centuries: Campania, which is located in southern Italy and is home to the city of Naples.
Naples is not only famous for its pizza and stunning views of Mount Vesuvius, but also for its diverse wine scene. The region boasts several indigenous grape varieties, including Fiano, Greco di Tufo, and Aglianico, which thrive in the area\'s volcanic soil and warm climate.
One of the best ways to experience this unique wine culture is by attending a Naples Italy wine tasting. These events usually take place in local vineyards or wineries, where visitors can sample a variety of local wines while learning about the region\'s winemaking traditions.
According to local wine expert Giuseppe Di Martino, \"Naples has a long and rich wine history. Our wines are not as well-known as those from other regions, but they are just as good, if not better.\"
Di Martino recommends trying Fiano di Avellino, which he describes as \"a complex and elegant white wine that pairs perfectly with seafood.\"
Another must-try wine is Greco di Tufo, which is made from the Greco grape and has a distinctive floral and mineral aroma. According to wine critic James Suckling, \"Greco di Tufo is one of the most exciting white wines in Italy, and it\'s a great representation of the volcanic terroir of the Campania region.\"
For red wine lovers, Aglianico is a top choice. This full-bodied wine is made from the Aglianico grape and has a rich, spicy flavor with notes of blackberry and black cherry. \"Aglianico is a complex and age-worthy wine that can hold its own against some of the best reds from Tuscany or Piedmont,\" says Di Martino.
The Best Places to Taste Naples Wines
There are several vineyards and wineries in and around Naples that offer wine tastings to visitors. Here are a few of the best:
Vesevo Winery
This family-owned winery is located in the shadow of Mount Vesuvius and produces a range of high-quality wines made from local grape varieties. Visitors can take a guided tour of the vineyards and cellars, followed by a tasting of several wines.
Mastroberardino Winery
Founded in 1878, Mastroberardino is one of the oldest wineries in Campania and is renowned for its Aglianico wines. The winery\'s tasting room is located in the historic town of Atripalda and offers a wide selection of wines for visitors to try.
Sorrentino Winery
This winery is located in the town of Terzigno and is known for its award-winning Fiano di Avellino. Visitors can take a tour of the vineyards and cellar, followed by a tasting of several different wines paired with local cheeses and meats.
Wine and Food Pairing in Naples
Wine and food pairing is an important part of the Neapolitan wine culture. The region\'s wines are often paired with local seafood, pasta, and other traditional dishes. Some of the best wine and food pairings in Naples include:
Fiano di Avellino and Spaghetti alla Puttanesca
The salty, savory flavors of this classic Neapolitan pasta dish pair perfectly with the bright acidity and minerality of Fiano di Avellino.
Greco di Tufo and Mozzarella di Bufala
The creamy, tangy flavor of fresh buffalo mozzarella is the perfect complement to the floral and mineral notes of Greco di Tufo.
Aglianico and Neapolitan Pizza
The bold, spicy flavor of Aglianico can stand up to the rich tomato sauce, salty cheese, and smoky crust of a classic Neapolitan pizza.
Future of Naples Wines
The future of Naples wines looks bright, as more and more people discover the unique flavors and traditions of this region. According to wine expert Giuseppe Di Martino, \"We\'re seeing a lot of younger winemakers who are passionate about preserving our heritage while also experimenting with new techniques and styles.\"
One of the challenges facing the region is climate change, which can affect the quality and quantity of the grapes. \"We need to be mindful of how we farm and how we treat the land,\" says Di Martino. \"But I\'m confident that with smart and sustainable practices, we can continue to produce excellent wines for generations to come.\"
Conclusion
A Naples Italy wine tasting is an unforgettable experience that offers a glimpse into the rich history and vibrant culture of the region. Whether you\'re a seasoned wine connoisseur or a curious beginner, Naples wines are sure to delight your taste buds and leave you with a deeper appreciation for the beauty and complexity of Italian wine.