Niepoort – A Port Wine Maestro
Reading Time: [est_time] "We opened this special bottle last night and thought it would be great to share it with you," Dirk Niepoort said. "The base of this wine is from the mid-1800s." I've tasted wines several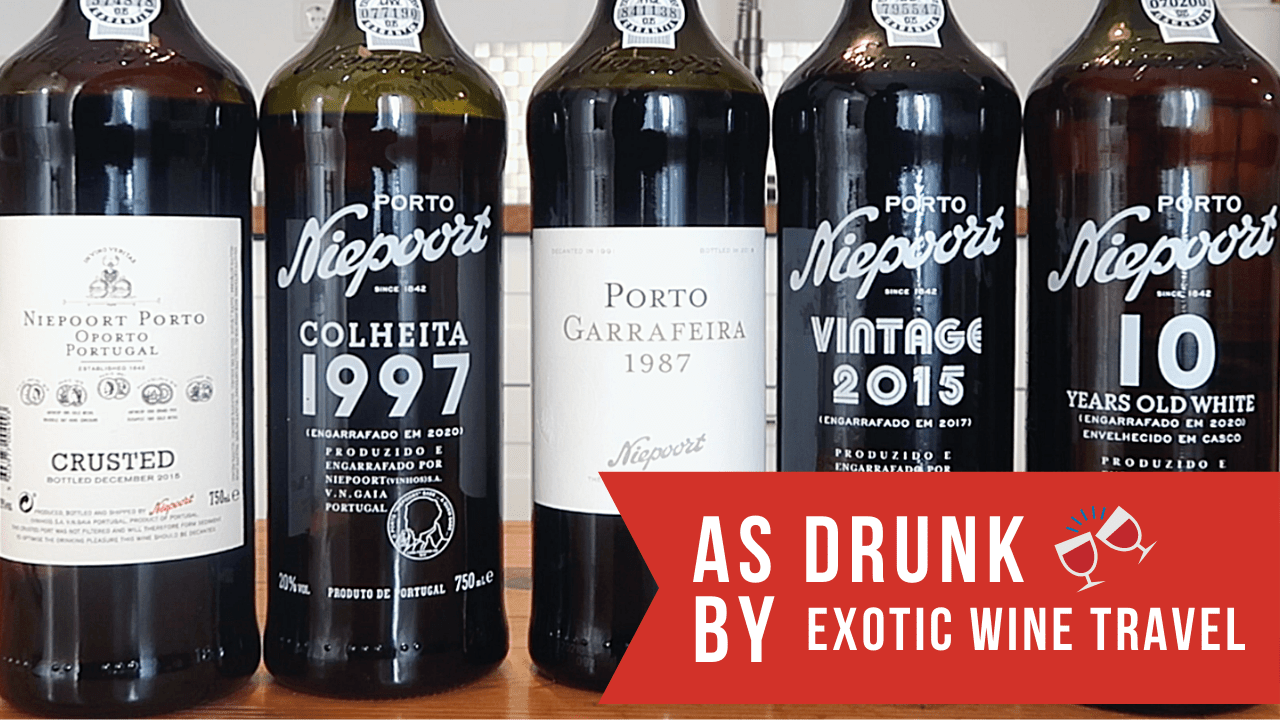 Reading Time: 3 minutes
"We opened this special bottle last night and thought it would be great to share it with you," Dirk Niepoort said. "The base of this wine is from the mid-1800s."
I've tasted wines several times with Dirk and he's always generous. If you're lucky enough to sit down with him, be prepared for something special. Dirk may be the face of one of Portugal's best-known wine brands but he's still a wine geek at heart.
Niepoort was founded by Dutch immigrants in the mid-19th century. The modern history of the estate began in 1987 when Dirk Niepoort joined the family business and began expanding it. He helped in shifting the focus of Niepoort from a Port Wine shipper, to a producer of both Ports and table wines.
This estate started as a small shipper but under Dirk's watch, has become a Portuguese wine powerhouse. Their portfolio encompasses a wide range of Ports and they also make table wines from different regions throughout Portugal. Wines are produced in all price points.
Even though Niepoort has put tremendous effort into table wines, the fine Ports still shine. In addition to the normal ranges of Rubies and Tawnies, Niepoort produces several rare and unique Port wine styles. This includes White Port, Crusted Port, Colheita, VV, and Garrafeira. Niepoort is among the few houses that produces the latter.
Fortunately, the large portfolio doesn't equate to diluted quality. It's hard to believe that the wine geek in Dirk would allow that. The quality and age-ability of Niepoort wines is nothing to scoff at. I'm waiting for the world to return to normal so I can return to Portugal and get a taste of that mid-1800s Port again.
While we all look towards a better 2021, here are a few new releases of Niepoort Port wine that should hold us over while we wait.
Niepoort Port Wine Styles
Niepoort, 10 Years Old White Port
White Ports are not known for being fine wines. The new trend is mixing them with tonic water to make a cocktail. Don't even think about doing that with the Niepoort, 10 Years Old White Port.
It has a gorgeous amber color and is aged in traditional pipes (Port barrels) for 7 to 15 years before bottling. It smells similar to a tawny Port (albeit a bit fresher) with notes of dried oranges, toffee, sweet peaches, caramel, and slate. On the palate, it's round and complex. There's a gorgeous interplay between citrus fruits and acidity on the finish, almost like a ripe mandarin orange. A tiny amount of drying tannins and a lingering finish. Alcohol is well integrated. The finest white Port I've tasted. Score: 92/100
The Niepoort, Colheita is a Tawny Port that spent nearly 18 years in casks. The nose is fragrant and explosive with notes of toffee, roasted nuts, caramel, and dried figs. It's rich and mouth-coating on the palate, almost like a caramel-covered apple. The palate explodes with richness and complexity. It finishes long with an almond, macadamia nut flavor. Great length. Score: 94/100
Niepoort, Crusted Port 2015
This Niepoort, Crusted Port was bottled in December of 2015 and is a blend of several vintages. It's a Ruby-style port that offers complexity beyond the price point. There are notes of dried cherry, plum, mocha, and spice. Almost like a Christmas cake. It's got a generous amount of fruit on the palate with vibrant acidity and grippy tannins. It acts like a baby Vintage Port. A real winner in terms of QPR, this can still improve further with bottle aging. Score: 92+/100
Niepoort, Vintage Port 2015
The Niepoort, Vintage Port is a field blend aged two years in cask. This is a baby and has many years ahead of it but is surprisingly accessible now. Notes of leather, black cherry, red plum, chocolate, and pepper. Full-bodied and rich on the palate. The fruit envelopes the palate like a soft glove and the tangerine peel-like acidity raises at the end. Big, chewy tannins that ensure a long life in the cellar. This tastes even better than when I first had it back in 2019. Score: 95/100
Niepoort, Garrafeira 1987
Niepoort is the only producer to make Garrafeira Port. Aged four years in cask and the rest of the time in glass Demijohns. The style is between a Vintage Port and Tawny Port. Has the color of an aged Pinot Noir. Notes of red raspberry, sour cherry, garrigue, caramel, toffee, and even a touch of nuttiness. It's extremely elegant for a Port and the alcohol isn't burning. The fruit takes center stage here. This doesn't bring the power of a Vintage Port nor the explosive nuttiness of a Tawny but it does bring complexity and length. Unique and delicious, this still has many years left in the cellar. Score: 96+/100
The base of the Niepoort VV is from 1863. Extremely rare and bottled in tiny quantities. It's like an intense, layered Colheita (Tawny). Full of macadamia nuts, marzipan, toffee, dried fig, and caramel flavors. This is full, rich, and multi-faceted on the palate. It feels as if it might be too sticky at first but then the vibrant acidity helps wash the palate clean. The alcohol is balanced and this is in outstanding shape for such an old wine. Score: 94/100
I tasted this from Jeroboam with Dirk Niepoort over dinner in the Fall of 2019.
You can find out more about our scoring system on the WINE RATING page.
You might also enjoy:
---
Niepoort provided tasting samples. The opinions expressed in this article are unsolicited and have not been paid for in any way by governmental bodies, enterprises, or individuals. We do not sell editorial content as that would destroy the legitimacy of our reviews and the trust between Exotic Wine Travel and its readers. On occasion, we extend the option of purchasing the wines we review or/and the products we spotlight. Some of these product links are set up through affiliate programs, which means Exotic Wine Travel gets referral credits if you choose to purchase these items via the links we provide.