Old Bridge Red Dry Reserve 2009
Reading Time: [est_time] Welcome to As Drunk By Exotic Wine Travel, a new weekly column where we feature wines that are worthy of your attention. The wine reviews featured in this series may be written by either one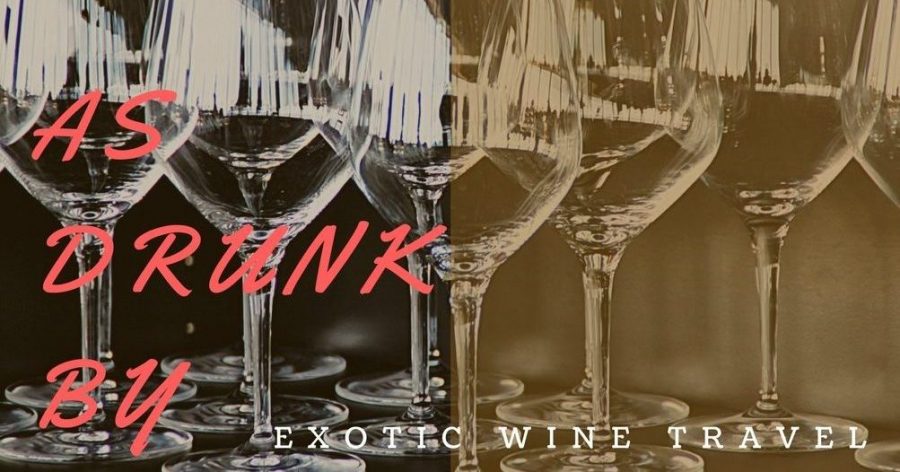 Reading Time: 2 minutes
Welcome to As Drunk By Exotic Wine Travel, a new weekly column where we feature wines that are worthy of your attention. The wine reviews featured in this series may be written by either one or the both of us. The featured wines can be from obscure or more well-known wine regions. Sit back, grab a glass, and discover new and exciting wines with us!
Old Bridge, Red Dry Reserve 2009
The oldest known winery in the world is located in Vayots Dzor, Armenia. It is near the village of Areni, in the heart of Armenia's wine country. The Areni-1 Cave dates back to at least 4100 BC and in addition to being the oldest known wine production site, the world's oldest leather shoe was found there as well.
Not far from the Areni-1 Cave may be the first modern producer in Armenia's latest winemaking chapter. Armen Khalatyan started producing wine in the late 90's after Armenia separated from the Soviet Union. He produces only one wine, a reserve dry red made from the native grape Areni. Production is limited to only excellent years.
Armen named his wine and designed his label after an old bridge he used to play on as a kid. This isn't just lip service. After visiting Armen for the first time and tasting multiple vintages of his wines, he took us to this hidden bridge off the main road near Areni. The label is a spot on replica of the original.
Over the course of several years, we have tasted Armen's wines several times and have walked away impressed each time. Armen makes wine part-time (he has a full-time career in Yerevan) and his wines have a lot of soul. His production is small, less than 10,000 bottles in good years but his love for winemaking can be felt in his vino.
We enjoy many vintages of Old Bridge including the modern 2012 and the rustic 2005. The 2009 falls somewhere in between. Chocolate, tobacco, dirt, game, sour cherry, and mineral flavor profile on a medium-bodied frame. The wine changes in the glass with air and gains a bit of smokiness. It has nice acidity and is an excellent food wine but pleasant enough to drink on its own. 
The 2005 is also impressive, it has less polish than the 2009, but is still delicious. Armen made 50 magnums of the 2005 and we were fortunate to open one of them.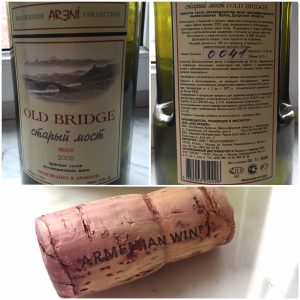 We've shown Old Bridge wines several times to winemakers and wine geeks and they have come back impressed every time. The 2009 vintage just won a Gold Medal at the 2017 Mundus Vini competition. Quite a feat for this small one-man operation.  
4.1/5 (You can find out more about our scoring system on the START HERE page.)
Related:
---
Disclaimer: The ideas expressed in this article are personal opinions and are not associated with any sponsors or business promotions.