Amber Revolution: Orange Wine Now Gets A Voice (And Book)
Reading Time: [est_time] After writing about the history of orange wine and reviewing them for the last five years, Simon Woolf is finally taking the leap into authorship. Amber Revolution: How the World Learned to Love Orange
Reading Time: 6 minutes
After writing about the history of orange wine and reviewing them for the last five years, Simon Woolf is finally taking the leap into authorship. Amber Revolution: How the World Learned to Love Orange Wine is a 250-page, full-color book that shares the history of orange wine (sometimes also called "amber wine", "macerated white wine", and "skin contact white wine") and how this style of wine was rediscovered in the 1990s. The book also includes conversations with pioneers—like Joško Gravner and the late Stanko Radikon—and profiles of 180 top orange wine producers in 20 countries worldwide, along with over 100 luscious shots from photographer Ryan Opaz.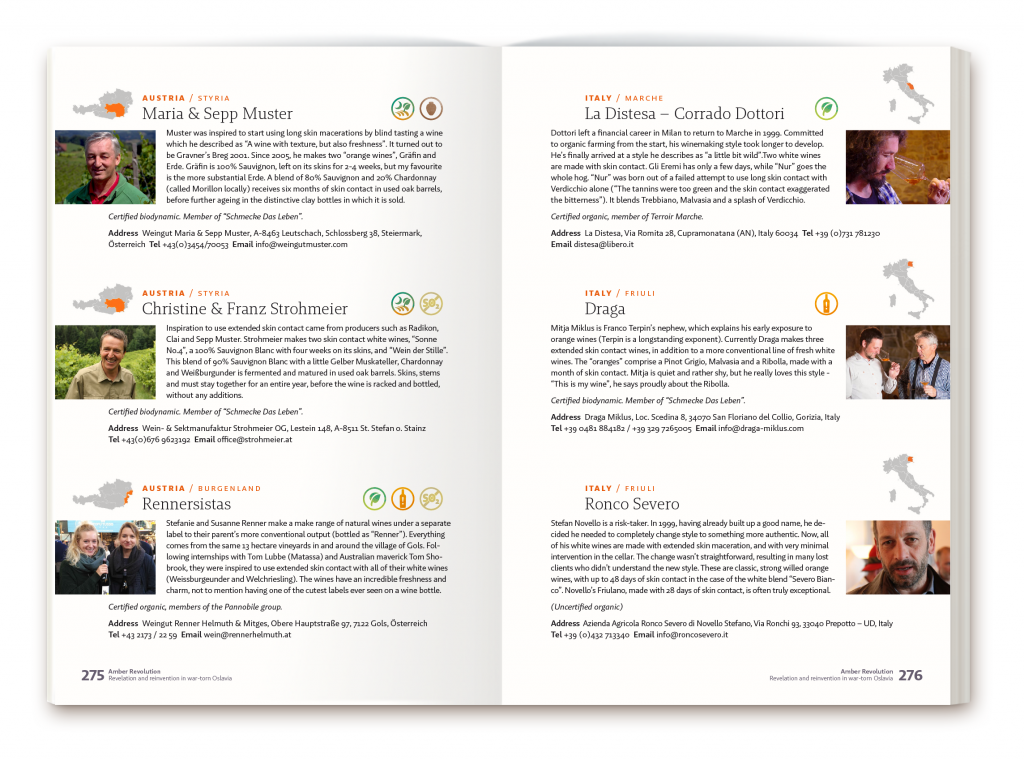 "My ultimate goal is twofold. First, to create a really exciting book that makes you want to read it cover to cover, and second, to create the go-to reference work for orange wine—the book I looked for back in 2011, and just couldn't find."

Simon Woolf
Kickstarting the Amber Revolution
This book is the result of over four years of research that brought Simon to Friuli (Italy's orange wine frontier), Slovenia, Georgia and beyond. It will be the first book to tell the full forgotten story of orange wine. Coffee table-worthy yet deeply engaging like a novel, Amber Revolution is beautifully illustrated and filled with practical tips on how to buy, enjoy, food-match, and age orange wine—making it an essential 'wine bible' for any wine lover, sommelier, retailer or producer who loves orange wine.
The Amber Revolution's Book Trailer
The
Kickstarter
campaign for the book was launched on 21 September, and within 48 hours, the project had crossed the halfway mark of its target—a sure sign that this book is timely and aptly addresses the demand of the capricious wine market.
Conversations with Simon J Woolf
Award-winning writer, natural wine expert, and Decanter contributor Simon J Woolf was very kind to offer us his time for an email interview. In this interview, Simon starts off with his subject of expertise, orange wine, and later moves on to tackle some Proustian questions about himself. These questions aim to reflect Simon's thought process and what piques his interest, which in turns illustrates why the Amber Revolution should matter to us.
I believe that in order for us to fully appreciate someone's creative output, it is important to first get to know the creator. In the short time that I've known Simon, I've considered Simon an unpretentiously candid person with sparkling humanity. When I got news of the book, I was delighted—not merely because I love amber wine, but also by his decision to take the challenging route of self-publishing.
Orange wine, amber wine, natural wine, and oxidative wine. What are their differences?
Orange wine and amber wine are two names for the same thing—winemakers in different parts of the world have different preferences, although "orange wine" is definitely the most popular name we have at the moment, like it or not.
It's important to point out that "orange wine" refers to a winemaking technique (long skin maceration of white grapes during fermentation), whereas "natural wine" is a much broader, more philosophical term referring to any kind of wine made with minimal intervention in the vineyard and the cellar. Not all orange wines are natural wines—and certainly not all natural wines are orange, many are red, white or rosé!
Oxidative wine is another category, I guess in this we could include things like the Jura voillé wines, Vin Jaune, Maderia and some sherry styles. For me,  classic orange wines (eg: such as those found in Friuli Collio) should not be especially oxidative in nature.
A significant number of orange wine producers are also minimal-intervention, 'natural wine' producers. Are there any reasons for that? Do skin contact and minimal-intervention winemaking go hand in hand?
Yes, they tend to—macerating white grapes is best done without any yeast or other additions, and it's a labor-intensive, even risky way to make white wine. Producers attracted to this traditional method tend to be the smaller more artisanal ones—ergo, natural or minimal intervention producers.
Are there specific grapes that are more suitable for making orange wine?
Grapes with thick skins and lots of flavor compounds to extract—Ribolla Gialla in Friuli being the most classic, the "don" of orange wines if you like. But aromatic varieties (Gewürztraminer, Muscat) also work very well. As do classics like Sauvignon Blanc and Chardonnay. Anything with high acidity is normally in with a fighting chance!
What do you value most in your favorite orange wines?
Electricity, beguiling complexity and textural character.
Orange wine can be a polarizing subject. Do you have tips for people on how to educate consumers who are new to orange wine?
In my experience, consumers without prior knowledge are often more open to the style. It's people in the trade, or people with some wine knowledge who tend to suffer more from preconceptions. It's often best to think of orange wines more like red wines, that can help!
Why are you publishing a book about orange wine now, and what is your ultimate goal for this project?
Because the world is crying out for a book that unravels the secrets and the misconceptions behind orange wine. I see articles popping up almost daily, where people are getting excited about the style, but sometimes completely without really understanding what and why it is.
My ultimate goal is twofold. First, to create a really exciting book that makes you want to read it cover to cover and second, to create the go-to reference work for orange wine—the book I looked for back in 2011, and just couldn't find.
What's your biggest struggle when researching orange wine?
The fact that winemaking as a craft has an almost entirely oral history, there's very little written down about techniques and practice over the last few centuries.
What has shaped your point of view in wine?
A sense of adventure, a lifelong belief that organic or biodynamic agriculture is the only way to feed the planet and the realization that some of the world's best wines are obscured from view, almost unknown and barely understood.
What is your happiest moment in your wine career?
The day Amber Revolution is published and I hold the first copy in my hand!
What aspects of the wine industry frustrate you the most?
Close-mindedness, inability to see that the wine world is changing, whether we like it or not.
Not really. Once upon a time, it might have been my cat, who sadly died.
What are your guiding principles at work?
Accuracy, honesty, transparency, eloquence, respect, professionalism.
What is your secret vice?
A very occasional American Spirit. (Not really that secret!)
I heard you are quite the cook. Who would be your ideal dinner party guests, and which three dishes and three wines would you serve them?
I could give a clever answer like "Stravinsky, Monica Galetti and Paul Giamatti", but the truth is the best guests are my greatest and oldest friends, who love good food and wine just as I do. I don't think there is any perfect menu, but if budget, seasonal availability and culinary technique were no object, I might attempt:
1.  Cold or warm (depending on the season) borscht, with a trickle of sour cream and fresh dill, served with a Roig Boig pet nat.
2.  Lobster Ravioli served "in brodo", with Elisabetta Foradori's Fontanasanta Nosiola 2014
3.  Beef Wellington with sauteed cavolo nero and bottarga on the side, and to pair with it, Dario Prinčič's Favola 2008
(I don't tend to do deserts, I'm very lucky to live with a talented pastry chef and anyway it messes with the wine pairings too much!)
What do you value most in your friends?
Healthy sense of the ridiculous, willingness to debate forcefully, enjoyment of good food and wine.
Besides wines, what is your most treasured material possession?
Art, or maybe my vinyl collection! Which is also kind of art.
How would you like people to remember you?
As someone who did things a bit differently, but always from the heart and fuelled by true passion.
Amber Revolution:
How the World Learned to Love Orange Wine
You can order the book on Amazon.
Simon Woolf is the perfect voice for this project. He's spent years traveling, researching, inquiring, and learning what's under all that soil of life experiences and choices. He's visited hundreds of producers who make orange wine and written about it on his website and other established publications.
Amber Revolution is a self-published, crowdfunded book, which means it requires support from all of us who care about orange wine or the collective progress of the wine world. Whether your interest in wine points you to mere sensory pleasure, history, human-driven stories, or wanderlust, you'll find something interesting in this book.
---
More About Simon J Woolf
Simon J Woolf is an award-winning English wine and drinks writer, currently clinging to mainland Europe in Amsterdam. He is somewhat obsessed with orange wines and is considered to be an expert on the developing natural wine niche. Simon is WSET educated and began his writing career in 2011 by founding The Morning Claret – an online wine magazine specializing in artisanal, natural, organic and biodynamic wines and related issues.
Simon is a columnist for Palate Press and contributes regularly to Decanter and Meininger Wine Business International. He's also written for Punch Drink, Jancis Robinson, timatkin.com, Harpers online and Catavino.net amongst others. He is a member of the Circle of Wine Writers.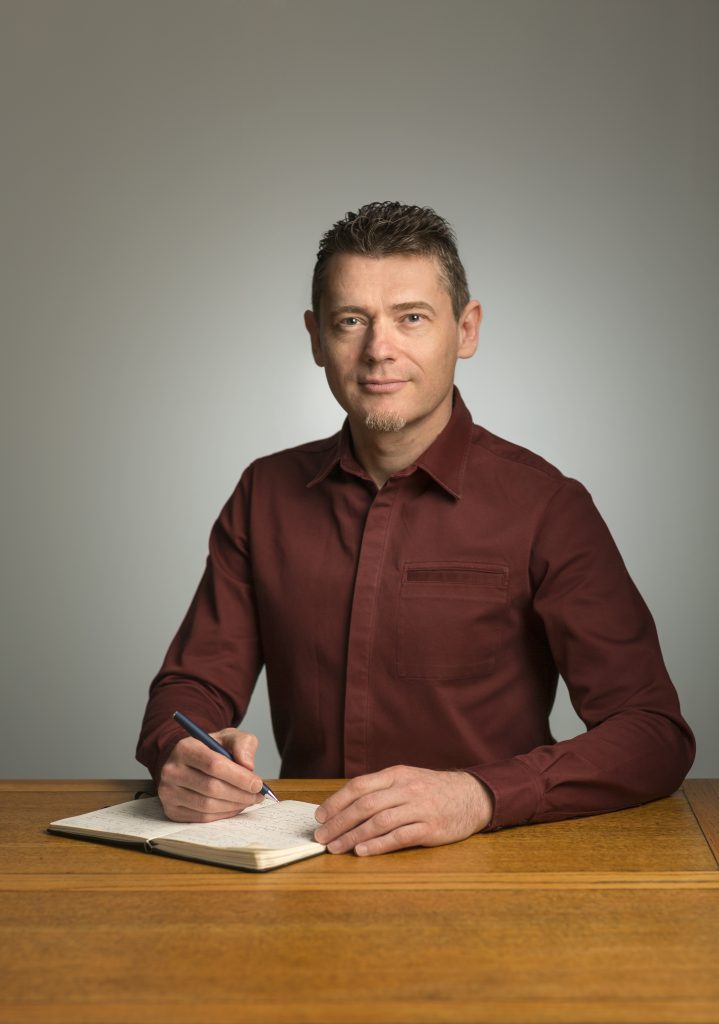 Exotic Wine Travel's Orange Wine Recommendations
Krauthaker Kuvlakhe: Amber Wine from Slavonia, Croatia
Amber Wine: Škegro Krš Orange Žilavka 2015 from Bosnia-Herzegovina
Gravner and Radikon: Italian Wines Without Compromise
Tsitska-Tsolikouri Amber Wine from Imereti, Georgia
You May Also Enjoy
Chatting with: Wine Writer Simon J Woolf, by  Les Caves de Pyrene
Hugh Johnson Accepts Orange Wine Challenge, by The Drinks Business
Winners at the Louis Roederer International Wine Writers' Awards 2019, by Decanter
Disclosure
This interview was conducted over email. All answers are provided by Simon, and they have not been edited in any way. However, we've switched the language of this article from UK English to US English to remain consistent with the rest of Exotic Wine Travel's content. We do not sell editorial content as that would destroy the legitimacy of our reviews and the trust between Exotic Wine Travel and its readers. On occasion, we extend the option of purchasing the wines we review or/and the products we spotlight. Some of these product links are set up through affiliate programs, which means Exotic Wine Travel gets referral credits if you choose to purchase these items via the links we provide. 

All photos courtesy of Simon Woolf.

Special thanks to Drew DiMatteo for sharing his thoughts on orange wine with me.