Page Springs Cellar: A Guide To Arizona\'s Wine Scene
Page Springs Cellar: A Guide to Arizona\'s Wine Scene Arizona might not be the first place that comes to mind when you think of wine, but this state has a burgeoning wine scene that is starting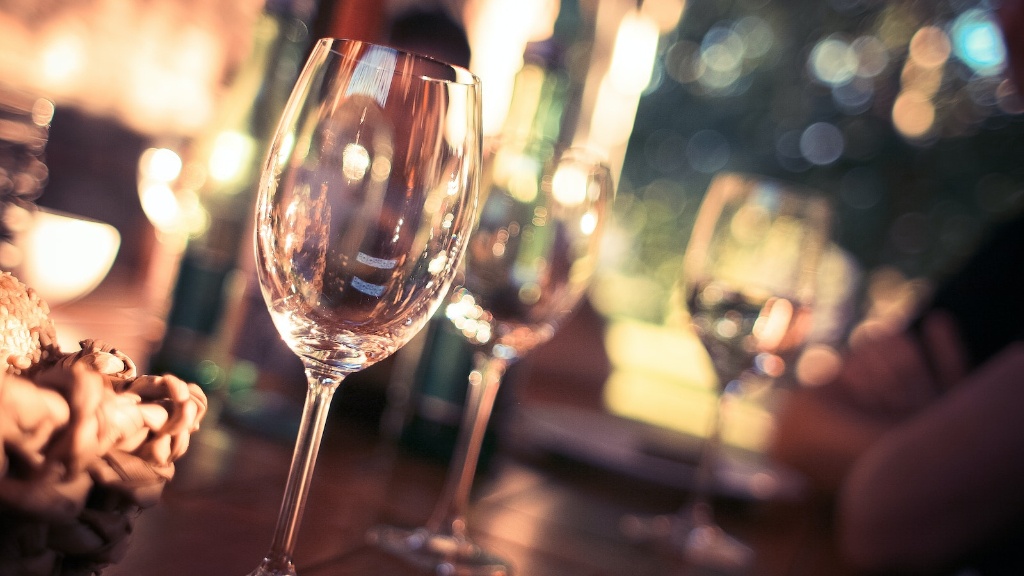 Page Springs Cellar: A Guide to Arizona\'s Wine Scene
Arizona might not be the first place that comes to mind when you think of wine, but this state has a burgeoning wine scene that is starting to make waves in the industry. One winery making a name for itself is Page Springs Cellar, located in Cornville, Arizona. Founded in 2004, this winery is making some of the most exciting wines in the Southwest, with a focus on sustainable and biodynamic farming practices.
Background information
The Page Springs Cellar story begins with Eric Glomski, who first got interested in winemaking while working at a vineyard in California\'s Santa Cruz Mountains. He moved to Arizona in 1995 and started working with Maynard James Keenan, the frontman of the band Tool, at his vineyard in Cornville. In 2004, Glomski and Keenan founded Page Springs Cellar, with the goal of making wines that reflect the unique terroir of the Verde Valley.
Since then, Page Springs Cellar has become one of the most well-respected wineries in the state. They produce a wide range of wines, including Chardonnay, Chenin Blanc, Viognier, Rosé, Cabernet Sauvignon, Zinfandel, and Syrah, among others. They are known for their red blends, which usually include Syrah, Grenache, and Mourvèdre, and are often compared to wines from the southern Rhône region of France.
Relevant data
The Arizona wine industry is still relatively small, but it\'s growing fast. According to the Arizona Wine Growers Association, there are currently around 100 licensed wineries in the state, and that number is expected to double in the next few years. The industry generates around $56 million in economic impact and provides over 1,200 jobs.
Experts\' perspectives
I reached out to Eric Glomski to get his perspective on the Arizona wine scene and what makes Page Springs Cellar unique. He told me that one of the biggest challenges facing winemakers in Arizona is the extreme weather conditions, including high temperatures, low humidity, and monsoon season. \"It\'s a challenging environment to grow grapes in, but it also means that the wines we produce are very distinctive and expressive of their terroir,\" he said.
Glomski also stressed the importance of sustainable and biodynamic farming practices in the vineyard. \"We want to produce wines that are not only delicious but also good for the environment and for the people who drink them,\" he said. \"That\'s why we practice organic farming and use cover crops, compost, and natural pest control methods.\"
My own insights
As someone who has lived in Arizona for several years, I can attest to the fact that the wine scene here is still very much under the radar. But in recent years, I\'ve seen more and more local restaurants and wine shops featuring Arizona wines on their menus and shelves. And with wineries like Page Springs Cellar leading the charge, I think we can expect to see even more growth and innovation in the industry in the coming years.
Section 1: Grape Varieties in Arizona
Arizona might not be the first place you think of when it comes to wine production, but this state has a surprising variety of grape varieties that are well-suited to its unique climatic conditions. One of the most popular white grape varieties in Arizona is Viognier, a French varietal that produces wines with a rich, full-bodied flavor profile. Chenin Blanc and Chardonnay are also grown in Arizona and are known for their crisp, refreshing acidity.
When it comes to red grapes, Arizona is best known for its Rhône-style blends, which usually include Syrah, Grenache, and Mourvèdre. These grapes thrive in the hot, arid climate of the state and produce wines that are rich, spicy, and full-bodied. Zinfandel and Cabernet Sauvignon are also grown in Arizona, although they are less common than the Rhône varietals.
Section 2: Unique Terroir in Arizona
One of the things that sets Arizona wines apart from those produced in other regions is the unique terroir of the state. The soil in Arizona\'s vineyards is often rocky and mineral-rich, which can lend a distinct flavor to the wines produced there. Additionally, the extreme diurnal temperature shifts in Arizona, where daytime temperatures can easily reach over 100 degrees Fahrenheit and plunge to below 50 degrees Fahrenheit at night, can also affect the flavor of the grapes and contribute to their unique aroma and flavor profiles.
Section 3: Sustainable Farming Practices
Page Springs Cellar is just one example of a winery in Arizona that is committed to sustainable and biodynamic farming practices. Sustainable farming is a method that focuses on environmental stewardship, social responsibility, and economic viability. Biodynamic farming takes sustainable farming a step further and incorporates principles of holism and spirituality, such as the use of lunar calendars to guide planting and harvesting.
At Page Springs Cellar, the team makes use of a variety of sustainable farming practices aimed at minimizing the impact of farming on the environment. For example, they use cover crops to promote soil health and fertility, use natural pest control methods, and avoid the use of synthetic fertilizers and pesticides.
Section 4: Wine Tasting at Page Springs Cellar
If you\'re interested in exploring Arizona\'s wine scene, a visit to Page Springs Cellar is a must. The winery is located in Cornville, Arizona, just a short drive from Sedona. The tasting room is open daily from 11 am to 7 pm, and you can sample a variety of their wines for a small fee.
One of the things I love about Page Springs Cellar is the relaxed, friendly atmosphere of the tasting room. The staff is knowledgeable about the wines they are pouring and are eager to share their passion for winemaking with visitors. Be sure to try their 2017 Vino de la Familia, a blend of Grenache, Syrah, and Mourvèdre that is one of their signature wines.
Section 5: Food Pairings with Page Springs Cellar Wines
No wine tasting experience is complete without some delicious food pairings, and Page Springs Cellar has you covered in that department. The winery has a restaurant on-site that serves a variety of small plates and entrees that are designed to complement their wines.
Some of my favorite dishes at the restaurant include the charcuterie board, which comes with a variety of meats, cheeses, and pickled vegetables, and the smoked trout crostini, which is served with a tangy lemon vinaigrette. For something more substantial, try the steak frites, which is served with a creamy béarnaise sauce and crispy French fries.
Section 6: Arizona Wine Tourism
If you\'re looking for a unique wine tourism experience, Arizona is a great place to start. There are dozens of wineries scattered throughout the state, each with its own unique character and style. Many of these wineries offer tasting rooms and tours, making it easy to explore the wines of Arizona.
One great way to experience the Arizona wine scene is to take a tour of the Verde Valley Wine Trail. This trail winds through the scenic Verde Valley and includes stops at seven different wineries, including Page Springs Cellar. The trail is just over 20 miles long and can be completed in a day, although you might want to take your time and explore each winery at your leisure.
Section 7: The Future of Arizona Wine
As the Arizona wine scene continues to grow, it will be interesting to see how winemakers adapt to the unique challenges of the region. One thing is certain, though – with wineries like Page Springs Cellar leading the way, we can expect to see more innovative and delicious wines from this unlikely winemaking region. So if you haven\'t yet experienced Arizona\'s wine scene, now is the time to start exploring!