Petaluma 'Evan's Vineyard' Coonawarra 2013
Reading Time: [est_time] Hello! Welcome to As Drunk by Exotic Wine Travel, a weekly column where we feature interesting wines that we encourage you to seek out. The reviews featured in this series may be written by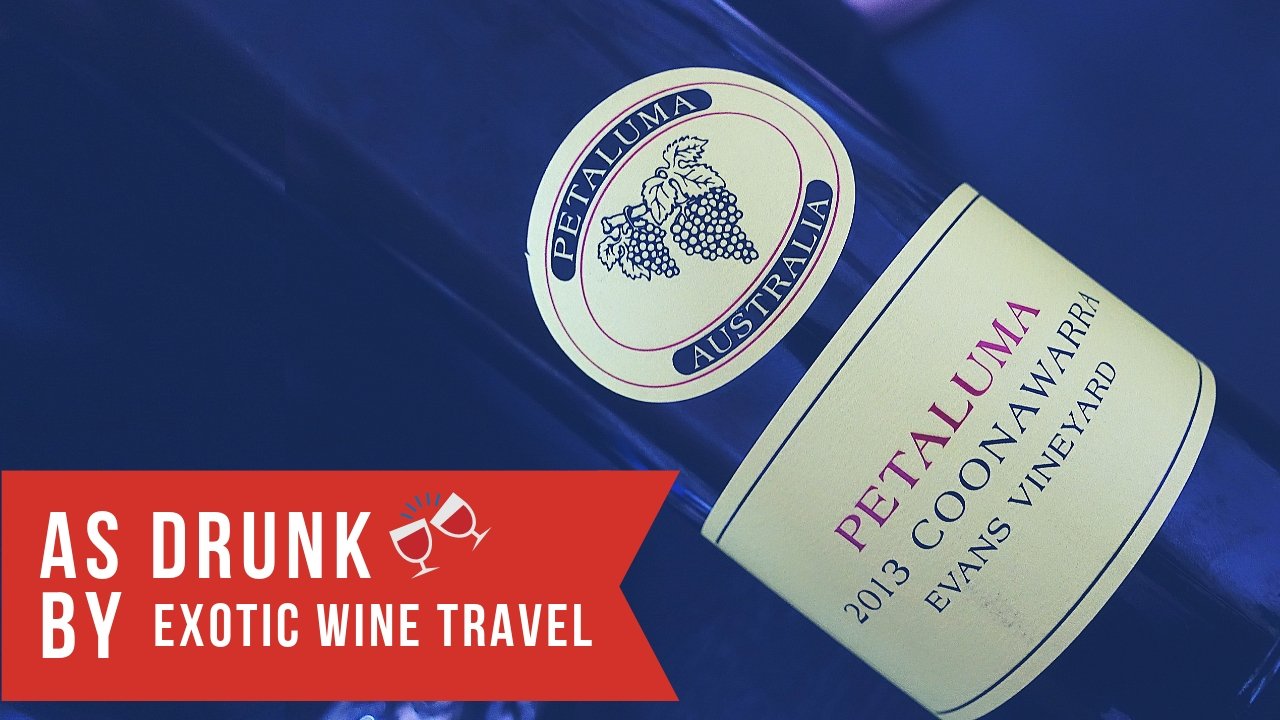 Reading Time: 1 minute
Hello! Welcome to As Drunk by Exotic Wine Travel, a weekly column where we feature interesting wines that we encourage you to seek out. The reviews featured in this series may be written by either one or the both of us. The featured wines can be from obscure or well-known wine regions. We hope that these wine recommendations will keep you gastronomically curious and your palate invigorated!
Petaluma, 'Evan's Vineyard' Coonawarra 2013
One positive of coming back to Asia (in addition to the fabulous food) is the selection of Australian wines that are hard to come by in the USA and especially in Europe. The cooler climate regions like Yarra Valley, Adelaide Hills, Pemberton, Margaret River, and Coonawarra are poorly represented worldwide. That's a shame because Australia is much more than Shiraz jam juice.
Coonawarra is one of Australia's premier regions for Cabernet Sauvignon in addition to Margaret River – although the former is currently less fashionable than the later. Coonawarra is actually a semi-cool Maritime climate region. There is actually a threat of Spring frost and the region benefits from the cool breezes coming off the southern portions of the Indian Ocean and the Great Australian Bight. In other words, it's not the stereotypical hot Australian wine region.
The region was brought to fame by the Wynn family. There are a number of big players in the region that source grapes from their including Jacob's Creek, Penfolds, Wolf Blass, and Hardy's.  Coonawarra is also home to a number of smaller, quality-driven estates like Petaluma.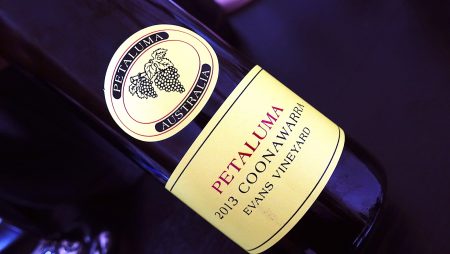 The Petaluma 'Evan's Vineyard' Coonawarra 2013 is a blend of Cabernet Sauvignon and Merlot. It is starting to pick up some maroon coloring on the edges, making it seem older than it actually is. This may be due to the poor storage in Singapore (which unfortunately happens frequently). The nose is all leather, rubber, eucalyptus, dust, and even a touch of poopiness. However, the palate explodes with black cherry, cassis, orange peel, and a kiss of oak. Fantastic intensity on the mid-palate and a long finish. The tannins are small and firm, almost feel Nebbiolo-like.
This is a versatile wine that can please many palates. It's got enough fruit intensity to satisfy people who want easy drinkability. On the flip side, there are enough Old World nuances and savory notes that can please more sophisticated drinkers.
Score: 91/100 (You can find out more about our scoring system on the WINE RATING page.)
Find or buy on Wine-Searcher.
---
Please note that the opinions expressed are our own and have not been paid for in any way. We do not sell editorial content as that would destroy the legitimacy of our reviews and the trust between Exotic Wine Travel and its readers. On occasion, we extend the option of purchasing the wines we review or/and the products we spotlight. Some of these product links are set up through affiliate programs, which means Exotic Wine Travel gets referral credits if you choose to purchase these items via the links we provide.