Places To Stay Near Napa
When most people think of California wine country, they picture Napa Valley. This renowned region boasts stunning vineyards, world-famous wineries, and picturesque scenery. However, finding the perfect place to stay can be overwhelming, with the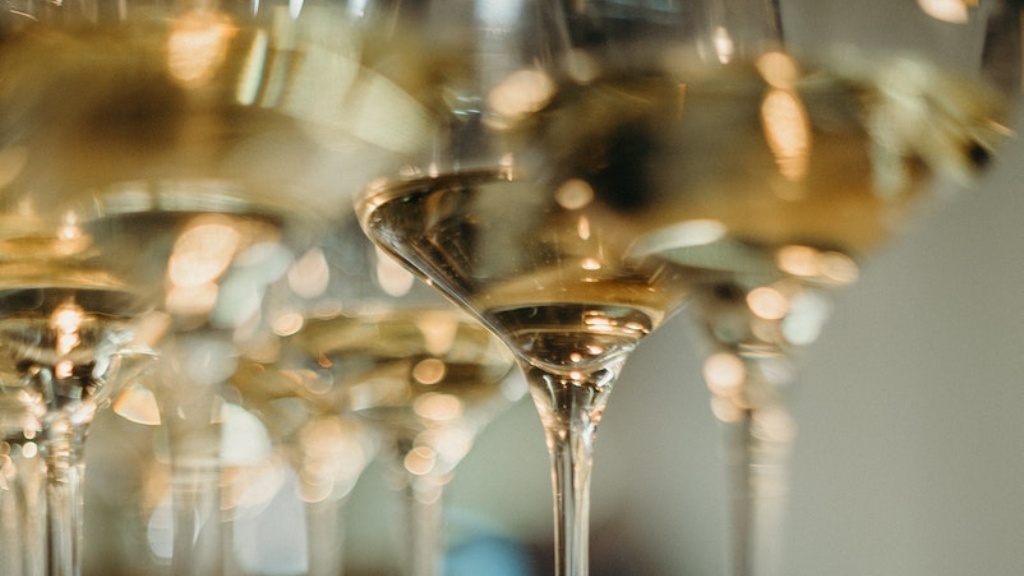 When most people think of California wine country, they picture Napa Valley. This renowned region boasts stunning vineyards, world-famous wineries, and picturesque scenery. However, finding the perfect place to stay can be overwhelming, with the abundance of options available. Here, we explore some of the best places to stay near Napa, with insights from experts in the area
The Carneros Resort and Spa is a luxurious retreat offering guests beautiful gardens, multiple swimming pools, and exceptional spa services. The 100-acre property boasts attractions including a bocce ball court, a private yoga studio, and three acclaimed restaurants. Accommodations range from cozy and comfortable cottages to spacious, two-bedroom houses with private plunge pools.
In contrast, the Harvest Inn by Charlie Palmer offers a quaint and romantic escape. This charming inn features 78 rooms and suites, situated in vineyards and olive groves, providing a serene atmosphere for its guests. The location is ideal, with notable wineries within walking distance, and the acclaimed restaurant, Harvest Table, offering farm-to-table cuisine.
For families or larger groups, The Meritage Resort and Spa has much to offer. It\'s 322 rooms and 15 suites were designed with families in mind. With several outdoor pools, a full-service spa and an extensive fitness center, there is something for everyone here. There\'s even an underground, 22,000-square-foot Estate Cave, where you can partake in an entertaining wine tasting and wine-education experience.
Several smaller, boutique-style hotels offer an affordable and unique experience for those seeking something a little different. These include The Wydown Hotel and The Andaz Napa, both of which offer world-class amenities and personalized services.
Those looking for a unique, historic stay should consider The Napa River Inn, situated in the heart of downtown Napa. This hotel, built in the late 1800s, offers visitors the chance to stay in restored National Register buildings surrounding the Napa River, complete with original exposed brick and timber accents.
Another popular choice is The Archer Hotel, which offers a vibrant urban escape. Visitors enjoy luxurious accommodations, including rooftop suites overlooking the valley beyond, and enjoy the sophisticated culinary offerings at signature restaurant, Charlie Palmer Steak.
Napa is known for its exceptional wine offerings and KAYAK has compiled wine-tasting hotel packages reflecting that. These packages include one-night stays at luxury Napa resorts coupled with wine tastings to give visitors the ultimate California Wine Country experience. These packages include stays at Willow Stream Spa at Fairmont Sonoma, Calistoga Ranch, and The Lodge at Sonoma.
Art and Vineyards
Quixote Winery stands out from traditional wineries as the brainchild of a renowned artist. The property, designed by architect Friedensreich Hundertwasser, is a modern work of art, and its tasting room reflects the quirky, whimsical style of the designer. Visitors describe the winery as "nothing else in Napa," with its technicolor aluminum roof and mosaic floors, surrounded by pristine vineyards
Those seeking art and wine tours can stay at the Avia Napa and explore the local area through The Napa Valley Arts in April program. Hosted by Arts Council Napa Valley, the program features local artists\' work, from painting to pottery, which visitors can see and purchase as they embark on a wine tour throughout the valley.
The Archer Hotel is also home to a vibrant art collection, with over 400 works displayed in guest rooms and public spaces throughout the property.
Spas and Wine
Visitors to Napa often desire a restful escape with some time at the area\'s world-class spas. Solage, an Auberge Resort, offers guests contemporary accommodations inspired by natural colors and textures, with its luxury spa offering curative experiences. Highlights include geothermal pools, a relaxation atrium, and a range of body treatments, including the signature Mudslide treatment.
Alternatively, choose the Meritage Resort and Spa for its full-service spa facilities, including its distinctive underground cave spa. Here, guests can unwind in the tranquil sound of waterfalls, enjoy chromotherapy lights and a variety of massages and skin treatments.
Food and Wine
Napa\'s culinary scene is renowned for its delicious, locally produced cuisine that visitors can enjoy in some of the country's most celebrated restaurants. The FARM at Carneros Resort and Spa provides guests with an evolving, seasonal menu that emphasizes local and sustainable ingredients. Signature dishes include the Oxtail Tart, the Deviled Eggs, and the Artichoke Beignets.
The Restaurant at Auberge du Soleil presents a mix of traditional California and Mediterranean cuisine. The menu changes with the seasons and features dishes like Crépinettes, Ricotta Gnocchi, and Grass-Fed Beef Brisket.
For something uniquely Californian, visit the Michelin-starred restaurant Solbar, nestled in the gorgeous Solage, an Auberge Resort. Using ingredients grown fresh from its garden, guests can enjoy dishes like the Crispy Buttermilk Marinated Sonoma Duck or the Charred Octopus with Smoked Paprika.
Nature and Wine
Calistoga Ranch offers a beautiful nature escape in the heart of Napa Valley. The property provides 157 acres of protected wilderness for guests to explore, along with unparalleled views of the Mayacamas Mountains. Visitors can partake in hiking activities, picnics, and mountain bike rides, followed by a relaxing soak in the natural mineral geothermal pools.
The Andaz Napa provides excellent access to outdoor activities such as bicycling and hiking as it sits adjacent to the vine-covered Mayacamas Mountains. The hotel has an impressive selection of mountain bikes free of charge to guests, who can then explore the valley on two wheels.
Napa Valley has much to offer, from luxurious accommodation to premium wine tasting experiences. Whatever your budget and inclination, there is something to satisfy everyone in this beautiful, historic region.