Planning The Ultimate Wine Vacation In Italy
Italy is renowned for many things, among them its cuisine, art and architecture. Its wine culture, however, is a well-kept secret that continues to delight enthusiasts from all over the world. Whether you are looking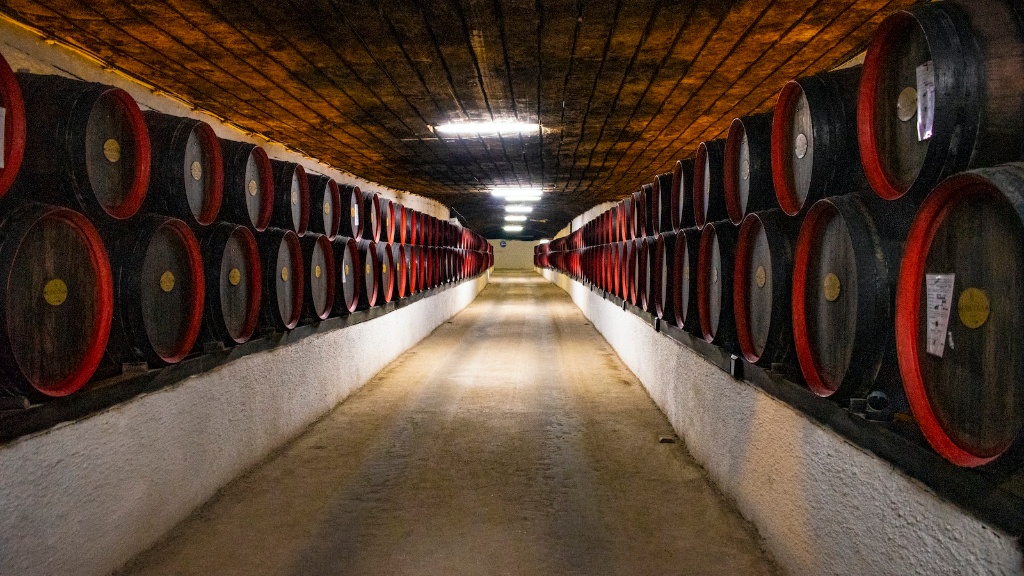 Italy is renowned for many things, among them its cuisine, art and architecture. Its wine culture, however, is a well-kept secret that continues to delight enthusiasts from all over the world. Whether you are looking for the best wine regions in Italy, a reliable guide to vineyards and wineries or simply inspiration for your next wine vacation, we have got you covered.
First, a bit of background information. Italy is divided into twenty wine regions, each with its distinct characteristics and grapes. Some of the most popular regions for wine enthusiasts are Tuscany, Piedmont, Veneto, Lombardy and Sicily. Tuscan wines are known for their complexity and elegance, while Piedmont wines are prized for their depth and structure. Veneto is famous for its Prosecco, Lombardy for its Franciacorta and finally, Sicily for its Nero d\'Avola.
If you are planning your wine vacation, your main priority should be deciding which region you want to visit. Each region has its charm, and it is essential to do your research beforehand. Once you have made your choice, it is time to book your trip. Remember to consider the best time to visit, which is usually during the harvest season, from September to November.
When planning your wine vacation, it is advisable to enlist the services of a reputable tour operator. They will have the expertise and local knowledge to create a customized itinerary catered to your specific needs. It is also essential to book your accommodations in advance. Some of the most popular options are agriturismos, which are farmhouses that offer wine tastings and other activities, and luxury hotels that often come with private vineyards.
Once you arrive at your destination, it is time to start exploring. A good starting point is visiting the local markets, where you can sample and buy the regional products such as cheese, salami and olives that perfectly complement the wines. Do not hesitate to ask locals and winemakers for recommendations on the best hidden gems in the area. Many vineyards also offer guided tours that allow visitors to see firsthand the winemaking process and learn about the history and traditions behind it.
Another essential aspect to consider is food pairing. Italian cuisine is renowned worldwide and offers endless possibilities for wine pairing. It is essential to understand the characteristics of each wine and pair them with complementary flavors to fully appreciate their qualities. For example, Chianti, a red wine from Tuscany, goes well with grilled red meat, while a crisp Vermentino from Sardinia pairs exceptionally well with seafood dishes.
Finally, do not forget to bring back a few bottles of your favorite wines as a memento of your vacation. It is worth noting that different regions have different regulations concerning the amount of wine you can bring back with you. Check with your airline and customs office to avoid any unpleasant surprises.
Exploring Tuscany
Tuscany is one of the most popular wine regions in Italy and offers visitors a wealth of wineries and vineyards to explore. A must-visit destination is the Chianti Classico region, located between Florence and Siena. Here, visitors can sample the famous Chianti wines, which are made primarily from Sangiovese and aged in oak barrels for a minimum of three years. Other popular wines in the region include Brunello di Montalcino and Vino Nobile di Montepulciano.
When visiting Tuscany, it is also worth exploring the countryside, dotted with medieval hilltop towns and picturesque landscapes. Pienza, Montalcino, and Montepulciano are all worth visiting for their historical charm and stunning scenery.
Discovering Piedmont
Piedmont is a region located in the north-west of Italy, bordering France and Switzerland. It is home to some of the most renowned Italian wines, including Barolo, Barbaresco and Barbera. The region is known for its richness, depth and complexity of flavors, making it a paradise for wine enthusiasts.
A visit to Piedmont would not be complete without visiting the charming town of Alba, known for its white truffle festival, which takes place every year in October. Visitors can sample local wines and enjoy the town\'s Southern European architecture and atmosphere.
Uncovering Veneto
Veneto is a region located in the north-east of Italy, bordering the Adriatic Sea. It is home to the famous Prosecco wine, which is made from the Glera grape and known for its light, fruity and refreshing flavor. Visitors should not miss the opportunity to visit the ancient city of Verona, known for its association with Shakespeare\'s Romeo and Juliet.
Another must-visit destination is the city of Treviso, known for its picturesque canals, frescoed buildings and traditional trattorias. Visitors can also explore the nearby hills dotted with vineyards and wineries that produce the delicious sparkling wine.
Indulging in Lombardy
Lombardy is a region located in the north of Italy, with Milan as its capital. The region is known for its Franciacorta sparkling wine, which is produced using the same method as Champagne. The area also produces some of the country\'s most famous red wines, including Valtellina and Bonarda.
When visiting Lombardy, visitors should take the time to explore the region\'s stunning lakes, including Lake Como and Lake Garda. The region\'s sophisticated cities, including Milan and Bergamo, also offer plenty of opportunities for wine, food, and culture enthusiasts.