Plantaže, the Giant of Montenegrin Wine
Featured photo credit: 13. jul Plantaže This article was originally written by Matthew Horkey for Jancis Robinson and published on The Purple Pages. This version of the article has been expanded with additional tasting notes and background stories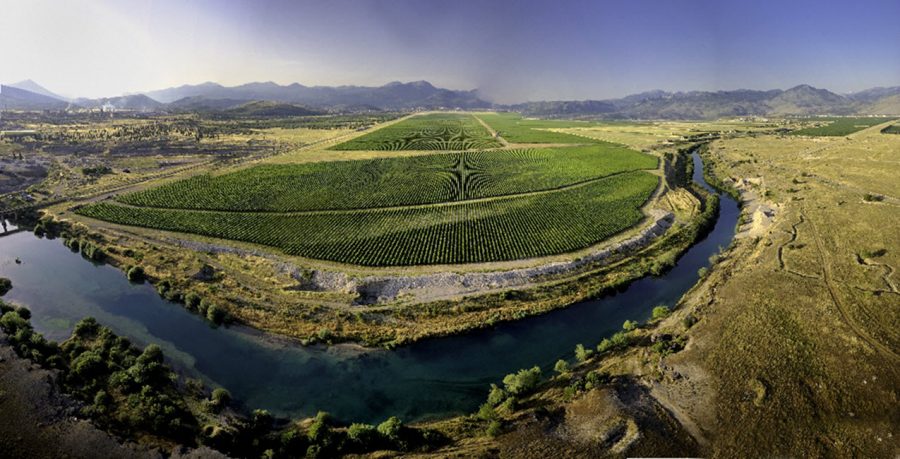 Featured photo credit: 13. jul Plantaže
This article was originally written by Matthew Horkey for Jancis Robinson and published on The Purple Pages. This version of the article has been expanded with additional tasting notes and background stories from Charine Tan. 
---
Reading Time:4 minutes
A bottle of Plantaže from Montenegro was the first wine we had when we arrived in the Balkans. For our first meal in Belgrade, Serbia, we ordered a one-liter bottle of  Plantaže red wine at €3. The bottle was sealed with a metal crown cork, which the waiter removed with a beer-bottle opener. As primitive as it seemed, the wine was pleasant and redolent of a Salice Salentino from Puglia, Italy.
Montenegro, the Country of Black Mountains
Montenegro was officially declared as an independent country in 2006. The country is blessed with a true Mediterranean climate, with cool breeze coming from the Adriatic Sea and cool mountain air descending from the towering mountains in the backdrop. The prominent wine-producing regions are close to the capital city, Podgorica, and around Lake Skadar. In the decade-long effort to redefine its tourism and viticulture outside the pretext of Yugoslavia, it is unfortunate that there aren't more small wine producers in the country yet. One speculation is that the barriers to entry are high, including the market dominance of the country's biggest winery, Plantaže.
Plantaže (full name: 13. jul Plantaže) is the biggest wine producer in Montenegro and the second biggest—after Tikveš Winery in Macedonia—among the ex-Yugoslavia countries. Its wines are ubiquitous throughout the Balkan Peninsula. From the supermarkets to the local grocery shops, cafes, restaurants, and hotels, Plantaže holds a spot in virtually every wine list and liquor store.
The winery is a partially state-owned operation and produces over 95% of Montenegro's wine. Besides the domestic provision, it also exports wine to the rest of Balkans, Russia, and Western Europe. The Plantaže winery pumps out a mind-boggling amount of 16 to 17 million liters of wine every year. They fuel this massive production entirely from their own vines, including the largest single-plot vineyard in Europe. This single-plot vineyard stretches over 2,310 hectares with 11.5 million vines planted. The main share of the grapes is Vranac, which covers about 70% of the vineyard. Most of the grapes are hand-harvest except for those that are used for their most basic bottling.
One thing that's particularly interesting to us is that for such a big-production winery, Plantaže does not focus on bulk wine. Check out our video review below to find out more about its production's focus, which includes an ancient variety called Krstač.
The Plantaže estate is about 30 kilometers from the south Adriatic coast. The vineyards thrive under the sun for over three-quarter of the year and nourished by chalky, pebbly, and limestone soils.
After spending an entire day exploring their colossal estate, it was time to try some wine. We walked through one of their cellars—which was once used as a Yugoslavian air force base and was heavily bombed in the 1990s—before arriving at their ultra-premium wine production facility. At the tasting session, we had the opportunity to try their basic wines all the way to their top-end bottlings.
In conclusion: the Plantaže's basic wines are very serviceable (especially the Vranac Pro Corde), the mid-range wines are very good, and the high-end wines show a surprising amount of character.
Exotic Wine Travel's Favorite Plantaže Wines
Plantaže Vladika 2012
A blend of 80% Vranac, 10% Cabernet Sauvignon, and 10% Merlot. This spends one year in barrique. The wine has notes of dark fruit, capsicum, and a touch of rubber. The flavors are rounded up nicely by a velvety texture yet polarized by mouthcoating tannins. The finish is long. This value-for-money wine will appeal to fans of Old World wines.
Plantaže Vranac Reserve 2007
Vranac, whose name means "black horse", is indigenous to Montenegro. It is a high-sugar, high-acid variety. People in the Balkans say that working with Vranac is akin to taming a horse because of its intractable acidity. This is a well-made Vranac wine that's been aged for five years (including three years in the bottle) prior to release. Bursting with characteristics of chocolate and dark berries, perked up by smooth tannins, this wine is slightly rustic and reminds us of some Southern Italian wine. The acidity is high like most Vranac-based wines. 
Plantaže Stari Podrum 2011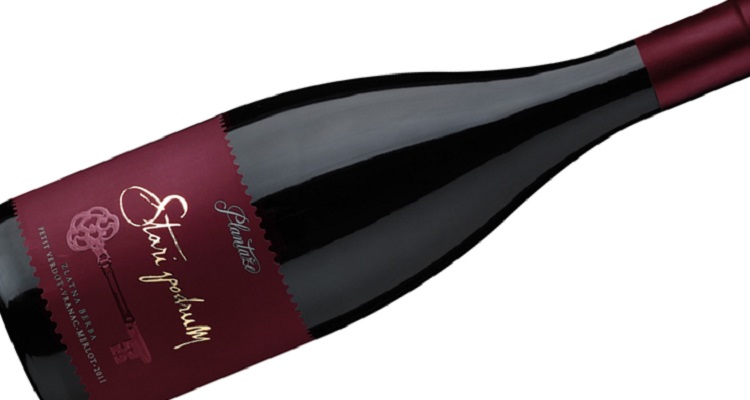 Our favorite wine by Plantaže is the Stari Podrum 2011 (red label). The name Stari Podrum translates to "old cellar". A blend of 60% Vranac, 30% Merlot, and 10% Petit Verdot, the grapes for this wine come from a smaller 60-hectare plot.
The Plantaže Stari Podrum line consists of three red-wine bottlings: a 100% Vranac wine (black label) and a 100% Cabernet Sauvignon wine (purple label). We find this red label to have higher drinkability than the black label at the time of tasting. The Merlot adds plushness and the Petit Verdot provides additional flavors and structure. The wine is aged for two years in French barrique, one year in large oak cask, and an additional year in the bottle before release. The blend definitely works as the wine gives off well-integrated notes of dark berry, violet, chocolate, coffee, and caramel flavors. It's fruit-forward and feels rich and heavy on the palate, yet not jammy. The acidity is perfect as it leads the flavors through a long end-palate. This tastes more like a New World-style wine but with restraint. A wonderful wine that will appeal to most wine lovers.
How's the Wine Scene Like in Montenegro?
We've met several wine enthusiasts during our trips through the Balkans. A common question we get is: should I go to Montenegro? The short answer: yes, absolutely! Just don't expect to see a large variety of wines available besides the ones from Plantaže. Also, Montenegrin wine is generally higher priced than its counterparts from neighboring countries. 
Here's a look at some of the up-and-coming wine producers in Montenegro. There's still a lot in Montenegro waiting to be developed and discovered. We'll be covering some of the smaller producers in the upcoming articles.
For us, when we found out that Europe's biggest vineyard is located in Montenegro, it was enough reason to visit the country. The vineyard and winery visit at 13. jul Plantaže was certainly a memorable experience.
Update – May 11, 2017: New Tasting video where we presented:
Plantaže Vranac 2013, Plantaže Vranac Reserve 2011, Plantaže Vranac Premijer 2009, Plantaže Vladika 2012, and Plantaže Stari Podrum Cabernet Sauvignon 2012.
Matthew Horkey's tasting report: Is Montenegrin Vranac Capable of Producing Top-Tier Wines?
---
You May Also Enjoy
Vranac Without Borders: 16 Wines to Try
Dušan Jelić: A Perspective on Balkan Wine
The ideas expressed in this article are personal opinions and are not associated with any sponsors or business promotions. The feature image and bottle image are from Plantaže's website.