Provence Tour Guide: A Road Trip Through Wine Country
Provence Tour Guide: A Road Trip Through Wine Country Located in the southeast region of France, Provence is a picturesque destination known for its stunning landscapes, fine wines, and rich history. The region is home to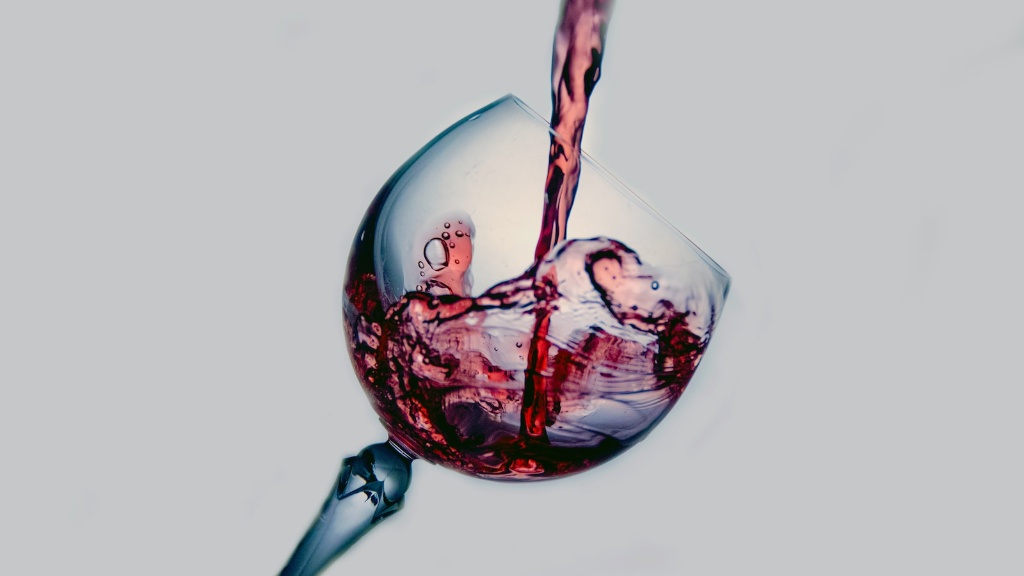 Provence Tour Guide: A Road Trip Through Wine Country
Located in the southeast region of France, Provence is a picturesque destination known for its stunning landscapes, fine wines, and rich history. The region is home to rolling hills, rugged coastline, and charming countryside villages. Whether you're a wine aficionado or simply looking to experience the beauty of the French countryside, a road trip through Provence is the perfect way to discover everything this region has to offer.
Provence is one of the oldest wine regions in France, with a history dating back to the ancient Greeks. The region is known for its rosé wines, which account for more than half of the wine produced in Provence. However, there are many other delicious varietals on offer, including red and white wines. There are over 350 wineries in Provence, many of which welcome visitors for tastings and tours.
A popular route for a road trip through Provence is the Route des Vins de Provence, which spans 125 miles and takes you through the heart of the region's wine country. The route begins in Toulon and takes you through the towns of Bandol, La Cadière-d\'Azur, Cassis, Aubagne, and Aix-en-Provence. Along the way, you'll have the opportunity to visit vineyards, sample wines, and learn about the process of winemaking in Provence.
One of the most renowned regions for wine in Provence is Bandol, which is located on the coast between Marseille and Toulon. The region is known for its full-bodied red wines made from the Mourvèdre grape, as well as its crisp white wines made from the Clairette grape. Other popular wine regions in Provence include Côtes de Provence, Luberon, and Les Baux-de-Provence.
When planning a road trip through Provence, it's important to keep in mind that many wineries require reservations for tastings and tours. Some wineries also have limited hours, so it's a good idea to do some research and plan ahead. Additionally, be sure to have a designated driver or arrange for transportation, as many of the roads in Provence are winding and can be challenging to navigate, particularly after a few glasses of wine.
The Beauty of the French Countryside
In addition to its wine, Provence is known for its stunning landscapes and charming countryside towns. A road trip through Provence offers the opportunity to explore historic villages, take in breathtaking views of the Mediterranean coast, and drive through rolling hills and vineyards.
One of the most picturesque towns in Provence is Cassis, located on the coast between Marseille and Bandol. The town is known for its beaches, its charming harbor, and its stunning cliffs, which are among the highest in Europe. Another must-see town in Provence is Aix-en-Provence, which is known for its elegant architecture, tree-lined boulevards, and vibrant cultural scene.
For a taste of Provence's countryside, head to Luberon, a scenic area located in the heart of Provence. The area is known for its quaint villages, rolling hills, and lavender fields, which bloom in the summer months. Another beautiful region to explore is Verdon Gorge, a stunning canyon that offers breathtaking views and opportunities for hiking and kayaking.
Provencal Cuisine
In addition to its wine and landscapes, Provence is also known for its delicious cuisine. The region's cuisine is influenced by the Mediterranean, with an emphasis on fresh ingredients, including seafood, vegetables, and herbs. A road trip through Provence offers the opportunity to sample some of the region's most popular dishes, including bouillabaisse, ratatouille, and socca.
One of the best places to sample Provencal cuisine is at one of the region's many outdoor markets. The markets offer a variety of local produce, including olives, goat cheese, and fresh bread. Additionally, many wineries in Provence offer food pairings with their wines, allowing visitors to sample local dishes while enjoying the region's wines.
The History of Provence
Provence has a rich history that dates back thousands of years. The region was settled by the ancient Greeks in the 6th century BC, and has been inhabited by various civilizations ever since. Throughout its history, Provence has been a center for art, culture, and commerce, and has been influenced by both Roman and Mediterranean cultures.
One of the best ways to explore the history of Provence is by visiting some of the region's many museums and historic sites. A must-see location is the Palais des Papes in Avignon, a medieval castle that served as the residence of the popes in the 14th century. The museum showcases the history of the papacy and is home to many important works of art.
The Culture of Provence
Provence is known for its vibrant culture, which is reflected in its art, music, and festivals. The region has been home to many famous artists, including Vincent van Gogh, who painted some of his most famous works in Arles. Additionally, Provence is known for its traditional music, including the Provençal Christmas carol, which is sung in the local dialect.
One of the best times to experience the culture of Provence is during one of the region's many festivals. A popular festival is the Fête de la Lavande, which takes place in the town of Valensole and celebrates the region's famous lavender fields. Another popular festival is the Festival d'Avignon, which showcases theater and dance performances from around the world.
Sustainable Winemaking in Provence
Many wineries in Provence have embraced sustainable winemaking practices, with a focus on minimizing their environmental impact and preserving the natural beauty of the region. Some wineries have implemented organic or biodynamic practices, while others have taken steps to reduce waste and energy consumption.
Additionally, some wineries in Provence have become leaders in sustainable tourism, promoting responsible travel and offering opportunities for visitors to learn about sustainable winemaking practices. By supporting sustainable wineries in Provence, visitors can help to protect the environment while also enjoying the delicious wines and stunning landscapes of the region.