Recommended Gifts for Wine Lovers
 Reading Time: [est_time] Disclosure: Some of these links are built via the Amazon Associates program. These are products that we've purchased with our own money---with the exception of the Coravin. If you are planning to purchase one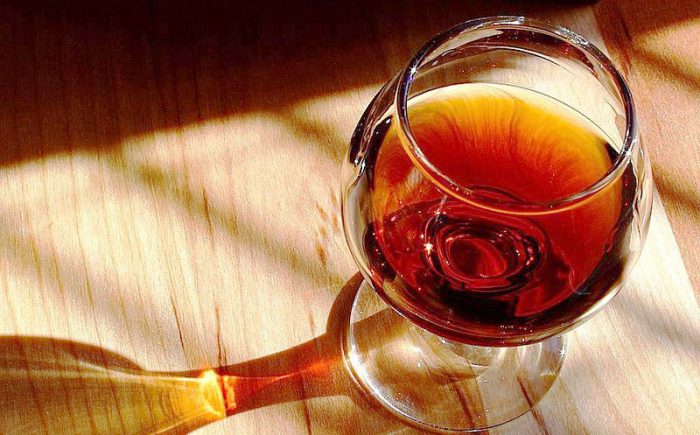 Reading Time: 4 minutes
Disclosure: Some of these links are built via the Amazon Associates program. These are products that we've purchased with our own money—with the exception of the Coravin. If you are planning to purchase one of these, please use the links below so we can get credit for referring you.
---
What are the best gifts for wine lovers? Wine geeks are cut from a different cloth and can be notoriously opinionated, and moody without wine—we confess to be guilty on both counts. For this reason, it can be intimidating to buy gifts for them. While a bottle of wine is a tried-and-true gift for a host or at a Christmas party, our suggestion is not to buy them wine unless you really understand their preferences. Instead, buy something that is truly useful to them. If you get a wine lover something unique and useful, they will love you forever. Or for as long as the product lasts. If you are the wine lover and looking to pick up something for yourself, it's important that it is useful too. The whole point is: be useful and buy useful things!
Below are three products that have completely changed the way we approach wine. Here are our thoughts on them and why they make perfectly useful gifts.
Gifts For Wine Lovers
**********
Vinturi Essential Wine Aerator
We love decanted wine. But since we are on the road full-time, it is not feasible to carry a delicate glass decanter with us all over the globe. Enter the Vinturi! It is basically a turbo decanter. As you pour wine down through the top of the device, it sucks air in and mixes it with the wine. The device also comes with a filter that removes sediment.
This has revolutionized our wine exploration. It is easy and compact to carry and the filter comes in handy for older red wines. When traveling in wine regions, we are often tasting young wines and new releases. Many of these wines will benefit from some aeration and that is where the Vinturi comes into play.
A cool random thing about the Vinturi is the slurping noise it makes as it sucks in air. This fact alone makes it a great talking point when using it in the presence of guests. We always love explaining the mechanics of Vinturi when people ask about it. Pouring wine through it is quite fun as well. Charine once got so enchanted with the psssshhhh noise and the sight of the wine going through the Vinturi that she accidently filled her wine glass to the top.
We have done several trials of tasting wine straight from the bottle versus wine poured through the Vinturi. The effect can be so significant that even novice drinkers will notice the difference.
One note is that if you're traveling with it, remember to put it in your checked luggage. We've been stopped at the security line numerous times and being asked to open our bag to show the officers this obscurely shaped object. Besides that small inconvenience, we are extremely happy with this lightweight gadget. We highly recommend it as a gift for any wine lover.
The Vinturi Wine Aerator is available on Amazon HERE.
**********
Coravin System
One of the best wines we've tasted is a Jean-Louis Chave Hermitage 2002. It is a rare wine made from Syrah grapes harvested from a small hill in Northern Rhone. The brooding aromas of leather, pepper, meat and mineral were addictive. We were lucky that we had the opportunity to order it by the glass at a fine restaurant in Singapore. Buying the wine by the bottle in a restaurant can be cost prohibitive. But how can a restaurant serve a fine wine by the glass without compromising on the quality?
They were using the Coravin wine preservation system. The wine system uses a surgical-grade hollow needle to get through the cork, extract wine, and then fill the empty space in the bottle with argon gas. The argon gas keeps oxygen from being in contact with the wine and without the oxygen contact, the wine is able to stay fresh for a long period of time.
Below are videos of Robert Parker and Greg Lambrecht, the inventor of Coravin, discussing this device. In the video, Parker gets giddy like a schoolboy when he smells and tastes the wine pulled by the Coravin. If you don't want to watch the full videos, then skip ahead to 5:35 of the second video Robert Parker Coravin Demonstration Part 2 to get the gist.
Just to be clear, we do not own a Coravin. Since we do not have a permanent base right now, it doesn't make sense for us to haul one of these around. Our good friend has one and when we visit him in Hong Kong, we enjoy tasting multiple wines in one round thanks to the Coravin. In June when we spent one week to explore the wines of Santa Barbara, it was interesting to see that nearly every winery and tasting room in this established wine region were also using the device.
As great as Coravin sounds, it does have its opponents. There are critics who don't believe that Coravin is reliable for preserving wines in the long run. A week or ten, maybe. But to open a wine with Coravin and expect it to taste fresh a year later? No one's reported back on that. Anyway, why would anyone do that? We have had many wines served to us from Coravin and all of them appeared correct and well preserved.
The Coravin System is not for everyone; it is for serious wine drinkers who are drinking priced bottles or older wines. The argon capsules cost about 10 dollars per piece; this can equate to anywhere from 50 cents to one dollar (USD) per glass. Our temporary cellar in the USA is growing and in the future when we have a permanent place, we will certainly be purchasing this device.
Coravin Model Two is available on Amazon HERE.
**********
Wine Gift Sets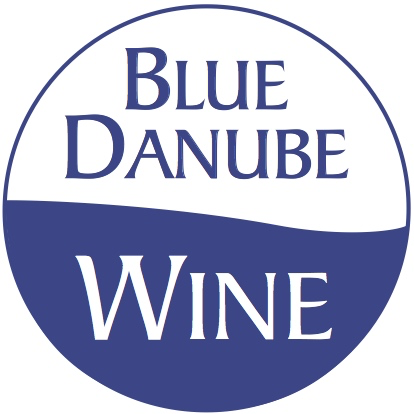 If you should insist on buying wine as a gift, we have a special recommendation for you. One of our favorite wine sellers Blue Danube Wine is currently offering six-pack sampler sets of some unique wines. The "6-Pack Georgian Discovery Sampler" features indigenous grape varieties and producers featured in our book Uncorking the Caucasus. The other 6-pack samplers feature wines from Croatia, Slovenia, and Bosnia-Herzegovina, most of which we've tasted before. And boy are they excellent!
If you have purchased our book Uncorking the Caucasus, you are eligible for 10% off your purchases at Blue Danube Wine. Simply go to the back page of the book and scan the QR code, which will take you to a secret website that contains the discount code.
You can view the "6-Pack Georgian Discovery Sampler" HERE.
**********
Conclusion
Buying gifts for wine lovers can be challenging but it is possible to hit a home run. If you know your wine, consider buying them a special bottle. If you don't know your wine, it's best to stick to books or many of the wine tools available on the market. There are a lot of great things out there to show your beloved wine geek friend that you care about them.