Resorts In Napa Valley Area
When it comes to vacation, Napa Valley has much to offer. The region is renowned for its wine production, and now it offers a variety of resorts for the perfect getaway experience. With natural beauty,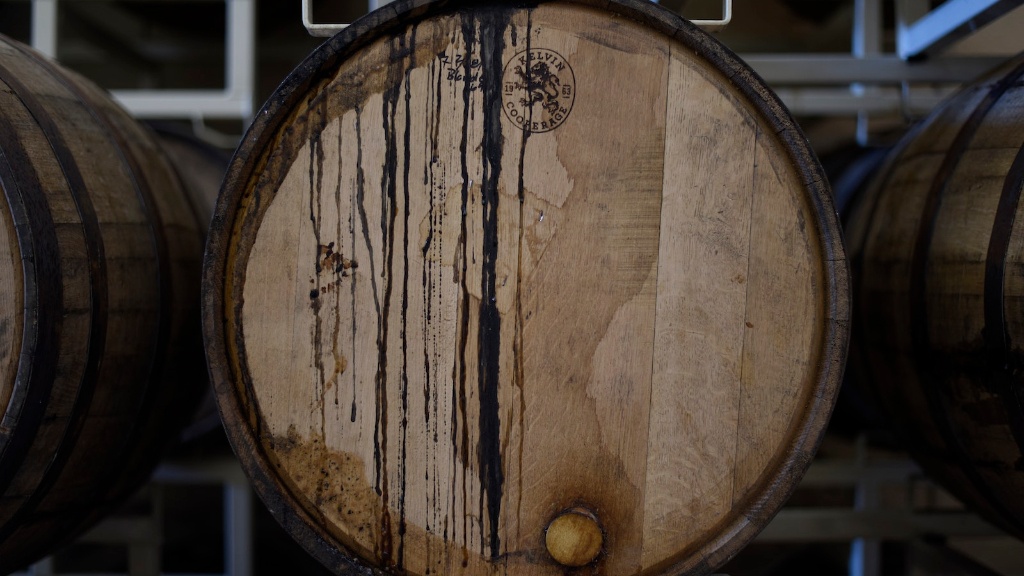 When it comes to vacation, Napa Valley has much to offer. The region is renowned for its wine production, and now it offers a variety of resorts for the perfect getaway experience. With natural beauty, picturesque landscapes, and excellent amenities for relaxation, experts in the hospitality industry recommend the following resorts to make the most out of your vacation.
One such resort is Meadowood, situated in St. Helena, one of Napa Valley\'s historic cities. Meadowood offers luxurious suites, cottages, and lodges that provide magnificent scenic views, private terraces with outdoor dining space and a grand pool area with guaranteed privacy. The service level at Meadowood is excellent, with highly trained staff able to assist you with every need, including providing a safe and secure environment.
Another highly recommended resort is the Calistoga Ranch, set in a quiet and serene location in Calistoga. It offers secluded lodges with private outdoor living spaces, including a hot tub and an outdoor shower. The picturesque lodges boast excellent interiors with polished amenities, décor, and heated floors. For those seeking ultimate relaxation, Calistoga Ranch features a wrap-around spa, an outdoor pool, and hiking trails nestled within natural surroundings.
If you want to experience Napa Valley from a different perspective, book a room at Carneros Resort and Spa. Carneros is ideally located between Sonoma and Napa, offering a unique view that captures both valleys. This resort boasts large cottages with chic interiors, modern amenities and a special outdoor fire pit. The feature that sets Carneros apart is its exceptional spa, where guests can indulge in world-class treatments and services to enhance their experience.
The Silverado Resort and Spa, located in Napa, is another magnificent resort to consider. The heavily forested grounds with a colonial-style structure comprise one of the largest golf courses in Northern California. The luxurious suites and condos offer expansive living spaces, private patios, and a spa. This resort also features a saloon where locals and tourists gather to socialize, drink and dine.
The serene setting of Auberge Du Soleil, situated in Rutherford, provides a glimpse of paradise on earth, making it perfect for a romantic getaway or for those looking to rejuvenate in a tranquil environment. The property features luxurious villas, cottages, and a comfortable private guest house, each offering a private balcony with enchanting views, unparalleled amenities, and sleek interiors. The exceptional spa at Auberge Du Soleil provides a calm atmosphere, outfitted with relaxing features like walled gardens, outdoor showers, and hot tubs.
You cannot come to Napa without visiting the Vista Collina Resort, located in the middle of an escape, filled with acres of vineyards, enchanting landscapes, and chic accommodation options. The contemporary style of the villas and suites, with elegant finishes and oversized spaces, is sure to exceed your expectations. The luxury resort caters to guests seeking fine dining experiences, and the five-star restaurant, Fivetowns, specializes in Italian cuisine that pairs perfectly with Napa Valley\'s finest wines.
The Best Time to Visit Napa Valley
As one of California\'s most popular tourist destinations, the ideal time to visit Napa Valley is from June to August. During this period, the valley is bursting with a litany of activity and entertainment, making it an enjoyable and exciting time for visitors. The warm season brings about numerous outdoor activities, including wine tasting, hot air balloon rides, and picnics.
The Must-Try Foods of Napa Valley
One of Napa Valley\'s best-kept secrets is its spectacular cuisine. Visitors can try upscale restaurants for a fine dining experience or opt for casual eateries that serve comfort food. While each establishment has its unique dishes, visitors can\'t leave Napa Valley without tasting a few signature food items. Some of the must-try foods include fresh oysters, artisanal cheeses, local grass-fed beef, and locally-grown fruits and vegetables.
The Best Wineries to Visit in Napa Valley
Wine lovers will be in heaven in Napa Valley. There are over 400 wineries in Napa, each with its unique story, tasting room, and vineyard. With too many wineries to choose from, here are the top ones to add on your list: Caymus Vineyards, Robert Mondavi Winery, Opus One Winery, Chateau Montelena Winery, Quintessa, and Castello di Amorosa.
Outdoor Activities to Enjoy in Napa Valley
Napa Valley is not just about wine and luxury resorts; there\'s plenty of outdoor activities, scenic landscapes, and adventures for thrill-seekers. Some of the activities to enjoy include hot air balloon rides, cycling tours, hiking in parks and nature reserves, kayaking on the Napa River, and exploring vineyards, gardens, and nature preserves.