Royal Tokaji, 6 Puttonyos Aszú 2013
Reading Time: [est_time] Hello! Welcome to As Drunk by Exotic Wine Travel, a weekly column where we feature interesting wines that we encourage you to seek out. The reviews featured in this series may be written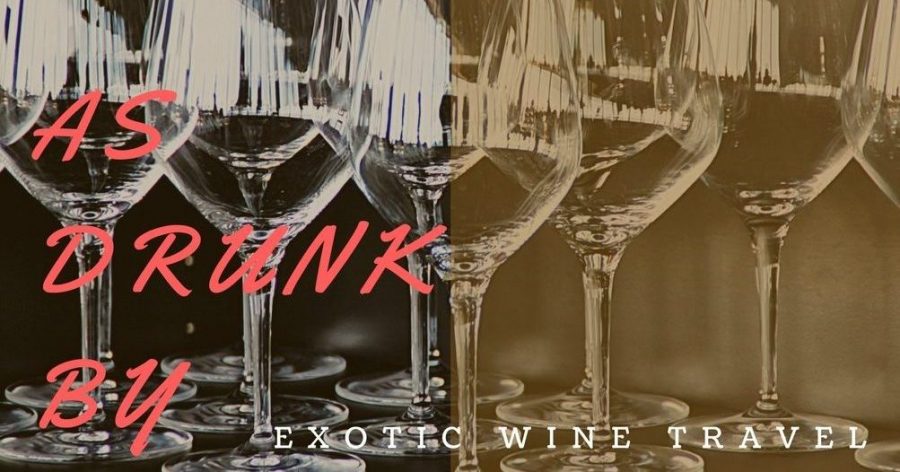 Reading Time: 1 minute
Hello! Welcome to As Drunk by Exotic Wine Travel, a weekly column where we feature interesting wines that we encourage you to seek out. The reviews featured in this series may be written by either one or the both of us. The featured wines can be from obscure or well-known wine regions. We hope that these wine recommendations will keep you gastronomically curious and your palate invigorated!
The Tasting Table Budapest
After spending some time in Hungary, The Tasting Table reached out and invited us to taste a selection of their wines. They are located in the center of Budapest and offer guided tastings of Hungarian wines from small producers. We stopped by the shop twice during our time in Budapest and their staff is knowledgeable and enthusiastic. On our second visit, one of the house sommeliers, Anett, walked us through 23 different wines.
The wines were accompanied by a platter of domestic meats and cheeses.
You can view the shop in the video below (~5 mins)
All of the wines The Tasting Table presented to us were good, some spectacular. The end of the tasting concluded with the jewel of Hungarian wine, sweet Tokaji. We got the chance to re-taste the 1972 Oremus (Vega Sicilia) 5 Puttonyos Aszú and discover some Aszú wines from Erzsebet Pincé – a producer we are very fond of. They were all beautiful but one wine floored us during the evening.
Royal Tokaji, 6 Puttonyos Aszú 2013
When the Royal Tokaji 6 Puttonyos Aszú was brought out, we didn't think much of it. The Royal Tokaji Company is one of, if not the largest producers in Tokaj. Previously, we tasted a few of their other wines and felt lukewarm about them.
This wine is something completely different, it's a special wine. The 2013 vintage of 6 Puttonyos Aszú has also recently won a gold medal at the 2017 Decanter World Wine Awards. This bottling is made up of several different vineyards (Royal Tokaji makes single vineyard Aszú wines as well). The wine delivers big time in flavor, depth, and complexity.
The Royal Tokaji 6 Puttonyos Aszú 2013 is full of fire, lemon, green apple, gas, and nut flavors. Rich and luscious, it has the honey and nut flavors with a fiery finish. This is fine sweet Tokaji wine to a "tee" with a long finish and velvety texture. 
We had a friend tasting with us and he said it best about this bottling, "this is bombastic wine."
4.5/5 (You can find out more about our scoring system on the START HERE page.)
---
Thanks to The Tasting Table Budapest for hosting us. The opinions expressed in this article are unsolicited and have not been paid for in any way. We do not sell editorial content as that would destroy the legitimacy of our reviews and the trust between Exotic Wine Travel and its readers.