Saints Hills Dingač 2012: A Polished Plavac Mali
Reading Time: [est_time] Hello! Welcome to As Drunk by Exotic Wine Travel, a weekly column where we feature interesting wines that we encourage you to seek out. The reviews featured in this series may be written by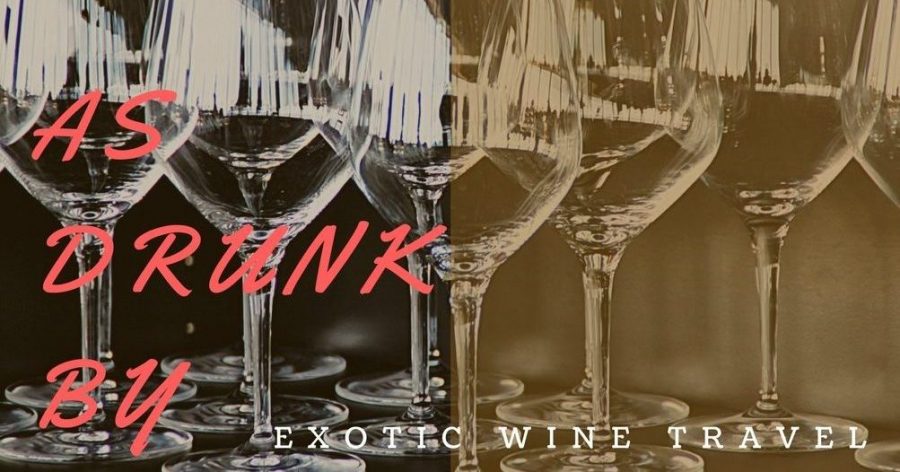 Reading Time: 2 minutes
Hello! Welcome to As Drunk by Exotic Wine Travel, a weekly column where we feature interesting wines that we encourage you to seek out. The reviews featured in this series may be written by either one or the both of us. The featured wines can be from obscure or well-known wine regions. We hope that these wine recommendations will keep you gastronomically curious and your palate invigorated!
Saints Hills Winery in Croatia
You must admit when you are wrong.
We visited Saints Hills winery and participated in a tasting dinner in May 2016. After the dinner, I was extremely critical of the wines. The food was good and the presentation was nice, but I did not think the wines warranted the high prices.
(You can scroll through the photos of the food at the tasting dinner in the feed below.)
 

Super #latergram. Snaps of the food & wine pairing dinner we did at Saint's Hills last year (April 2016). While the food was good and the service was impeccable, we thought the pairing failed to "wow" us. But just like most pairing meals, there are days of up's and down's. We've heard and read many excellent reviews of the pairing here and certainly the menu must have changed. Has anyone visited the Saint's Hills restaurant recently? Did you enjoy it?
The winery is located on the Pelješac Peninsula, in the village of Oskorušno. During most of the year, the winery has more people working in it than there are people living in the village. Saints Hills owns three principal vineyards: St. Ante in Istria, St. Lucia Dingač, and St. Roko in Komarna. The biggest headline is the consultant—Saints Hills employs the famous Bordeaux-based oenologist Michel Rolland to guide the winemaking process. 
 

Stunning interior at Saint's Hills. The foundation of vinification and winemaking equipment here are determined by Michel Rolland. Plavac Mali is prone to oxidation, like Grenache/Garnacha. And again like Grenache/Garnacha, Plavac Mali can do well in concrete vessels.
We recently had a chance to re-taste the entire Saints Hills portfolio. The latest vintages are very good. They all show polished and excellent winemaking. What is encouraging is the fact that their Plavac Mali-based wines are modern but still stay true to the variety. It's a tough balancing act in Dalmatia where locals remain steadfast in making traditional Plavac Mali. Often times, these wines can be high in extract, tannins, and alcohol. Some examples can be spellbinding, but vintage variation remains a problem.
Modern producers like Saints Hills have gotten a lot of pushback. Ultimately, they share the same goals as traditional producers. That is to make the best damn wine possible and show the true potential of Plavac Mali.
Saints Hills Dingač 2012
47,99 € | Available at wineandmore.com
From the Sv. Lucia vineyard in the Dingač appellation, the Saints Hills Dingač 2012 is aged for 24 months in French oak. This is a dense wine with flavors of dark cherry, chocolate, perfume, Mediterranean herb, and black plum. Even though it is 16% ABV, the alcohol is integrated well. The wine is polished with big tannins and a long finish.
4.2/5 (You can find out more about our scoring system on the START HERE page.)
The finest selection of
available at:

Shipping is available EU-wide and to the UK.
************
    Do you want to try Croatian wines?    
If you're looking to savor the exquisite flavor of Croatian wines, look no further than wineandmore.com. With an abundance of options from different winemakers, it's easy to find exactly what your palate desires. Not sure which bottle is best for you? Try out one of their curated wine cases and discover the perfect vintage for any occasion!
************
Want to learn more about wine?
Are you ready to discover the wonderful world of wines? Come join us at wineandmore.com and let's explore the incredible selection of delicious wines together! We can't wait to share our passion for wine with you!
You May Also Enjoy
Video: Modern Plavac Mali From Saints Hills
---
Disclosure: The opinions expressed in this article are unsolicited and have not been paid for in any way by governmental bodies, enterprises, or individuals. We do not sell editorial content as that would destroy the legitimacy of our reviews and the trust between Exotic Wine Travel and its readers. On occasion, we extend the option of purchasing the wines we review or/and the products we spotlight. Some of these product links are set up through affiliate programs, which means Exotic Wine Travel gets referral credits if you choose to purchase these items via the links we provide.