San Luis Obispo Wineries
San Luis Obispo Wineries San Luis Obispo County in California is a renowned region for viticulture and many wine enthusiasts visit this place to sample the wines produced here. The picturesque scenery, excellent climate, and magnificent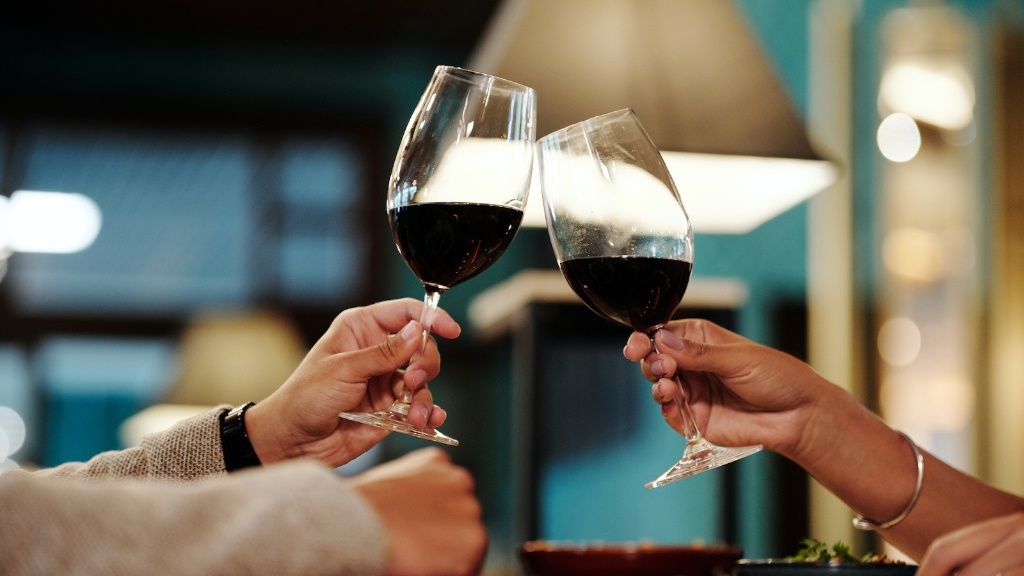 San Luis Obispo Wineries
San Luis Obispo County in California is a renowned region for viticulture and many wine enthusiasts visit this place to sample the wines produced here. The picturesque scenery, excellent climate, and magnificent wine culture make the area a veritable wine lover's paradise. San Luis Obispo County is nestled between Santa Barbara and Monterey counties and encompasses two AVAs (American Viticultural Areas) – Paso Robles and Edna Valley. The wineries here produce a wide range of wine varieties from Pinot Noirs to Zinfandels, Rhône-style blends, and Merlots. The following is a brief overview of the best wineries in this region:
1. Sextant Wines
Sextant Wines is a family-owned winery located in Paso Robles. The winery is known for producing exceptional Zinfandel, Cabernet, and Syrah wines. The estate is situated on a 140-acre ranch with an onsite tasting room, vineyards, and a winery. Sextant Wines include their finest Pinot Noirs, Sauvignon Blanc, and Chardonnay, to name a few.
2. Chamisal Vineyards
Chamisal Vineyards is located in the Edna Valley AVA with a tasting room built right into the hillside. Chamisal makes a great stop for those who enjoy crisp, refreshing white wines; the winery produces some of the best Chardonnays in the region, along with excellent Pinot Noirs, Syrahs, and Grenache. The winery offers breathtaking views of vineyards and natural landscapes.
3. Daou Vineyards
Located on the westside of Paso Robles, Daou Vineyards produces a wide range of internationally recognized wines. This winery offers a luxurious wine tasting experience, complete with spectacular panoramic views. Daou specializes in delicious, full-bodied Cabernet Sauvignon, elegant Blanc de Blanc Sparkling Wine, and excellent Grenache. Daou has been rated the number one winery in America and serves as a testament to the region\'s wine culture.
4. Tablas Creek Vineyard
Tablas Creek Vineyard in Paso Robles is famous for its Rhône-style wines, which include both red and white blends. The winery utilizes a sustainable winemaking approach that involves environmentally-friendly techniques in their farming, harvesting, and winemaking processes. The wines from Tablas Creek Vineyard are usually described as earthy, spicy, and full of character. It's no wonder why this winery consistently receives awards for their high-quality wines.
5. Ancient Peaks Winery
Ancient Peaks Winery is located in the southern portion of the Paso Robles AVA. The winery's flagship wine variety is their Zinfandel, a delicious bold red. They also grow Merlot, Cabernet Sauvignon, Malbec, and Petite Sirah. This winery provides a serene setting for visitors to explore, with vineyards stretching out as far as the eye can see.
6. Talley Vineyards
Talley Vineyards is situated in Arroyo Grande Valley, which is one of the coolest appellations in San Luis Obispo County. The winery mainly produces Chardonnay and Pinot Noir, with a growing combination of Syrah and Grenache. This winery is known for its biodynamic and sustainable winemaking practices. Talley Vineyards is a must-visit spot for wine enthusiasts seeking an eco-friendly and ethically sound viticultural experience.
7. Kynsi Winery
Kynsi Winery in Edna Valley is renowned for its Chardonnay, Pinot Noirs, and Syrahs. The winery features an attractive estate with an airy tasting room that leads to vineyards and a large outdoor area. Kynsi Winery implements sustainable agricultural methods to cultivate their world-class grapes, resulting in some of the most delicious red and white blends in the county.
Overall, San Luis Obispo County is a fantastic spot to experience California\'s wine culture. The wineries listed above represent only a few of the numerous wineries in the region. Visitors interested in learning more about the history of viticulture in San Luis Obispo County should opt for a wine tour or wine tasting. Trying the wines in the region of San Luis Obispo is an unforgettable experience and not to be missed!
Wine Tours and Tastings in San Luis Obispo
San Luis Obispo County has a myriad of wine tasting tours, which range from contemporary to traditional. One of the great ways to explore the local wineries is by taking a bus tour, limo tour, or bike tour. Wine tours and tastings provide an excellent opportunity to sample different wine varieties produced in the region while learning about the winemaking process.
Bike tours
It's easy to rent a bike from one of the bike rental shops in San Luis Obispo and pedal your way through the wine country. Bike tours offer a more intimate experience, as you'll be able to sample wines and visit small, lesser-known wineries that tour buses sometimes miss. Additionally, visitors can check out the numerous other tourist attractions in the area, such as the beaches, hiking trails, and golf courses.
Limo tours
Luxury limo tours are another popular option, as they provide a more structured experience where someone else takes the driving responsibility off your hands. On a limo tour, you\'ll visit acclaimed vineyards and taste various wineries\' acclaimed selections. The experience also includes some fantastic perks like gourmet food and cheese pairings, reserve tastings, and a luxe transportation experience.
Bus tours
Bus tours are often used by larger groups, and they\'re a fantastic method to experience the region\'s top wineries without having to worry about navigating the area. Typically, bus tour options are less expensive than private tours, and they visit a collection of upscale wineries. Visitors to the area can consider the bus tours to be cost-efficient and ideal for making new friends.
Types of Soil in San Luis Obispo
A crucial reason San Luis Obispo wines are so exceptional is the fertile and unique soil types where the area\'s vineyards are established. Here are a few examples of the most common soils in the county:
1. Shale
Shale soil is known for its rich iron deposits that give wines a distinct flavor profile. Shale soil is a highly porous material that allows vines to form deep, strong roots, making it an excellent choice for grapevines that tend to be drought-tolerant.
2. Sandy Loam
Sandy loam encompasses the largest percentage of soils in the area, and it tends to be the most nutrient-fluent. This soil\'s ability to hold water is excellent for grapevines, as this provides irrigation to the plants even during dry weather conditions, with the ability to produce robust and notable flavor profiles in the wines produced.
3. Clay Loam
Clay loam soil is another material found in San Luis Obispo and occurs prominently in the lower regions. It has a high water-retaining capacity for nutrients, and it\'s known for the great drainage it offers. This allows for exceptional grapevines with a unique fruit concentration, fruit flavors, and a wide range of tannins.
Grape Varieties in San Luis Obispo
The mild climate and fertile soils of San Luis Obispo make it an ideal place for growing numerous grape varieties. The following grape varieties can be found across various regions around San Luis Obispo:
1. Chardonnay
Chardonnay is the most commonly grown grape around San Luis Obispo, and it thrives in the cool and breezy coastal areas.
2. Pinot Noir
Pinot Noir is a grape variety that prefers a cooler climate, and it tends to come to fruition slowly, allowing for unique and complex flavor profiles.
3. Syrah
Syrah is another grape variety prevalent in San Luis Obispo, especially in the warmer areas. It produces sturdy vines and robust grapes, with flavors ranging from smoked meat to black pepper.
Winemaking Techniques in San Luis Obispo
The pristine winemaking processes used in San Luis Obispo are not limited to careful soil selection and grape variety considerations; other techniques are also critical to the wine\'s quality. The following techniques are frequently used in the wineries of San Luis Obispo:
1. Barrel-aging
Barrel-aging process is a technique that injects additional flavors into the wine. Winemakers store wine in oak barrels, which adds the flavors of the wood to the liquids, bringing about delicious and unique wine varieties.
2. Blending
Blending involves combining different grape varietals to create a unique and balanced wine. Winemakers produce excellent reds and whites through blending techniques.
3. Fermentation techniques
Winemakers use different fermentation techniques to produce a unique flavor profile for each wine. The slow fermentation of Pinot Noir results in flavors that are less fruity than other reds, making them a perfect choice for white wine drinkers.
Conclusion
The wineries of San Luis Obispo County are among the best in California. They make the area a wine lover's paradise, attracting visitors from all over the world. Through various techniques, such as blending and fermentation, the winemakers are producing delicious wines with unique flavors that arise from the region's soil and climate. Visitors should take advantage of the numerous wine tours and tastings offered to explore the area's many wineries fully. San Luis Obispo County is a must-visit destination for anyone looking to experience California\'s finest wines.