Sangiovese Grapes
The Sangiovese grape is a widely-grown variety of grape found primarily throughout Italy and parts of the United States. Native to the nation of Italy, the Sangiovese grape has been cultivated and bred for hundreds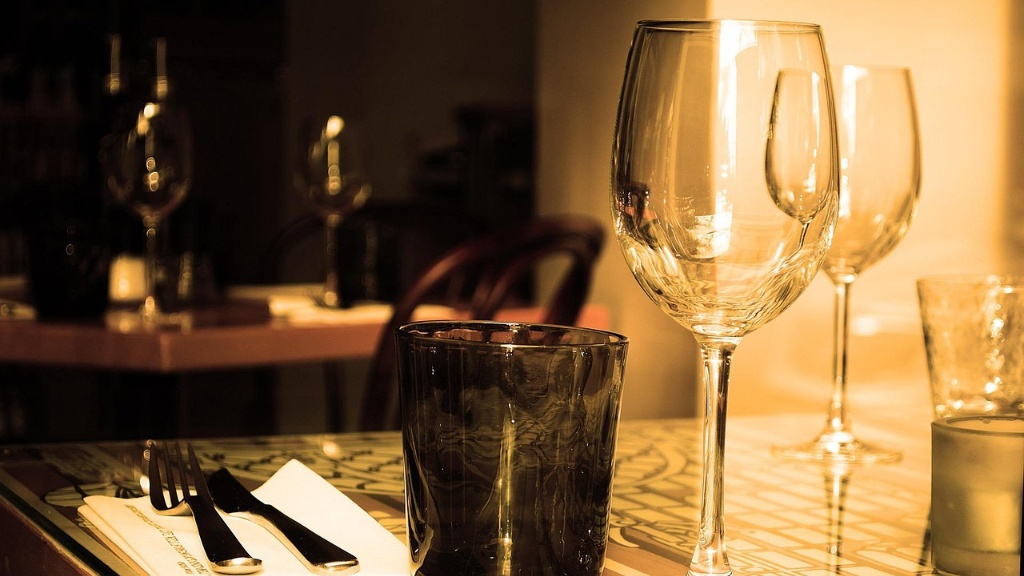 The Sangiovese grape is a widely-grown variety of grape found primarily throughout Italy and parts of the United States. Native to the nation of Italy, the Sangiovese grape has been cultivated and bred for hundreds of years to create a unique and flavorful grape. The grape is used in some of the greatest wines in the world, such as Chianti and Brunello di Montalcino. It is also used to create popular Italian blends like Super Tuscan which often originates from vineyard sites located across the country.
The most prominent features of the Sangiovese grape are its medium-depth flavor and its tannic structure. It is also highly acidic and capable of producing wines with high alcohol levels. When combined with other grapes, the acidity and tannins of the Sangiovese mellow, leaving an intriguing, balanced wine. It is naturally low in sugar but can be amplified to produce a sweeter end product.
Experts agree that the Sangiovese grape is one of the most versatile varieties of grape, capable of producing a large range of both dry and sweet wines. Some experts argue that the grape\'s flavor appeals to wine lovers of all tastes. When cultivated with care, it produces distinctive and delightful wines that are highly sought after by enthusiasts. Its unique and distinctive character adds unique nuances to blends and aged wines. In particular, experts love the way it adds a vibrancy, complexity and acidity to these types of wines.
The growing conditions for the Sangiovese grape are deeply affected by its climate and terroir. Its unique growing conditions make it a highly sought after variety for winemakers. It needs hotter growing seasons and when combined with mild winters, this grape naturally produces its optimal flavors. High humidity levels can lead to infection, leaving grapes with a higher sugar content and less acidity. If treated correctly, Sangiovese grapes can produce a wide array of flavors and pleasing wines.
The winemaking process is paramount to the flavor of Sangiovese-based wines. The fermentation process must be carefully monitored to ensure proper extraction of color, tannins and aromatics. Prolonged maceration and aging can help to cultivate the grape\'s complex and powerful flavors and its full potential is often only realized after a period of aging.
From its origins in Tuscany, the Sangiovese grape has found its way into vineyards around the world. The diversity of places it is grown reflects the versatility of the grape, capable of creating an array of wines from reds and rosés to even sparkling and sweet wines.
Organic Farming
While the Sangiovese grape has the potential to create delicious and unique wines, the quality of the grapes can be significantly affected by the farming methods used to cultivate them. Organic farming is specifically beneficial for Sangiovese, as it allows for natural farming without the use of synthetic chemicals and pesticides. This allows for the production of highly-sought after wines with an authentic and distinct flavor profile.
Organic farms are often much more sustainable than traditional farms, as they try to protect the environment by reducing pollution and soil erosion.
Organic farming is believed to be a key factor when considering the current and future quality of Sangiovese wines. This is because organic farming creates healthier vines and grape yields, meaning less disease and minerals, which produces better wine.
The lower yields of organic farming can have a positive effect on the quality of grapes produced. Lower yields equal fewer grapes, which, in turn, results in greater concentration of flavor in each grape.
Organoleptic Properties
The organoleptic properties of the Sangiovese grape are exceptionally unique. It has a light to medium red color, a bouquet of red fruits and spices, a medium-body, and a pleasant mouthfeel. The acidity levels of the grape tend to be medium, making it a well-balanced option.
Known for its earthy and herbal aromas, Sangiovese typically has a flavor profile with light flavors of cherry, red flower and leather. When aged, the wine takes on more complex flavors such as tobacco, leather and smoky notes.
The wine is typically dry, with a strong, tannic structure and a lingering finish.
When aged, the Sangiovese has a distinctive complexity that is both intense and delicious, with a smooth and velvety texture.
Food Pairings
Sangiovese is a great wine for pairing with food. The tannins from this grape make it an excellent option for pairing with red meats, cheese and mushrooms. Its natural acidity also makes it a perfect pairing with tomato-based Italian dishes, and its light acidity also makes it a great accompaniment to seafood.
The rich flavors of the Sangiovese come alive when served with tomato-based dishes, making it a perfect match for such dishes as risotto, pizza and even eggplant parmesan.
When served with cheese, Sangiovese can truly shine. Sharp and aged cheeses, such as Gorgonzola and Pecorino, pair wonderfully with the acidity and tannins of the grape. Soft cheeses, such s Brie and Camembert, can also be wonderfully enhanced by the medium-bodied Sangiovese.
The Sangiovese makes for a perfect pairing with all sorts of red meats, from filets and rib eye steaks to hearty stews and roasts. The combination of the grape\'s rich flavors and medium body make it an ideal complement to many dishes.
Production and Price
The production of Sangiovese wines varies throughout the world, with a number of different yields and prices. Generally speaking, a bottle of Sangiovese usually tends to be reasonably priced. The cost of the wine depends on the type and origin of the grape, as well as the quality and style of the winemaking. Additionally, some vineyards specialize in producing higher-priced bottles.
Across the globe, the most popular countries for the production of Sangiovese wines are Italy, the United States and Australia. In Italy, total production of the variety is estimated to be about 7 million hectoliters annually. Australia has become an increasingly important producer for the variety, with its production estimated to be about 25 percent of Italy\'s. Likewise, the United States has become an increasingly important producer, with its production estimated to be about 12 percent of Italy\'s.
Conclusion
The Sangiovese grape is a versatile, flavor-rich variety of grape that can create some of the world\'s greatest wines. Its unique characteristics, such as its tannic structure and full body, make it an ideal choice for sophisticated blends and aged wines. When grown organically and treated correctly, this grape can produce extraordinary flavors that are highly sought after by enthusiasts. This variety of grape is capable of producing a wide range of wines, from dry to sweet, red to sparkling. The Sangiovese grape is an incredibly distinctive and delicious variety and its production is increasing throughout the world.