Savoring Michelin-Starred Cuisine In Madrid
Savoring Michelin-Starred Cuisine in Madrid Madrid, the capital city of Spain, is home to some of the best fine dining restaurants that serve Michelin-starred cuisine. Madrid\'s dining scene is a melting pot of different regional ingredients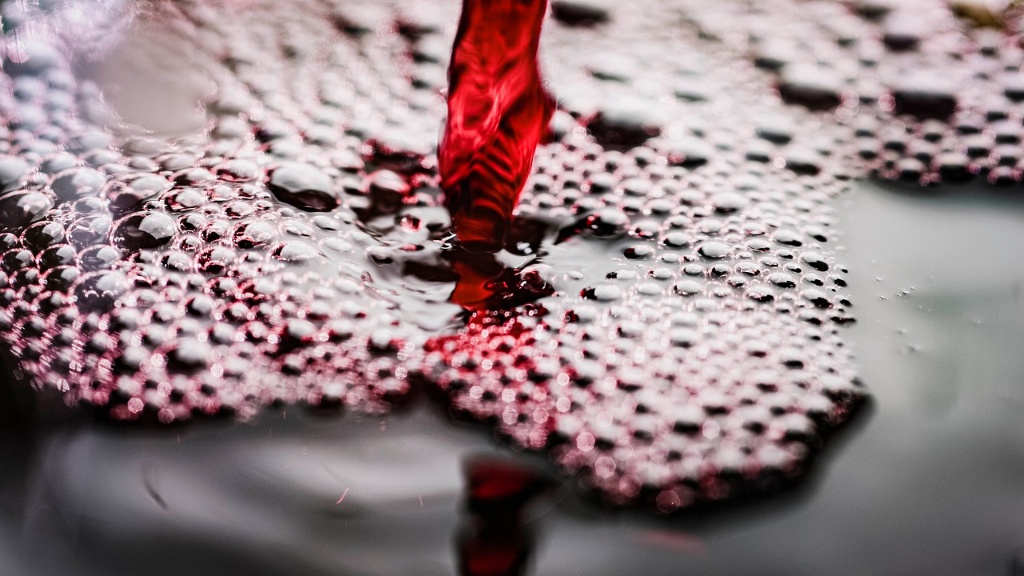 Savoring Michelin-Starred Cuisine in Madrid
Madrid, the capital city of Spain, is home to some of the best fine dining restaurants that serve Michelin-starred cuisine. Madrid\'s dining scene is a melting pot of different regional ingredients and cooking techniques, making it the perfect destination for food lovers.
According to the Michelin Guide, Madrid currently boasts 20 restaurants with Michelin stars. These restaurants offer a unique culinary experience that is a delight for the senses, featuring innovative creations by some of the most talented chefs in the world.
One of the most famous restaurants in Madrid is DiverXO, which has maintained its three Michelin stars since 2013. Its avant-garde cuisine, created by chef Dabiz Muñoz, fuses Asian and Spanish influences resulting in an extraordinary gastronomic experience.
Another famous Michelin-starred restaurant in Madrid is Santceloni, led by head chef Óscar Velasco, it has earned three Michelin stars over the years. Santceloni offers contemporary Spanish cuisine with intricate, delicate and complex dishes using local and seasonal ingredients.
Located in the heart of Madrid, the restaurant Coque is another must-visit for food lovers. With three Michelin stars, the restaurant\'s menu is based on local traditions, but re-imagined with innovative modern twists by the chef Mario Sandoval.
Chefs in Madrid often utilize a combination of traditional and modern techniques and aim to present their dishes in a unique and memorable way. They also put emphasis on using seasonal and locally sourced ingredients in their preparations.
However, Michelin-starred restaurants in Madrid can be quite expensive, with prices starting at around €50-€60 for a three-course meal. A full tasting menu can range from €150-€250 per person, making it a luxurious dining experience that not everyone can afford.
Experiencing Michelin-Starred Cuisine on a Budget
For those who want to experience Michelin-starred cuisine without breaking the bank, some restaurants offer lunchtime menus at more affordable prices. For example, the restaurant La Candela Restó, awarded one Michelin star in 2021 offers lunchtime menus from €35.
Another option is DeAtún, which offers a lunchtime set menu for €55, featuring traditional fish dishes with cuisine from the Cantabrian sea region in Spain.
Michelin-Starred Restaurants that Inspire Sustainability
Many Michelin-starred restaurants in Madrid now focus on sustainability and the use of seasonal and local ingredients. One such restaurant is Cebo, which received its second Michelin star in 2021. Chef Aurelio Morales uses Spanish and Mediterranean ingredients to create classic dishes with a modern twist, and put emphasis on using sustainable and natural products whenever possible.
Another restaurant that incorporates sustainability into its philosophy is Punto MX. This restaurant takes advantage of the best Mexican products and reinterprets them, respecting their origin by offering organic or natural products, and promoting respect for the environment.
The COVID-19 Impact on the Michelin-Starred Restaurant Industry
The COVID-19 pandemic has affected the Michelin-starred restaurant industry worldwide, with harsh economic consequences. Fine dining restaurants faced significant challenges due to the health restrictions imposed by governments.
Many Michelin-starred restaurants in Madrid had to close down temporarily or shift to delivery or takeout services to survive during the most critical moments of the pandemic. However, when the lockdowns were lifted, customers resumed dining cautiously, with restaurants following strict hygiene protocols and spacing out their dining rooms.
The Future of Michelin-Starred Cuisine in Madrid
The Michelin-starred restaurant industry in Madrid has undergone significant changes over the years, evolving from purely traditional cuisine to a fine dining scene that offers more experimental, modern experiences.
The influence of the pandemic has undoubtedly changed the course of the industry significantly. However, as vaccines roll out, there is a glimmer of hope in the horizon, and many restauranteurs bet on the continuity and success of the Michelin-starred restaurant scene in Madrid.
As new generations of chefs showcase their creations and push the envelopes of what traditionally is considered to be Spanish cuisine, food lovers can only wait to see what the future holds for the Michelin-starred restaurant industry in Madrid.