Savoring Portugal\'s Wine Regions: A Guide To The Best Wineries To Visit
Portugal is internationally renowned for its delicious wine, which can be found in every corner of the country. With such an overwhelming variety of wineries and regions to explore, it can be challenging to know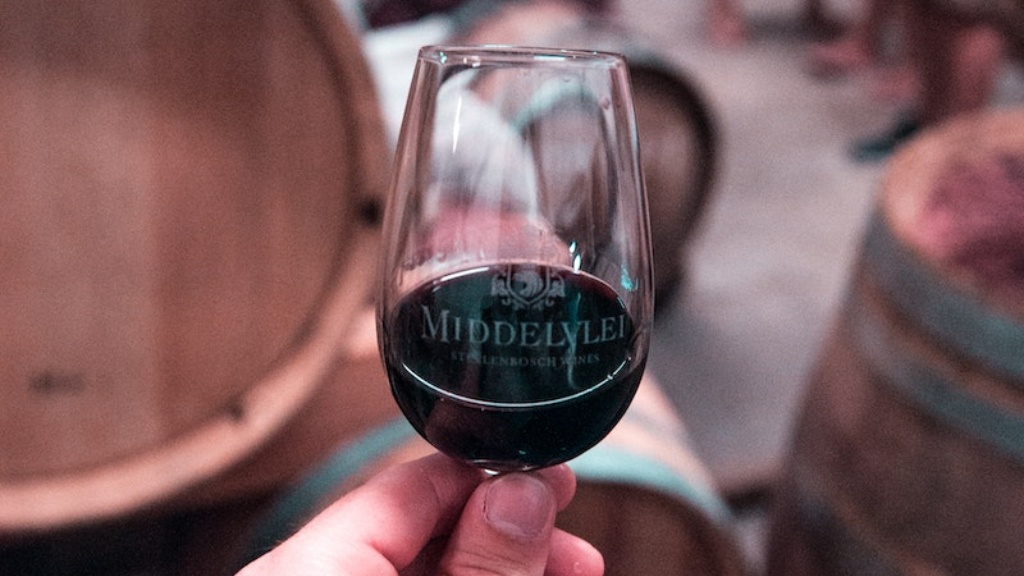 Portugal is internationally renowned for its delicious wine, which can be found in every corner of the country. With such an overwhelming variety of wineries and regions to explore, it can be challenging to know where to start. In this guide, we will take you on a journey through Portugal\'s wine regions and introduce you to the best wineries to visit.
Portugal\'s wine history dates back thousands of years, with evidence of winemaking dating as far back as the Roman Empire. Today, Portugal is home to over 250 indigenous grape varieties, creating a unique and diverse wine culture. There are 14 official wine regions in Portugal, each with its distinctive style and grape variety.
The Douro Valley is known as Portugal\'s most famous wine region and considered one of the most stunning landscapes in Europe. This region is known for producing intense Port wine, famous for its sweet and robust flavors. Quinta do Vallado is one of the most famous and historic wineries in this region, offering an unforgettable experience with a visit to their estate and tasting room, complete with views of the Douro River.
Nearby, in the beautiful Alentejo region, Herdade do Esporão is a must-visit for its delicious wines and olive oils. This winery is known for its innovative and modern techniques, which have earned them many accolades in the wine industry, including the prestigious \"Best Winery in Portugal\" award.
For those looking for a unique, off-the-beaten-path experience, the island of Madeira is the perfect destination. This small, remote island in the Atlantic Ocean produces some of the world\'s most beautiful fortified wines. Blandy\'s is one of the most famous and historic wineries on Madeira, offering a tour of their vineyards and winery, and a tasting of their delicious Madeira wine.
One of the most picturesque wine regions in Portugal is the Dão region, located in the heart of the country. This region is known for producing elegant and delicate wines, particularly reds made from the Touriga Nacional grape variety. Quinta da Pellada is a charming winery situated in the mountains of the Dão region, producing small-batch wines with an emphasis on traditional winemaking techniques.
The Future of Portugal\'s Wine Industry
Portugal\'s wine industry is growing rapidly, with many new wineries popping up all over the country. One of the most exciting developments in recent years is the emergence of female winemakers in Portugal. More and more women are entering the wine industry, bringing new perspectives and ideas to the table.
Additionally, sustainability is becoming an increasingly important topic in Portugal\'s wine industry. Many wineries are taking steps to become more environmentally friendly, including using organic and biodynamic farming techniques and reducing their carbon footprint by implementing eco-friendly winemaking practices.
Food Pairings with Portuguese Wines
Portugal\'s food scene is as diverse and unique as its wine culture. One of the most delicious and ubiquitous dishes in Portugal is bacalhau, or salt cod. This dish pairs perfectly with Vinho Verde, a crisp, refreshing wine with notes of lime and green apple.
For meat lovers, Portugal\'s national dish, cozido à portuguesa, a hearty stew made with meat, potatoes, and various vegetables, pairs well with the bold and robust flavors of Alentejo reds.
Wine Tourism in Portugal
Portugal is quickly becoming one of Europe\'s top wine tourism destinations, with many wineries offering tours, tastings, and accommodations for visitors. The Portugal Wine Route is a fantastic way to explore the country\'s wine regions, offering a wide range of experiences for wine lovers of all levels.
Conclusion
Portugal\'s wine scene is rich and diverse, with something to offer for everyone. From the stunning landscapes and historic wineries of the Douro Valley to the cutting-edge techniques of the Alentejo region, Portugal is a destination not to be missed for wine lovers. So, grab a glass and savor the flavors of Portugal\'s unique and delicious wines.