Sedona\'s Wine Trail: A Guide To The Best Wineries Near Sedona, Az
Nestled in the stunning red rock landscape of Sedona, Arizona, lies a hidden gem for wine lovers - Sedona\'s Wine Trail. This lovely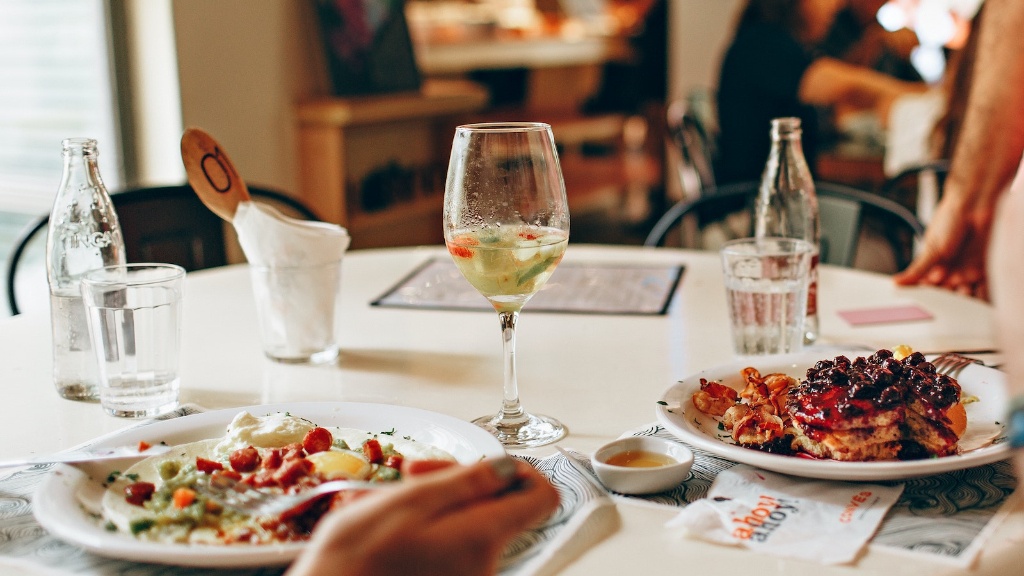 Nestled in the stunning red rock landscape of Sedona, Arizona, lies a hidden gem for wine lovers – Sedona\'s Wine Trail. This lovely trail is home to some of the best wineries in the region, where visitors can indulge in locally made wines and soak up the beautiful scenery.
Sedona\'s Wine Trail is the perfect destination for wine lovers who want to explore the region\'s unique terroir and taste the different expressions of wine made in the local vineyards. The trail covers around 30 miles and includes some of the most beautiful vineyards and wineries in the area, providing visitors with the perfect blend of natural beauty and winemaking.
The trail boasts of an array of wineries, from quaint family-owned vineyards to sleek, modern wineries. Each winery on Sedona\'s Wine Trail offers guests unparalleled wine tasting experiences, where they can learn about the history and art of winemaking.
A few of the highlights of Sedona\'s Wine Trail include Echo Canyon Vineyard & Winery, which is home to award-winning wines and some of the most stunning views of the red rocks in the area. Another must-visit winery is Oak Creek Vineyards & Winery, which produces some of the finest Arizona wines and offers breathtaking views of Sedona\'s red rock formations.
For those who want to experience a unique blend of wine and art, Page Springs Cellars is the place to visit. The winery offers a rustic setting and features a spectacular collection of artworks, including pottery, sculptures, and paintings.
Verde Valley Wine Trail, which is a part of Sedona\'s Wine Trail, offers visitors a chance to discover the wineries in the Verde Valley region in the foothills of Mingus Mountain. The trail is known for its luscious red wines and boasts of some of the most picturesque vineyards in the region.
Sedona\'s Wine Trail is not only perfect for wine enthusiasts but also for those who want to learn about the local history and culture. The wineries on the trail are committed to preserving the region\'s cultural heritage, and many of them offer guided tours to visitors.
Wine Varietals to Try on Sedona\'s Wine Trail
If you\'re planning to visit Sedona\'s Wine Trail, there are some wine varietals that you absolutely must try. The area is known for producing some fantastic wines, and here are a few of our top recommendations.
Syrah: This bold and spicy red varietal is one of the most popular wines produced in Arizona\'s vineyards.
Viognier: This white wine varietal is known for its floral aromas and tropical fruit flavors.
Tempranillo: This red varietal produces rich, full-bodied wines that are perfect for pairing with hearty meals.
Grenache: This versatile red varietal is known for producing fruity and aromatic wines that are perfect for sipping on a warm Sedona afternoon.
The Art of Wine Tasting
Wine tasting is an art, and it\'s essential to know how to do it the right way to make the most of your Sedona\'s Wine Trail experience. Here are a few tips on how to taste wine like a pro.
Look: Observe the wine\'s color and clarity. Red wines should have a dark, rich color, while white wines are generally lighter in color.
Smell: Gently swirl the wine in the glass and take a sniff. This will help release the wine\'s aroma, which is a crucial aspect of wine tasting.
Taste: Take a small sip and let it sit on your tongue for a few seconds before swallowing. This will help you identify the wine\'s flavor profile.
Pair: Pair your wine with food to make the most of your tasting experience. Ask the wineries on Sedona\'s Wine Trail for their recommendations on food and wine pairings.
The Rise of Arizona Wines
While California is usually the first state that comes to mind when it comes to American wines, Arizona is quickly emerging as a notable wine-producing region. The dry desert climate and fertile soil in the region make it ideal for growing grapes, and the wines produced in Arizona offer a unique expression that wine lovers treasure.
In recent years, the popularity of Arizona wines has grown significantly, with several wineries in the state receiving national recognition for their wines. Many of the wineries on Sedona\'s Wine Trail are also garnering attention for their unique wine offerings that showcase the best of Arizona\'s winemaking.
The Sustainability Practices of Sedona\'s Wineries
Sustainability is a priority for the wineries on Sedona\'s Wine Trail. Many of the wineries follow sustainable practices to ensure that they preserve the region\'s natural beauty and reduce their impact on the environment.
Several wineries on Sedona\'s Wine Trail use solar power to reduce their reliance on traditional power sources. Some wineries also grow cover crops to promote soil health and reduce erosion, while others use integrated pest management practices to avoid the use of harmful pesticides.
From using recycled materials to implementing water conservation measures, the wineries on Sedona\'s Wine Trail go the extra mile to protect the environment and ensure that visitors can enjoy the wineries\' beauty and flavors for years to come.
Exploring Sedona\'s Wine Trail – Tips and Tricks
If you\'re planning to explore Sedona\'s Wine Trail, here are a few tips and tricks to make the most of your experience.
Plan ahead: Research the wineries on Sedona\'s Wine Trail and plan your itinerary ahead of your visit. Many wineries accept reservations, so it\'s essential to book ahead to avoid disappointment.
Dress appropriately: The weather in Sedona can be unpredictable, so make sure you dress in layers and wear comfortable shoes.
Budget: Many of the wineries on Sedona\'s Wine Trail offer tastings for a fee, and the cost can add up quickly. Consider setting a budget and sticking to it to avoid overspending.
Take in the scenery: Sedona\'s Wine Trail is known for its stunning scenery, and it\'s worth taking a moment to soak it all in.