Sipping And Savoring: A Finger Lakes Wine Tour Guide
Sipping and Savoring: A Finger Lakes Wine Tour Guide The Finger Lakes region in upstate New York is a hidden gem known for its production of world-renowned wines. Boasting over 100 wineries stretched across a landscape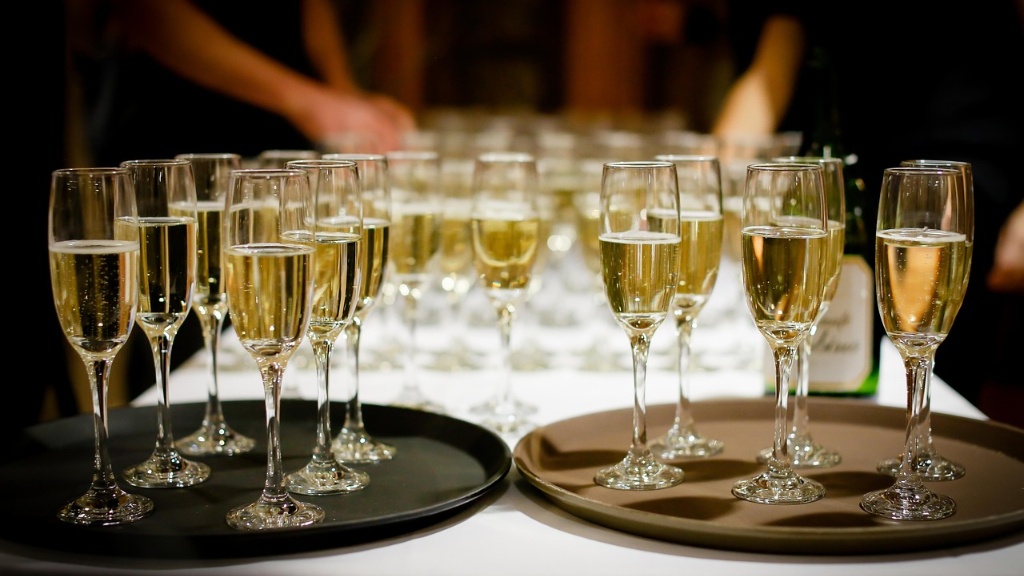 Sipping and Savoring: A Finger Lakes Wine Tour Guide
The Finger Lakes region in upstate New York is a hidden gem known for its production of world-renowned wines. Boasting over 100 wineries stretched across a landscape of rolling hills and serene lakes, this region is a must-visit destination for wine enthusiasts. If you\'re planning a wine tour, read on to discover the best routes to take and wineries to visit.
The Finger Lakes region is home to four main grapes — Riesling, Chardonnay, Cabernet Franc, and Pinot Noir. The region\'s cool climate and unique geological features create the perfect conditions for producing these vibrant and nuanced wines. In addition to these well-known varieties, the region\'s winemakers experiment with lesser-known grapes such as Grüner Veltliner and Saperavi, adding to the area\'s appeal.
One popular route for a Finger Lakes wine tour is the Seneca Lake Wine Trail. This route is home to over 30 wineries and spans over 45 miles of beautiful scenery. One of the stops along the trail is the Fox Run Vineyards, which boasts stunning views of the lake and produces some of the best Rieslings in the region. Another stop worth visiting is the Heron Hill Winery, which offers award-winning wines and stunning vistas of the vineyards.
Another popular route is the Cayuga Lake Wine Trail, which hosts 16 wineries and covers 87 miles of scenic beauty. A must-visit stop along this trail is the Wagner Vineyards, which has been producing wine for over 40 years and offers a diverse range of wines, including the unique Saperavi grape. Another great option on this trail is the Chateau Lafayette Reneau, which produces award-winning Rieslings and blends.
For those who prefer a guided tour, several companies offer wine tour packages, including transportation, tastings, and knowledgeable guides. Companies such as Finger Lakes Winery Tours and Crush Beer and Wine Tours cater to groups small or large, making it easy to enjoy the Finger Lakes wine experience without worrying about driving.
Ultimately, the Finger Lakes region is home to a range of wineries, each with its own unique charm and style. Some up-and-coming wineries worth visiting include Element Winery, which specializes in natural and organic wines, and Bloomer Creek Vineyard, which has been producing wine since the 1980s and focuses on minimal intervention winemaking.
In conclusion, the Finger Lakes region offers a diverse and unique wine tour experience, catering to both seasoned wine enthusiasts and those who are just starting their wine journey. With world-class wines, stunning scenery, and friendly winemakers, this region is a must-visit for anyone looking to savor and sip their way through New York\'s charming wine country.
—
Wine and Food Pairing
The Finger Lakes region is not only known for its exceptional wine but also for its delicious food, making it a great destination for food and wine enthusiasts. When it comes to pairing Finger Lakes wines with food, it\'s important to consider the acidity, tannin, and flavor profile of the wine. One popular pairing is Riesling with spicy Asian cuisine, as the wine\'s sweetness balances out the heat. For red wine lovers, a great pairing is the Cabernet Franc with grilled meats or roasted vegetables, as the wine\'s peppery notes complement the charred flavors.
—
Sustainability in Winemaking
Many of the Finger Lakes wineries are committed to sustainable and organic winemaking practices, making them a great choice for wine lovers who are environmentally conscious. At Bloomer Creek Vineyard, for example, the winemakers use only natural fertilizer and never use pesticides or herbicides, resulting in wines that are free of chemical residues. At Ravines Wine Cellars, the winemakers use eco-friendly packaging for their wines, such as boxes made from recycled materials.
—
Unique Wine Varieties
While the Finger Lakes region is known for its Riesling, Chardonnay, Cabernet Franc, and Pinot Noir, winemakers in the area have also experimented with other lesser-known grape varieties, resulting in exciting and unique wines. At the Hector Wine Company, for example, the winemakers produce a sparking Grüner Veltliner, a grape that is typically found in Austria. Similarly, at the McGregor Vineyard, winemakers produce a wine made from the Saperavi grape, a variety that originated in Georgia and produces a rich and full-bodied red wine.
—
Wine Education and Events
For those who want to deepen their wine knowledge or attend events, the Finger Lakes region offers a variety of options. The New York Wine and Culinary Center in Canandaigua hosts classes and tastings, while the Seneca Lake Wine Trail hosts several events throughout the year, including the popular Chocolate and Wine Weekend. For a unique experience, the Casa Larga Vineyards offers a \"Winemaker for a Day\" program, where guests can learn about the winemaking process and even participate in making their own wine.