Spicy Hungarian Wines From Szekszárd
Reading Time: [est_time] During our first trip through the wine regions of Hungary, we missed the Szekszárd region. It was a place that we wanted to see dearly. All of the Szekszárd wines we tasted prior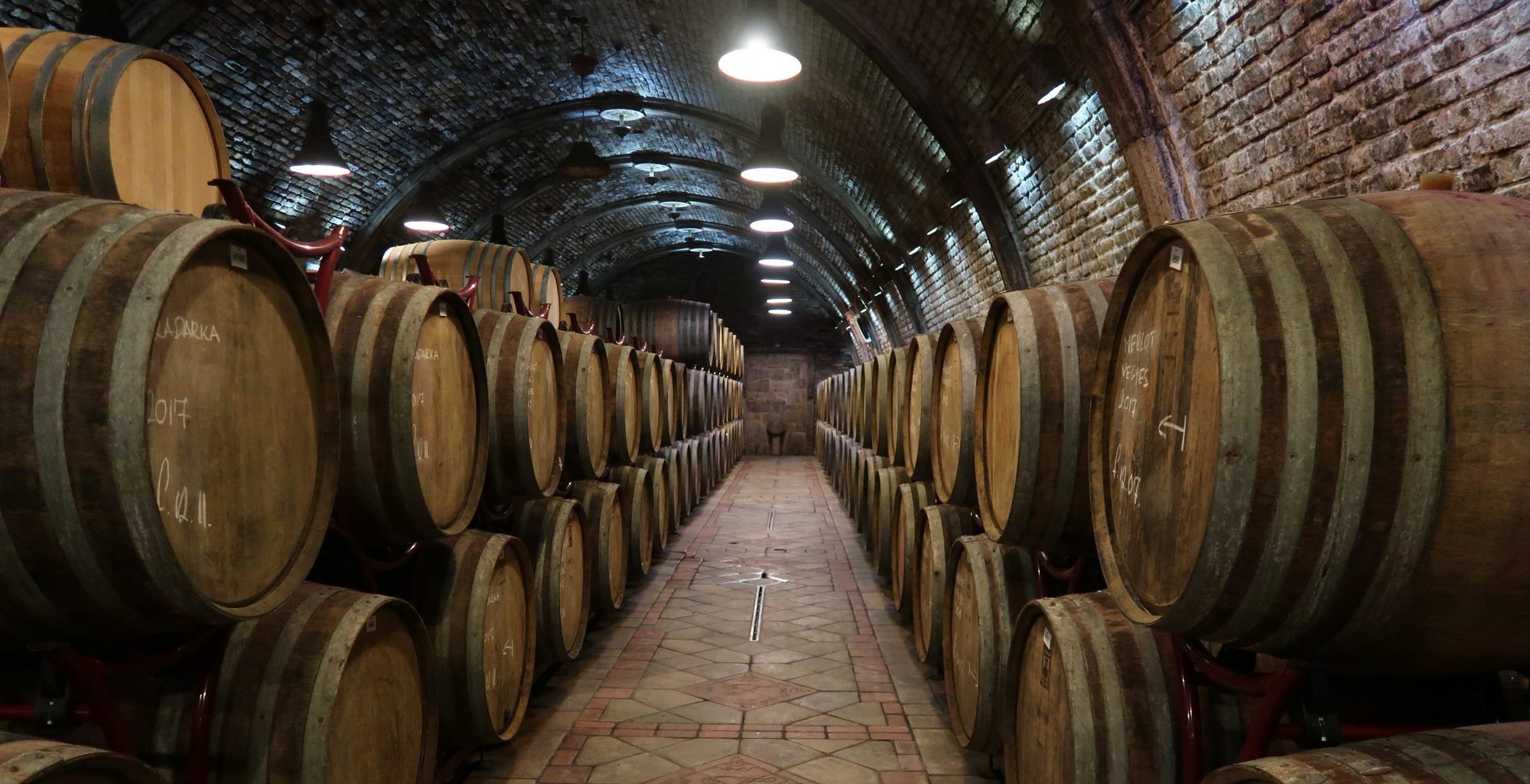 Reading Time: 4 minutes
During our first trip through the wine regions of Hungary, we missed the Szekszárd region. It was a place that we wanted to see dearly. All of the Szekszárd wines we tasted prior to visiting impressed us, peeking our curiosity. After a two-week tour through Slovakia, we returned to Hungary for some unfinished business.
Szekszárd is a small region in southern Hungary. It has the reputation of producing top-notch, spicy red Hungarian wines. Szekszárd is 70 kilometers north of Hungary's other great red wine region, Villány, where Bordeaux varieties take center stage. In Szekszárd, Bordeaux varieties flourish too. However, there is a push from producers to focus on softer red wines made from Kékfrankos and Kadarka.
The town of Szekszárd sits in a north-south chain of rolling hills. Looking east of town, the views are expansive. The great plains extend east and south of Szekszárd. The hills allow for good drainage while hot air from the plains aid in helping to ripen the wine grapes. The hills reach 200 meters in height in some places and contain mostly loess soil.
The Direction of Szekszárd Wine
"The problem in Szekszárd is that all red grapes do well," Adras Takler of Takler winery told us.
Many of the wineries in Szekszárd want to move toward marketing the region as an elegant red wine area. The fact that Merlot, Cabernet Franc, and Cabernet Sauvignon does so well in the microclimate of the region, that it's tough to just forget them. Couple that with the fact that there is still a fairly strong local market for big, luscious, and higher priced red wines.
Through our few days of touring the region, we tasted several excellent Hungarian wines made from international red grapes. However, many producers are putting their focus on producing elegant reds from the local grapes Kékfrankos (known internationally as Blaufränkisch) and Kadarka. Many of the producers we visited still make at least one big red wine from international grapes.
Our verdict? It may be a good move the region towards elegant, smooth reds since nearby Villány does big reds exceptionally well. However, we can't fault producers that continue to make excellent big red wines, especially if they can sell them.
The Szekszárd Bottle
In the Fall of 2017, the region introduced a branded bottle – the Szekszárd bottle. The bottle is meant to brand the region and show a mark of quality, giving consumers confidence. A local committee blind tastes wines that wish to be packaged in the Szekszárd bottle. Two-thirds of the committee has to approve a wine for it to don the Szekszárd bottles.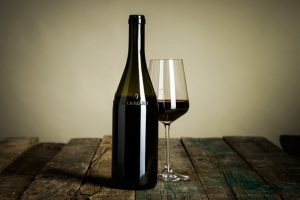 Photo Courtesy of WineSofa
The bottle is beautiful and is a hybrid shape, in between a Bordeaux and Burgundy bottle. It also has the word Szekszárd embossed around the lower shoulders of the bottle. It's a bottle that looks attractive and has won us over. All of the wines we have tasted out of the Szekszárd bottle have been very good to outstanding.
We came away very impressed with the quality of Szekszárd wine. In the video below, you can see what the region looks like and hear some of our thoughts (~9 mins).
Exotic Wine Travel's Picks
(You can find out more about our scoring system on the START HERE page.)
Heimann Céh Kereszt Kadarka 2016
Aged in a combination of barriques and large casks, the Heimann Céh Kereszt Kadarka is made from a top selection of Kadarka clones. Light in color with strawberry, red cherry, and white pepper flavors. Medium bodied red with the gorgeous mouthfeel and a slightly spicy finish. It's not extremely elegant, but that is what makes it charming. A juicy and delicious, lighter style red wine.  4.2/5
Heimann Alte Reben Kékfrankos 2013
The Heimann Alte Reben Keékfrankos is made with fruit from old vines. It has a brilliant nose of cherry, mineral, fall leaves, and pepper – almost like Sangiovese. It is medium bodied with a good balance between fruit and earth. The wine has sandy tannins and a long finish, it's coming along beautifully and still has a lot of life ahead of it.    4.3/5
Sebestyén Iván-Völgyi Bikavér 2015
A blend of Kékfrankos, Cabernet Sauvignon, Merlot, and Kadarka aged in oak for 15 months. The Sebestyén Iván-Völgyi Bikavér is masterfully crafted elegant wine. It's full of delicate red fruit, earth, graphite, and mineral notes. It's medium-bodied on the palate and it feels very silky in the mouth. The tannins are easy going and the wine has many layers of flavors.   
This is a Hungarian wine that could be confused with a Village level red Burgundy… Seriously.  4.3/5
For a simple, entry-level red wine, the Takler Kékfrankos over-delivers in a big way. It's not made to be a fine wine but it's flat-out delicious. Juicy and delicious with red fruit, menthol, and fall leaves. It's a light bodied and easy to drink Hungarian wine.    3.8/5
Takler Bikavér Reserve 2015
This is a blend of Kékfrankos, Merlot, Cabernet Sauvignon, Syrah, and Kadarka. The Takler Bikavér Reserve is aged for 12 months in used oak barrels. Black cherry, eucalyptus, spice, fall leaves, and ripe strawberry flavors dominate the palate. Medium bodied and juicy, it's enjoyable to drink and complex at the same. It has a slightly spicy finish. We've had a few older vintages of this and can confidently say this wine ages gracefully in the medium term.    4.2/5
Takler Syrah Premium 2012
Aged for 16 months in new French Oak with flavors of bacon fat, blackberry, chocolate, blueberry, and spice. Big and luscious, the Takler Syrah Premium is round on the mouth. A massive and fruity effort with high alcohol but it works here. The finish is long and citrus driven, it has a long life ahead of it.    4.4/5
Vida Szekszárdi Bikavér 2014
This Hungarian wine is based on Kékfrankos with Merlot, Cabernet Sauvignon, and Kadarka. It is aged for two years in big barrel. The Vida Szekszárdi Bikavér has flavors of light red fruit, pepper, and earth. This is medium bodied, juicy, delicious red wine. The tannins are easy going and this is a good balance between fruit and earth. With a medium, spicy finish this is beautifully crafted.    4.2/5
The Vida La Vida is 90% Merlot and the remaining blend is Cabernet Sauvignon and Kadarka. It's aged for 21 months in 500L oak and 6 months in stainless steel. Flavors include black plum, rubber, graphite, black cherry, and earth. Elegant and structured on the palate, it's controlled and not huge. The tannins are firm and it needs more time in the bottle. It's a beautiful wine with a long finish.    4.3/5
---
Thanks to Piroska Koltai of Wine a'More Travel and Daniel Ercsey of WineSofa for organizing our visit. Additional thanks to Takler Wine Estate for providing one night of accommodation. Please note that the opinions expressed in this article are unsolicited and have not been paid for in any way by governmental bodies, enterprises, or individuals. We do not sell editorial content as that would destroy the legitimacy of our reviews and the trust between Exotic Wine Travel and its readers.