Super Tuscan Wine Tours
Super Tuscan wine tours are becoming increasingly popular among wine enthusiasts around the world, and for good reason. These tours offer an unparalleled opportunity to explore some of the most iconic wineries in Tuscany, taste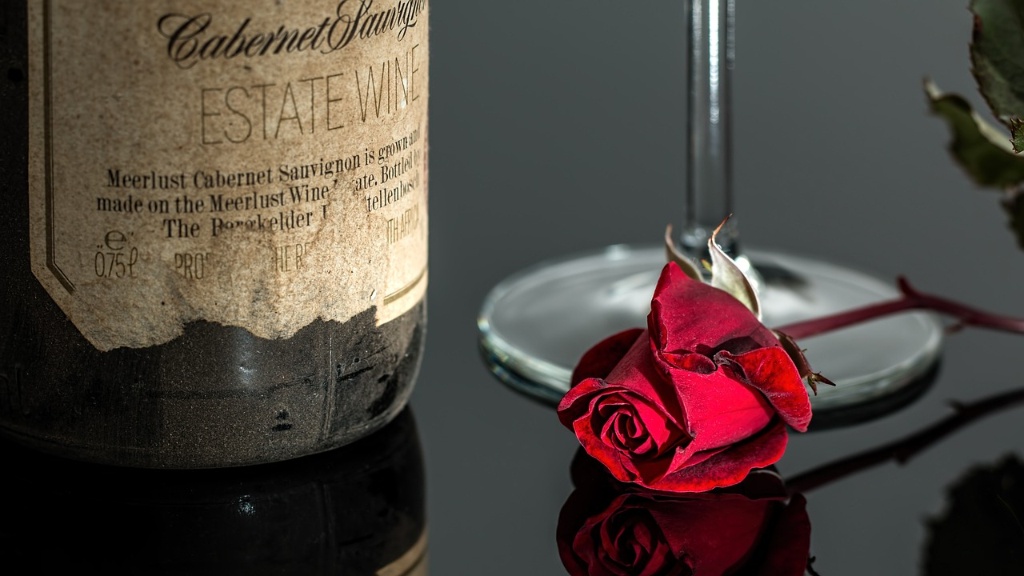 Super Tuscan wine tours are becoming increasingly popular among wine enthusiasts around the world, and for good reason. These tours offer an unparalleled opportunity to explore some of the most iconic wineries in Tuscany, taste exquisite wines, and learn about the history and culture of this enchanting region.
Super Tuscan wines first emerged in the 1970s, as a response to the restrictions imposed by the Italian wine laws, which prohibited winemakers from using non-indigenous grape varieties and blending their wines. These laws aimed to preserve the traditional Italian winemaking practices, but they also stifled innovation and creativity, and prevented Italian wines from competing with other international wines.
Super Tuscan wines challenged these laws by using non-indigenous grape varieties like Cabernet Sauvignon, Merlot, and Syrah, and experimenting with new blends and winemaking techniques. These wines were initially dismissed by the Italian wine authorities as table wines, but they soon gained a global reputation for their quality, complexity, and elegance.
Today, Super Tuscan wines are among the most sought-after wines in the world, and their producers are regarded as some of the finest winemakers in Italy. Super Tuscan wine tours allow visitors to explore some of these legendary wineries, meet the winemakers, and taste their prized wines.
A typical Super Tuscan wine tour usually lasts for several days and includes visits to multiple wineries, as well as other cultural and gastronomic attractions in the region. Some of the most popular wineries to visit include Sassicaia, Ornellaia, Tignanello, and Masseto, all of which produce some of the most coveted Super Tuscan wines.
During these tours, visitors can learn about the history and philosophy behind each winery, as well as the unique terroir and climate that shapes their wines. They can also taste a wide range of Super Tuscan wines, from bold and structured reds to fresh and fruity whites and rosés, and discover new favorites that they can\'t find anywhere else.
Super Tuscan wine tours also offer a chance to experience the rich cultural and culinary heritage of Tuscany. Visitors can explore charming medieval towns and villages, admire art and architecture from the Renaissance, and savor local specialties like truffles, cheeses, and cured meats. They can also immerse themselves in the Tuscan lifestyle by staying in picturesque farmhouses or luxury villas, and enjoying leisurely strolls through vineyards and olive groves.
Wine Experts\' Perspective
According to wine experts, Super Tuscan wines represent a unique blend of tradition and innovation that sets them apart from other Italian wines. They combine the structure and elegance of Bordeaux wines with the richness and warmth of Tuscan wines, creating a hybrid style that appeals to a wide range of wine lovers.
\"Super Tuscans are the perfect expression of Italian winemaking at its best,\" says Antonio Galloni, founder of Vinous Media. \"They showcase the diversity and complexity of Tuscany\'s terroir, as well as the skills and vision of its winemakers.\"
Wine experts also note that Super Tuscan wines reflect the changing tastes and preferences of today\'s wine consumers, who are looking for wines with personality, character, and versatility.
\"Super Tuscans represent a new generation of Italian wines that are breaking the mold and defying expectations,\" says Ian D\'Agata, author of Native Wine Grapes of Italy. \"They offer a fresh and exciting alternative to the traditional Italian wines, and they are helping to reshape the image of Italian wine around the world.\"
Touring Tips
If you\'re planning to go on a Super Tuscan wine tour, here are some tips to help you get the most out of your experience:
Do your research beforehand and choose wineries that match your tastes and interests.
Book your tour well in advance, especially during peak season.
Dress appropriately for the weather and the terrain, and wear comfortable shoes.
Budget for transportation, meals, and souvenirs, as well as the cost of the wine tastings and tours.
Be respectful of the wineries, the winemakers, and the other visitors.
Take notes or photos to remember your favorite wines and wineries.
Consider hiring a private guide or joining a group tour for a more personalized and informative experience.
Environmental Impact
Although Super Tuscan wines are renowned for their quality and elegance, they also have an environmental impact that cannot be ignored. In recent years, many wineries in Tuscany have adopted sustainable and organic farming practices to minimize their use of pesticides, fertilizers, and water resources, and to preserve the biodiversity and health of the local ecosystems.
Some wineries have also implemented renewable energy systems, such as solar panels and wind turbines, to reduce their carbon footprint and energy costs.
However, wine production still requires significant amounts of water, energy, and resources, and generates waste and greenhouse gas emissions. Wine enthusiasts who are concerned about the environmental impact of Super Tuscan wines may want to consider supporting wineries that prioritize sustainability and social responsibility, or looking for alternative wines that are certified organic, biodynamic, or natural.
The Future of Super Tuscan Wines
The future of Super Tuscan wines looks bright and promising, with new wineries and blends emerging every year, and a growing demand from consumers around the world. However, the success of these wines also depends on the preservation and promotion of their unique identity and heritage, and on the appreciation and support of wine enthusiasts and experts alike.
Super Tuscan wines represent the best of Italian winemaking and the spirit of innovation, and they have earned their place among the world\'s finest wines. Whether you\'re a seasoned wine lover or a curious beginner, a Super Tuscan wine tour is a journey you won\'t forget.
Conclusion
Super Tuscan wines continue to captivate wine enthusiasts from every corner of the globe. These wines represent the innovative and fearless spirit of the Tuscan winemakers who challenged tradition and created a new style of wine that defies boundaries and expectations. Super Tuscan wine tours offer an exciting and immersive way to experience these exceptional wines, as well as the rich cultural and gastronomic heritage of Tuscany.
Whether you\'re looking for a romantic getaway, a family vacation, or a solo adventure, a Super Tuscan wine tour is the perfect choice for anyone who loves wine, travel, and discovery. So why not raise a glass to the best of Tuscan wine and join the ranks of the Super Tuscan enthusiasts?