Tasting Rioja Wines At Rioja Wine Bar
When it comes to Spanish wine, there are few regions as celebrated as Rioja. Situated in northern Spain, Rioja is home to some of the country's most iconic wine labels, including Marqués de Riscal, CVNE,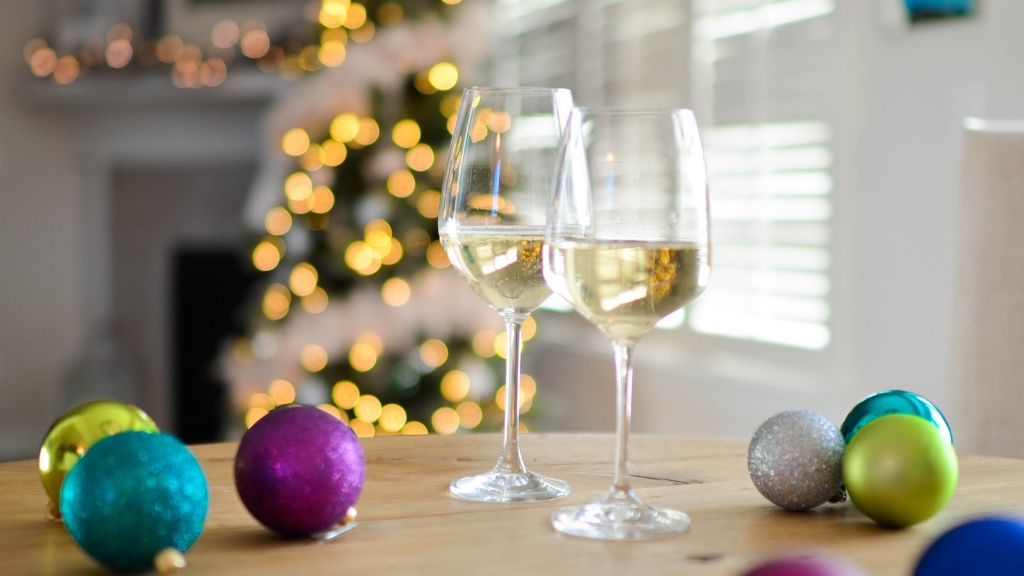 When it comes to Spanish wine, there are few regions as celebrated as Rioja. Situated in northern Spain, Rioja is home to some of the country's most iconic wine labels, including Marqués de Riscal, CVNE, and Bodegas Muga. And what better way to experience the best of Rioja's wineries than by tasting their wares at the Rioja Wine Bar?
The Rioja Wine Bar is a destination that caters to both Spanish wine lovers and tourists alike. Located in the heart of the Rioja region in Spain, it is one of the most sought-after venues for wine tasting in the area. It boasts an expansive collection of Rioja wines, ranging from young and vibrant to more complex and nuanced vintages.
One of the unique features of the Rioja Wine Bar is that it offers visitors the chance to taste wines from different wineries side-by-side. This approach allows visitors to gain a more comprehensive understanding and appreciation of the region's winemaking traditions. As visitors sample different Rioja wines, they will notice that each winery has its distinct style and flavor profile, reflecting the unique terroir and grape varietals used in the winemaking process.
The Rioja Wine Bar's knowledgeable staff also adds to the experience. Visitors can expect to receive an expert guided tour of the wine collection, with staff members providing background information about each label and the wineries that produce them. The staff's expert knowledge and passion for the wines are sure to leave visitors feeling both educated and inspired.
Visitors to the Rioja Wine Bar can also take advantage of the venue's menu of tapas, or small plates of Spanish cuisine, which are designed to pair perfectly with the complex flavors of the wines on offer. From olives and cheeses to Iberian ham and grilled octopus, the tapas menu is a feast for the senses, adding to the overall enjoyment of the wine tasting experience.
But what makes Rioja wines so special, and why are they so celebrated by wine lovers around the world? For one, Rioja is known for its traditional winemaking practices, including long aging periods in oak barrels. This approach gives the wine a distinct flavor profile, with notes of vanilla, coconut, and toasty oak often detectable on the palate.
Additionally, Rioja wines are typically made using a combination of grape varietals. Whereas many other wine regions around the world focus on a single grape varietal, Rioja winemakers are known for blending together different grape varietals, including Tempranillo, Garnacha, and Graciano. This blending allows for a greater complexity in the final product, giving Rioja wines their signature flavor and texture.
The Best Rioja Wines to Try
For visitors looking to discover the best Rioja wines on offer, there are a few standout labels to keep an eye out for. One such label is Marqués de Riscal, which has been producing wines in the region since the 19th century. The winery is known for its complex and elegant range of vintages, with notes of blackberry, tobacco, and spice often present on the palate. Bodegas Muga is another must-visit winery, with its signature Rioja Reserva a favorite among wine critics and enthusiasts alike.
What to Know Before You Go
Visitors to the Rioja Wine Bar should be aware that the venue can get quite busy, particularly during the peak tourist season. It's advisable to make a reservation in advance to secure a spot, and visitors should also consider arriving early to avoid long wait times. Additionally, while the Rioja Wine Bar offers a vast collection of wines, visitors will not likely have time to taste every label on offer. It might be best to come prepared with a list of must-try wines to make the most of the experience.
How to Pair Rioja Wines with Food
When it comes to pairing Rioja wines with food, there are a few rules of thumb to keep in mind. Generally speaking, medium-bodied Rioja wines pair well with poultry, pasta dishes, and lighter seafood. Meanwhile, full-bodied Rioja wines are best enjoyed alongside heartier dishes, such as red meat or game. And for those looking to really elevate the experience, consider pairing your Rioja wine with a charcuterie board, complete with Spanish cured meats, cheeses, and olives.
The Future of Rioja Wines
Looking ahead, Rioja winemakers are continuing to innovate and experiment with different winemaking practices, while still staying true to the traditional methods that have made the region famous. As a result, visitors to the Rioja Wine Bar can expect to encounter new and exciting flavors and textures in the years to come, as winemakers push the boundaries of what is possible with this beloved Spanish varietal.