Ten Volcanic Wines From GoVolcanic
Reading Time: [est_time] Volcanic wines are a hot subject these days and GoVolcanic proved to be an explosive tasting. Bad jokes aside, the first edition of GoVolcanic in Budapest, Hungary proved to be an interesting event. There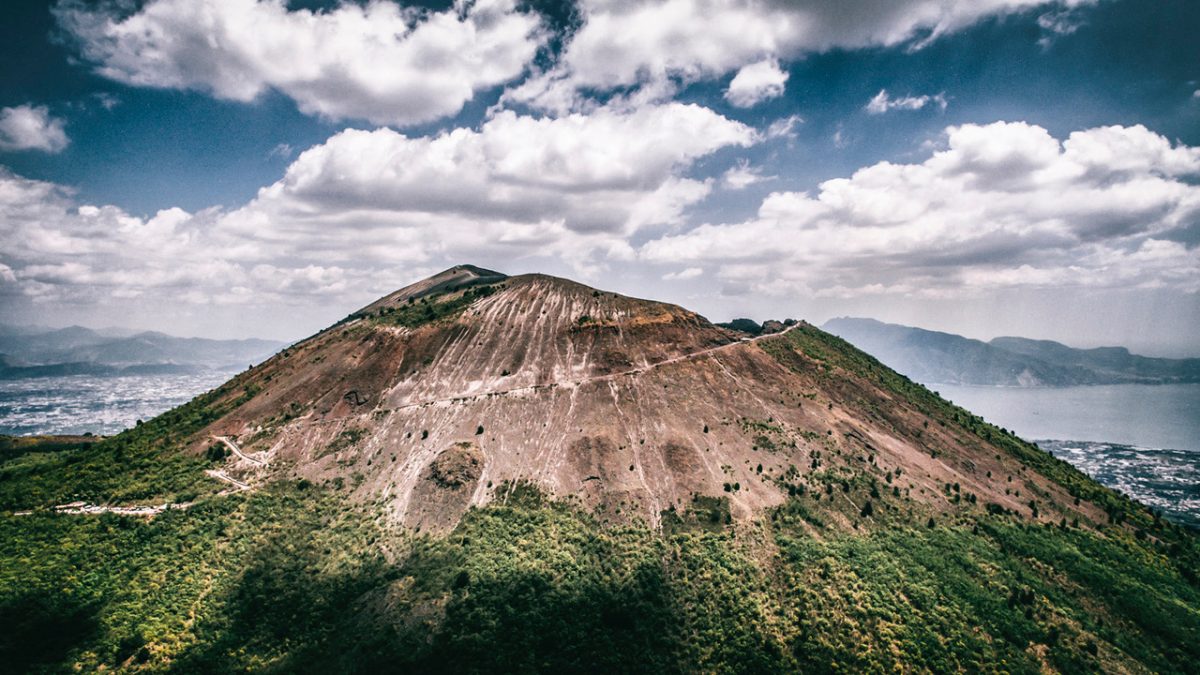 Reading Time: 4 minutes
Volcanic wines are a hot subject these days and GoVolcanic proved to be an explosive tasting.
Bad jokes aside, the first edition of GoVolcanic in Budapest, Hungary proved to be an interesting event. There were great volcanic wines from all over the world including Hungary, Austria, Israel, Spain, Slovakia, Portugal, Italy, France, and the USA. The event was headlined by Master Sommelier John Szabo, who's credited with being one of the founders of this wine movement thanks to his book Volcanic Wines: Salt, Grit, and Power.
As a first time event, there were a few organizational hiccups but the quality of the wines is what matters to me most. With this in mind, GoVolcanic excelled and exceeded my expectations. On the tasting tables and in the masterclasses all the wines followed the 'volcanic terroir' theme.
Go Volcanic Masterclasses and Speed Tastings
The strongest part of the GoVolcanic tasting was the workshops. Both days were filled with masterclasses from both wine professionals and geologists. The main tasting room also featured 'speed tastings' modeled after the London Wine Fair, where one professional led stand-up tastings of six wines in thirty minutes.
As someone who loves to taste quickly, these speed tastings were perfect for me. I attended four and all were led by competent professionals who selected excellent volcanic wines. If GoVolcanic comes back for a second edition, I'd love to see more of this setup.
The workshops at GoVolcanic 2019 were lead by both wine professionals and geologists. Both went beyond the normal masterclass and dug deeper into what makes volcanic soil unique for viticulture. The classes also featured hard to find wines such as 'Hidden Treasures/A Moric Project' and old vintages from Somló, Hungary.
There was a lot to like about GoVolcanic 2019 and I hope it comes back for a second edition this year. Here are my ten favorite volcanic wines from the show.
Wine Recommendations:
Foreign Wines
Feudo Cavaliere, Millemetri Etna Rosato 2016 – Etna, Italy
Find or buy on Wine-Searcher.
I tasted the Feudo Cavaliere 'Millemetri' Etna Rosato during a speed tasting conducted by Master of Wine Elizabeth Gabay. It's made from Nerello Mascalese and is full of sour cherry, strawberry, and mineral flavors. It's a serious rosé, not just fruity, there's plenty going on here. Gritty texture and a long finish. Score: 91/100
Pico Wines, Frei Gigante 2018 – Pico, Azores 
Find or buy on Wine-Searcher.
The Frei Gigante is a masterpiece by the Pico Wines cooperative. It's a blend of Arinto, Verdelho, and Terrantez. Tine wine is high in mineral flavors with notes of smoke, flint, and a faint hint of quince. The palate is smoky and savory in addition to being highly structured with a long finish. This isn't for someone who wants fruit, it's for those who like complex, savory white wines. Score: 92/100
Hidden Treasures/A Moric Project, Breitenbrunn 2017 – Leithaburg, Austria
Roland Velich of Moric winery in Austria has a label called Hidden Treasures. He picks unique wines from Austria and Hungary for this label. This wine is made with Lichtenberge-González, a producer in the Leithaburg DAC in Austria. This Blaufränkisch is a savory red wine with mineral, white pepper, cherry, and a touch of cedar. Firm tannins and high acidity, it feels a lot like Sangiovese. The wine has a long finish and is cellar-worthy. Score: 91/100
Fattorie Romeo del Castello, 'Vigo' Etna Rosso 2013 – Etna
Find or buy on Wine-Searcher.
The Fattorie Romeo del Castello Vigo is everything I want in an Etna Rosso. This is a blend of Nerello Mascalese and Nerello Cappuccio. It's robust and smoky red with notes of black cherry, redcurrant, smoke, and tobacco. It's full and round on that palate at first and then the small tannins hit hard on the back end. Score: 92+/100
Hungarian Wine
Homonna Attila, 'Határi' Tokaji Furmint 2017 – Tokaj
Find or buy on Wine-Searcher.
Homonna Attila is a tiny producer in Tokaj and his Határi Tokaji Furmint is one of his top dry wines. It has notes of sweet peach, white pear, flint, and yogurt flavors. Full-bodied and rich with a touch of residual sugar. This has real texture and structure. The fruit flavors may be a tad muted but you can't deny the quality here, it's for people who like German Riesling and Sylvaner. Score: 90/100
Bajnóczy, 'Sárkány-Lelke' Pinot Gris 2017 – Balaton
Nerd alert! The Bajnóczy 'Sárkány-Lelke' Pinot Gris' is for hardcore wine geeks. This is partially macerated and done in a minimal intervention style. The wine is full-bodied and gritty with a smoky flavor along with the dried yellow fruit and a slight almond finish. Score: 90/100
2HA, Shiraz 2016 – Balaton
The 2HA (2 hectares) winery is a tiny estate in North Balaton that puts an emphasis on red wines (this is primarily a white wine region) The 2HA Shiraz is more of a Syrah style than a Shiraz. Notes of dark fruit, violets, chocolate, and pepper. It's juicy with a peppery finish. Complex and extremely well done. Score: 91+/100
Fekete Pincé, Furmint 2007 – Somló
Fekete Pincé is one of the old guards of Somló and this Furmint 2007 is classic. There are notes of mushroom, campfire, smoke, and dried apricot. It's full-bodied, oxidative, and highly mineral with a chewy texture and a long finish. Truly complex and unique, this is a thinking wine and a very good one at that. Score: 92/100
Győrgykovács Imre, Hárslevelú 2010 – Somló
Find or buy on Wine-Searcher.
Another old guard of the tiny volcanic region of Somló. The Győrgykovács Imre Hárslevelú has notes of white flower, honey, flint, smoke, and a faint bit of white pear. This is shiny and highly mineral. It's full-bodied and fairly neutral. Highly structured with a long finish. This is not for people that want gobs of fruit, but it is a brilliant wine. It's was my favorite wine of the entire GoVolcanic Summit. Score: 93+/100
Somlói Apátsági Pince, Juhfark 2017 – Somló
Find or buy on Wine-Searcher.
Somlói Apátsági Pince is another classic producer from Somló while Juhfark is one of the star varieties. This example is a late harvest, dry wine. The flavors include apricot, pear, sweet peach and honey with subtle notes of botrytis. It is full-bodied and minerally, unique and delicious. Gritty texture and a touch of residual sugar to build the body and balance the acidity. Score: 90/100
Do you like our content?
If you like our articles and videos, we'd love for you to be a part of our community on Patreon. The support from Patreon helps keep the content coming and you access to behind the scenes content. It also gives us the chance to get to know you better. Check out the Exotic Wine Travel Patreon page by clicking the photo below.

************
Do you want to learn more about Hungarian wine?
Be part of our fourth wine book Discover Hungarian Wine. Sign up HERE to learn how you can be one of the first to get a special edition, signed copy with a discount when our Kickstarter launches once the world returns to normalcy.
---
GoVolcanic provided complimentary admission. Cover photo is from the GoVolcanic website. Please note that the opinions expressed in this article are unsolicited and have not been paid for in any way by governmental bodies, enterprises, or individuals. We do not sell editorial content as that would destroy the legitimacy of our reviews and the trust between Exotic Wine Travel and its readers. On occasion, we extend the option of purchasing the wines we review or/and the products we spotlight. Some of these product links are set up through affiliate programs, which means Exotic Wine Travel gets referral credits if you choose to purchase these items via the links we provide.