The Best Food In Lake Como, Italy: A Guide To The Top Restaurants
Lake Como, Italy is known for its picturesque landscapes and breathtaking views. But, it\'s not just the scenery that draws millions of tourists each year, it\'s the food. From traditional Italian dishes to modern, innovative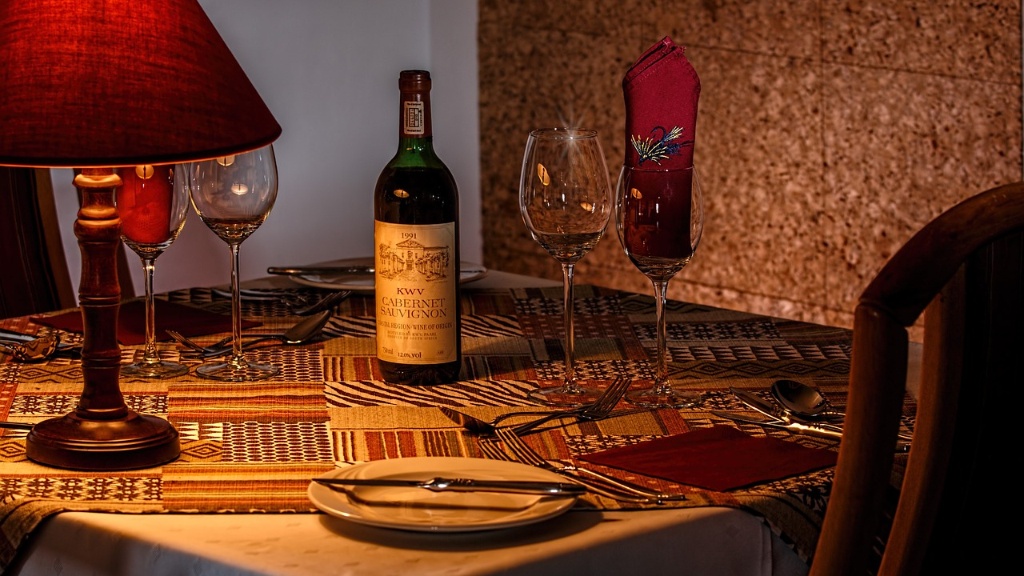 Lake Como, Italy is known for its picturesque landscapes and breathtaking views. But, it\'s not just the scenery that draws millions of tourists each year, it\'s the food. From traditional Italian dishes to modern, innovative creations, Lake Como has no shortage of incredible restaurants.
One restaurant that stands out among the rest is Il Gatto Nero. Located in the small town of Cernobbio, the restaurant has been serving up top-quality Italian cuisine for over 40 years. Their menu changes regularly, but their homemade pasta dishes are a must-try. Their tagliolini with truffle and Parmigiano Reggiano is a fan favorite.
Another highly recommended restaurant in Lake Como is La Punta. Located in Bellagio, the restaurant offers stunning lake views and a menu that showcases the best of Italian cuisine. The risotto alla Milanese is a standout dish, and their selection of Italian wines is extensive.
For those looking for a more modern take on Italian cuisine, Ristorante Imbarcadero is a great choice. Located in the town of Lezzeno, the restaurant\'s menu is designed by Chef Andrea Vitali, who has been awarded a Michelin star. His dishes are creative and delicious, with a focus on using fresh, seasonal ingredients.
But, it\'s not just high-end restaurants that impress in Lake Como. There are plenty of more casual options that still offer incredible food. One example is L\'Orso, a charming family-owned restaurant in the town of Tremezzo. Their homemade gnocchi is a standout, and their traditional Italian desserts are not to be missed.
Another casual option is Osteria il Pozzo, located in the town of Varenna. The restaurant has a cozy, rustic atmosphere and a menu that prioritizes local ingredients. Their selection of fresh seafood dishes is particularly impressive.
For those looking to indulge in pizza, Pizzeria Balognett in the town of Menaggio is a must-visit. The pizzeria has won countless awards for their incredible pizza, which is made with a slow-rise dough and cooked in a wood-fired oven. Their toppings are creative and flavorful, with options ranging from classic margherita to truffle and porcini mushroom.
Overall, Lake Como is a food lover\'s paradise. With a diverse range of restaurants, each offering their own unique take on Italian cuisine, visitors are sure to leave satisfied and with a newfound appreciation for Italy\'s culinary traditions.
Local Ingredients in Lake Como Cuisine
One of the reasons why the food in Lake Como is so incredible is because of the abundance of fresh, local ingredients available. The region is known for its excellent olive oil, which is used in many dishes, as well as its fresh seafood, which can be found in many of the region\'s restaurants.
Other local ingredients that feature heavily in Lake Como cuisine include mushrooms, which are harvested in the nearby forests, and truffles, which can be found in the fall. In addition, the region is known for its variety of cheeses, such as Grana Padano and Parmigiano Reggiano.
Many restaurants in Lake Como prioritize using these local ingredients in their dishes, highlighting the importance of sustainability and supporting local farmers.
The History of Italian Cuisine
Italian cuisine is known and loved around the world for its delicious flavors and timeless classics. However, its history goes back centuries. Italian cuisine has been influenced by a variety of cultures throughout history, including Greek, Roman, and Arab cultures.
During the Renaissance period, Italian cuisine began to evolve into what we know today. It was during this time that pasta became a staple in Italian dishes, and Italian food traditions and recipes began to spread throughout Europe.
Today, Italian cuisine is celebrated for its use of fresh, high-quality ingredients, and for its emphasis on simple yet delicious flavors.
Cooking Classes in Lake Como
For those looking to take their love of Italian cuisine to the next level, Lake Como offers a variety of cooking classes where visitors can learn how to cook traditional Italian dishes.
Cooking classes are offered at a range of establishments, from high-end restaurants to more casual cooking schools. Many classes offer visitors the opportunity to explore the local markets and select their own fresh ingredients.
These classes are a perfect way to immerse oneself in the local culture and learn more about Italian food traditions.
The Best Gelato in Lake Como
No trip to Italy is complete without indulging in some gelato. Fortunately, Lake Como has no shortage of incredible gelaterias.
One of the most popular is Gelateria Lariana in the town of Mandello del Lario. The gelateria is known for its huge selection of flavors, ranging from classic chocolate and vanilla to more unusual flavors like ginger and beer.
Another great option is Gelateria Dulcis in the town of Como. Their gelato is made using only the freshest ingredients, and they offer a variety of unique and imaginative flavors.
Overall, no matter where you go in Lake Como, you\'re sure to find amazing food and gelato that will leave you wanting more.