The Best Napa Valley Vacation Packages For Wine Lovers
As one of the world's premier wine destinations, Napa Valley has so much to offer. From lush vineyards to gourmet restaurants, wine lovers can indulge in the area's breathtaking views, beautiful wineries, and world-class tasting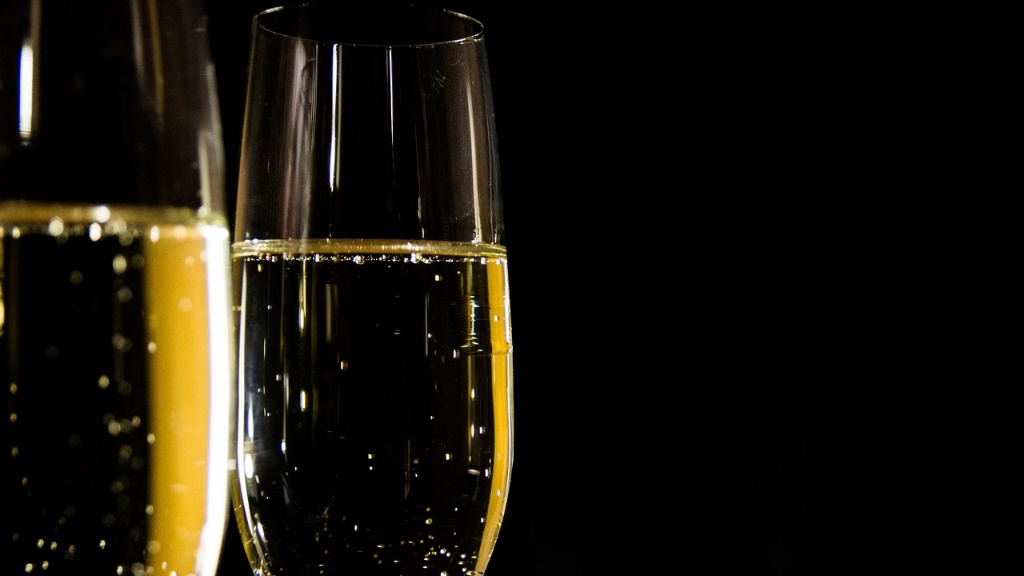 As one of the world's premier wine destinations, Napa Valley has so much to offer. From lush vineyards to gourmet restaurants, wine lovers can indulge in the area's breathtaking views, beautiful wineries, and world-class tasting experiences. However, with so many options available, it can be daunting to plan the perfect trip. Fortunately, a number of Napa Valley vacation packages cater specifically to wine-loving travelers, promising to deliver the ultimate vacation experience.
One of the most popular options is the "Napa Valley Wine Train" package, which takes you on a scenic journey through the valley's vineyards and resorts aboard a vintage train. Along the way, passengers enjoy an exquisite meal paired with some of the region's finest wines, while taking in the beautiful views of Napa Valley. As an added bonus, this package includes a night's stay at the luxurious Andaz Napa hotel, where guests can enjoy all of the amenities of a world-class resort.
Another popular package is offered by the Meritage Resort and Spa, which includes a tasting at the resort's award-winning Trinitas Cellars winery and a wine-paired dinner at their on-site restaurant, Siena. Guests can also indulge in the relaxing spa treatments and other amenities on offer at the Meritage, making it the perfect choice for anyone looking to combine gourmet food, wine, and relaxation.
The "Ultimate Napa Experience" package at the Silverado Resort and Spa is another fantastic option for wine lovers. This all-inclusive package includes accommodation in a luxurious suite, a tour of the Silverado Trail wineries, and access to exclusive wine tastings and dinners. With some of Napa Valley's best wineries right on their doorstep, guests can enjoy a hassle-free and unforgettable wine experience like no other.
For those looking to explore the lesser-known gems of the valley, the "Napa Off the Beaten Path" package from the Dr. Wilkinson\'s Hot Springs Resort is the perfect choice. Guests can discover hidden wineries and lesser-known varietals on a self-guided tour, before relaxing in the resort's famous mud baths and healing mineral waters. With its laid-back vibe and unique offerings, Dr. Wilkinson's Hot Springs Resort promises a vacation like no other.
Other packages, such as the "Napa Valley Wine Country Adventure" from the Carneros Resort and Spa, or the "Gourmet, Golf and Wine" package from the Meadowood Napa Valley Resort, offer guests the chance to indulge in all that Napa Valley has to offer. With a range of activities available, including golf, hot air ballooning, and spa treatments, these packages are perfect for anyone looking to enjoy the best of the valley.
The Benefits of Wine Tourism and its Growing Popularity
The benefits of wine tourism extend far beyond just wine tasting. Wine tourism has long been known to spur economic growth in the regions where it takes place, but over the years, it has also become a source of education and cultural exchange. Wine lovers can learn about the history of winemaking, the science of wine production, and the art of pairing food with wine. More importantly, wine tourism provides a chance for travelers to connect with locals in ways that they might not be able to do otherwise.
With the growing popularity of wine tourism, more and more wineries are opening up their doors to visitors. From small, family-run wineries to large, commercial vineyards, there is something for everyone. Wineries are providing an experience that goes beyond just tasting wine, by offering tours, wine-making classes, and food pairings. As a result, wine tourism has become a top travel trend and an important source of revenue for many regions and countries.
Napa Valley: A Premier Wine Destination
There are many reasons why Napa Valley is considered a premier wine destination. The region has a long and rich history of winemaking, with the first vineyard in the valley established in the 1830s. Today, Napa Valley is home to over 400 wineries, producing some of the world's best wines. Napa Valley\'s Mediterranean climate and unique geography provide ideal growing conditions for a wide range of grape varieties, from Cabernet Sauvignon and Chardonnay to Pinot Noir and Merlot.
In addition to its quality wines, Napa Valley is known for its scenic beauty and world-class dining. The region boasts over 125 restaurants, many with Michelin stars, as well as dozens of luxury resorts and spas. Whether you\'re seeking adventure or relaxation, Napa Valley offers everything wine lovers could ask for.
Choosing the Right Napa Valley Vacation Package
Choosing the right Napa Valley vacation package can be a daunting task. While some packages are tailored for those seeking adventure, others focus more on relaxation and pampering. It\'s important to do your research and choose a package that offers the experiences you value most. Consider what you want to get out of your Napa Valley trip, and choose a package that meets your specific needs and interests.
When selecting a package, also take into account the time of year you are planning your trip. Napa Valley experiences a variety of weather conditions throughout the year, with warm, dry summers and cool, rainy winters. Certain activities, such as grape harvesting or wine tours, may be more suitable for certain seasons.
Conclusion
Napa Valley is a renowned wine destination, offering visitors unparalleled scenery, world-class dining, and exceptional wines. With so many vacation packages available, wine lovers are spoilt for choice when it comes to planning their trip. By doing your research and choosing a package that offers the experiences you value most, you can ensure that your Napa Valley vacation is unforgettable. Whether you prefer the relaxed atmosphere of a hot spring resort, the luxury of a five-star hotel, or the adventure of a vintage train ride, Napa Valley has something for everyone.