The Best Places To Drink Wine In New York City
The bustling city of New York is well-known for offering a wide array of activities and areas of interest for tourists and locals alike. One of the most popular experiences in the Big Apple is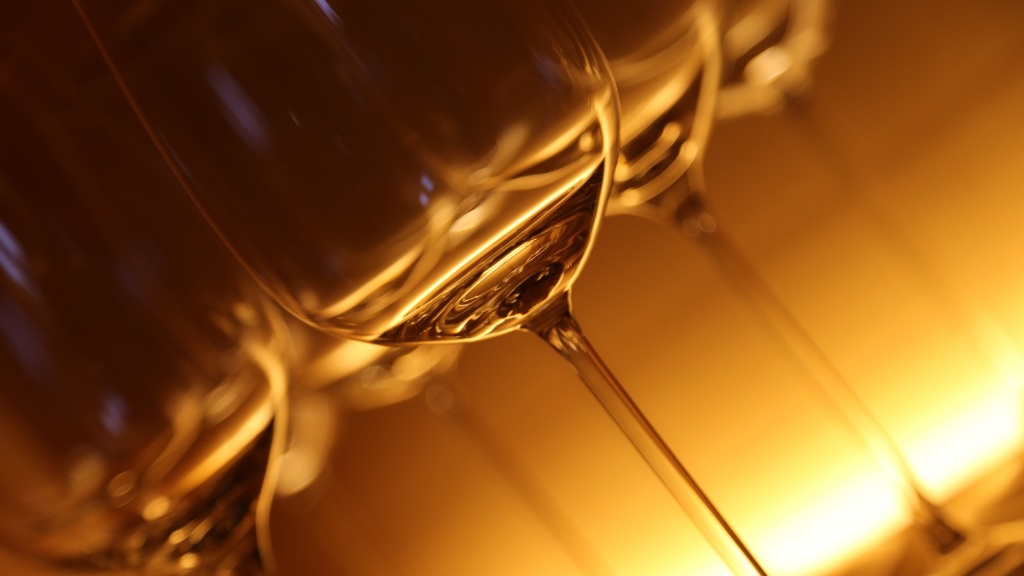 The bustling city of New York is well-known for offering a wide array of activities and areas of interest for tourists and locals alike. One of the most popular experiences in the Big Apple is wine tasting, and there is no shortage of exceptional bars and wineries throughout the city. The following outlines some of the best places in New York City to enjoy a glass of wine.
When it comes to wine bars, few places can compare to Ayza Wine & Chocolate Bar. Located in the heart of Midtown, Ayza features an extensive selection of wines from around the world, paired with delectable chocolates and an upbeat atmosphere. The knowledgeable and friendly staff offer recommendations based on individual preferences, ensuring a unique experience every time.
Another must-visit wine bar in New York City is Casellula. This cozy Hell\'s Kitchen spot serves a variety of artisanal cheeses alongside their impressive wine list. The intimate atmosphere and expert staff make it an ideal spot for a date or a night out with friends.
For those looking for a unique vineyard experience in New York City, Rooftop Reds is sure to impress. This urban rooftop vineyard located in Brooklyn produces delicious wine straight from the heart of the city. Visitors can enjoy a tasting with stunning views of the Manhattan skyline.
One of the best ways to experience a variety of wines in New York City is by attending a wine tasting event. City Winery hosts regular tastings and events, featuring unique wine pairings and live music. Their expansive wine list includes selections from over 20 different countries, guaranteeing an unforgettable experience.
The Brooklyn Winery is another great option for those hoping to attend a wine tasting in the city. The spacious and industrial-chic venue hosts a range of events, from casual tastings to more formal wine dinners. With a focus on local and sustainable winemaking practices, visitors can enjoy exceptional wines while supporting ethical production methods.
Those hoping to bring home a unique bottle of wine from their trip to New York City should check out Astor Wines & Spirits. This iconic wine store offers an unmatched selection of wines from around the world, all at affordable prices. The knowledgeable and approachable staff never fail to deliver excellent recommendations to customers.
Conclusion
New York City offers a wealth of fantastic options for wine enthusiasts. From cozy bars to rooftop vineyards, there is something for everyone to enjoy. Whether you\'re hoping to expand your palate or simply enjoy a glass of something delicious, the options in New York City are sure to impress.
Expert Perspectives
\"New York City has become increasingly diverse in terms of its wine scene. Consumers are more interested in learning about wines from all over the world and exploring new wine regions, and this has created a demand for more wine bars and tasting events. The city is home to some incredible winemakers and retailers, which makes it a hub for those hoping to experience something truly unique.\" – Christina Turley, Turley Wine Cellars.
\"Casellula is one of my go-to spots in the city for wine and cheese. The staff are incredibly knowledgeable and always willing to offer suggestions for perfect pairings, and the atmosphere is cozy and inviting. I never leave disappointed.\" – Sarah Gim, The Huffington Post.
The Future of Wine in New York City
The wine scene in New York City shows no signs of slowing down any time soon. As consumers become increasingly interested in sustainable and ethical winemaking practices, many New York City wineries are embracing these values and producing exceptional wines in the process. Additionally, technology is allowing for even more inventive ways to experience wine in the city, with virtual tastings and wine delivery services on the rise.
Challenging Times for New York City Wineries
The COVID-19 pandemic has been particularly challenging for New York City wineries. With social distancing measures in place and many events cancelled, businesses have had to adapt in order to survive. Some are offering virtual tasting experiences, while others have shifted their focus to online sales. Despite these challenges, however, many wineries in the city have remained resilient and optimistic about the future.
The Importance of Supporting Local Wineries
While there are certainly many established and well-known wineries to choose from in New York City, it\'s important to remember the value of supporting local and emerging wineries. These smaller businesses often offer unique and innovative products, and can benefit greatly from the support of their communities. By choosing to purchase from local wineries, consumers can help ensure the longevity of the wine scene in New York City.
Final Thoughts
Whether you\'re a seasoned wine enthusiast or simply looking for a new experience, New York City offers numerous options for exploring the world of wine. From cozy bars to rooftop vineyards, the possibilities are endless. By supporting both established and emerging wineries, consumers can help ensure the continued success of the wine scene in this vibrant and dynamic city.