The Best Vineyards In Napa Valley
[vc_row][vc_column][vc_column_text] Napa Valley is a renowned destination known for its vineyards and wineries worldwide, attracting travelers far and wide to savor its finest wines. In this article, we delve into some of the best vineyards in Napa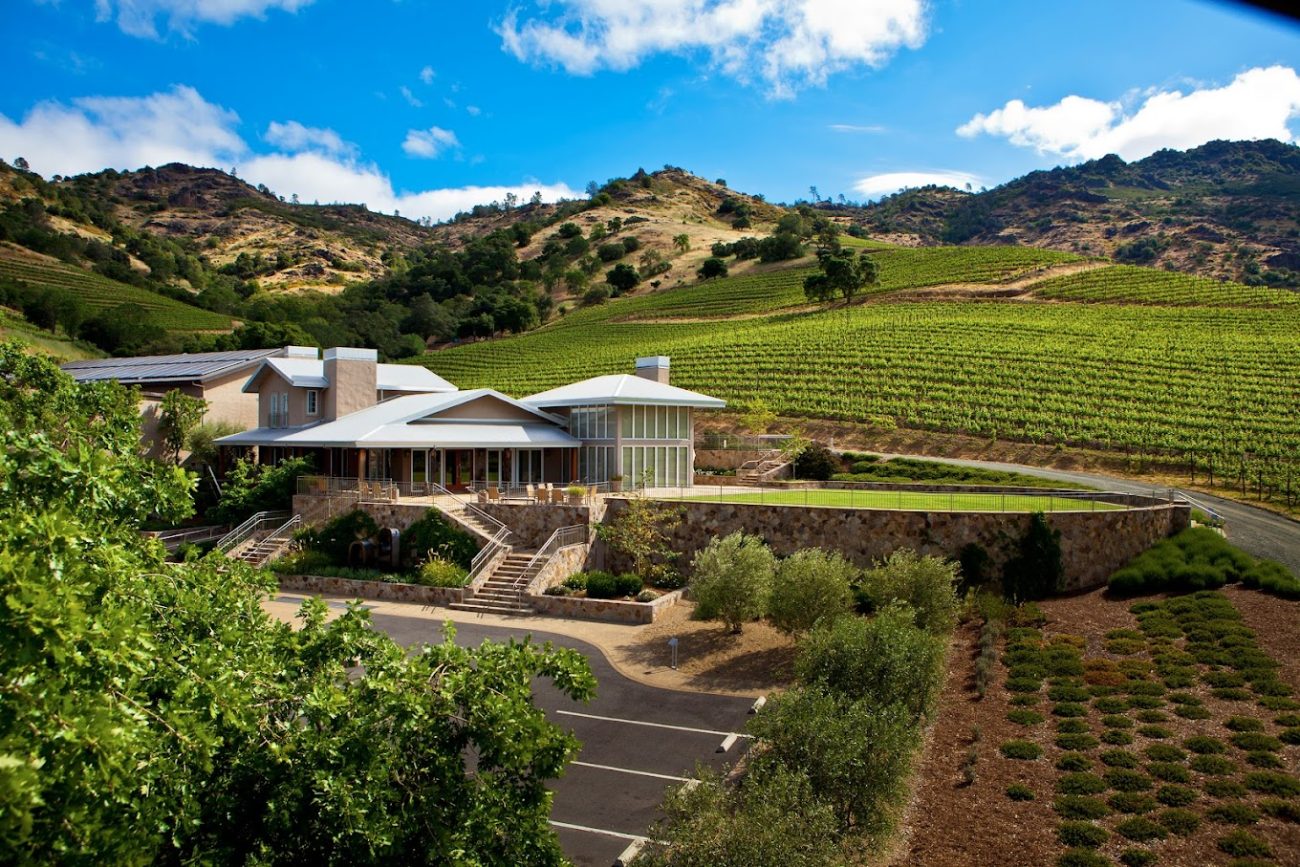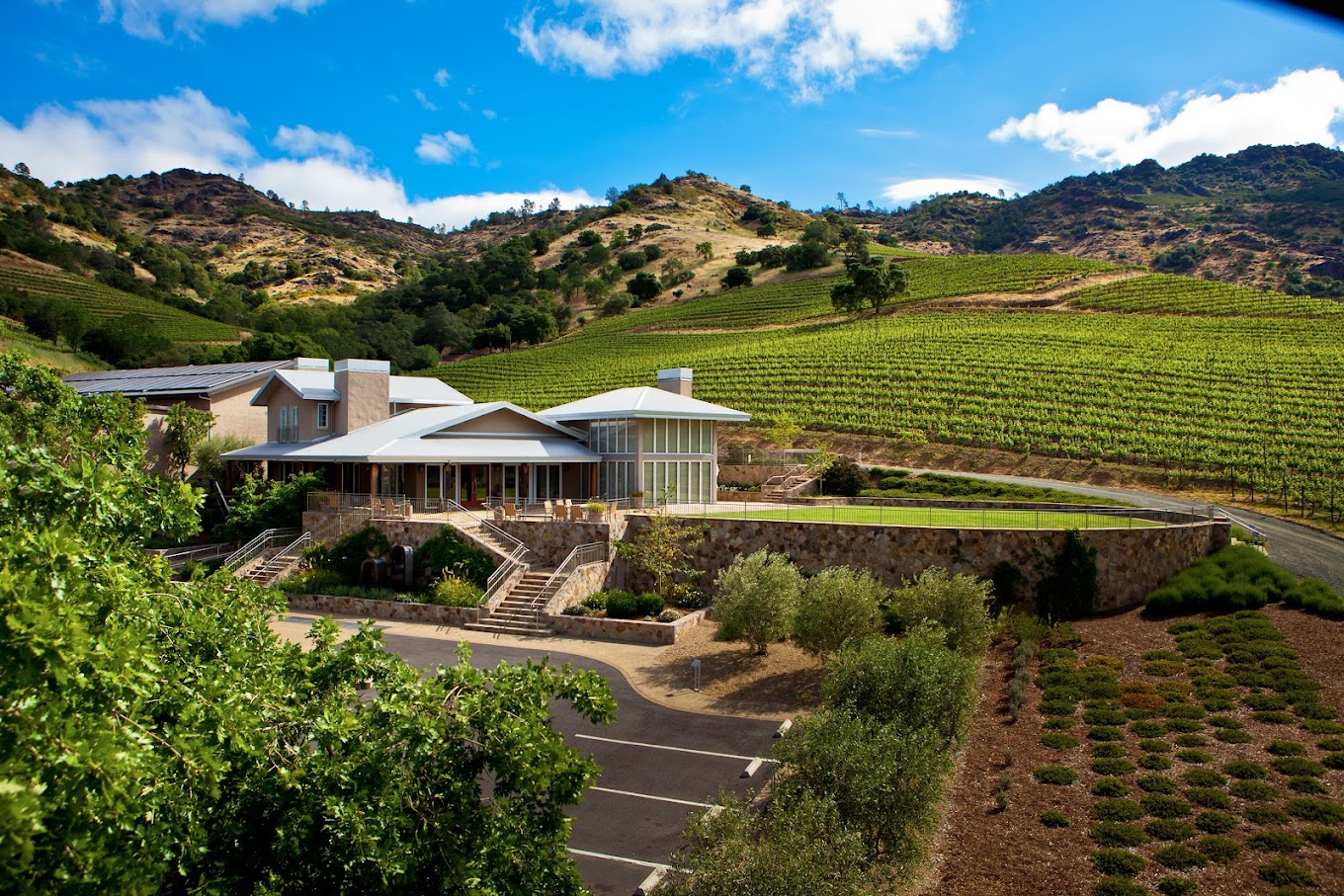 Napa Valley is a renowned destination known for its vineyards and wineries worldwide, attracting travelers far and wide to savor its finest wines.
In this article, we delve into some of the best vineyards in Napa Valley, the wines they produce and what makes them unique.
1. Chateau Montelena Winery
Chateau Montelena is a renowned winery in Calistoga, Napa Valley. Established in 1882, the winery is known for producing some of the finest wines in the world, including their signature Chardonnay and Cabernet Sauvignon.
The winery's tasting room is housed in a beautiful stone castle with stunning gardens and a serene Chinese garden. Visitors can take a guided tour of the winery and the cellars, and taste the wines in the elegant tasting room. The winery also hosts events such as weddings and corporate events.
Chateau Montelena's vineyards cover over 100 acres and are located on the slopes of Mount Saint Helena. The winery produces a range of wines, including Chardonnay, Cabernet Sauvignon, Zinfandel, and Riesling. All of the grapes are hand-harvested and hand-sorted to ensure only the best grapes are used in the wines.
In 1976, Montelena made history by beating some of the most highly regarded French wines in a blind tasting at the famous Judgment of Paris. This competition was a turning point in the wine industry and helped establish Napa Valley as a world-known wine-making region. Montelena's victory at the Judgment of Paris was a significant milestone in the history of American winemaking. It marked the first time a Napa winery had taken on top French wineries and won. Montelena's Chardonnay was recognized as a first-rate wine symbol of American ingenuity and excellence.
The estate's commitment to quality and innovation has continued to this day. Montelena's vineyards are meticulously maintained, and their wines are crafted with precision and care. Each bottle of Montelena wine tells a story of a family-owned winery that has devoted over a century to the art of winemaking.
In conclusion, Montelena Estate is an iconic winery with a rich history and a dedication to producing exceptional wines.  If you are a wine enthusiast or planning to visit Napa Valley, Chateau Montelena is a must-visit winery. The winery offers a unique blend of history, culture, and wine that is sure to impress any visitor.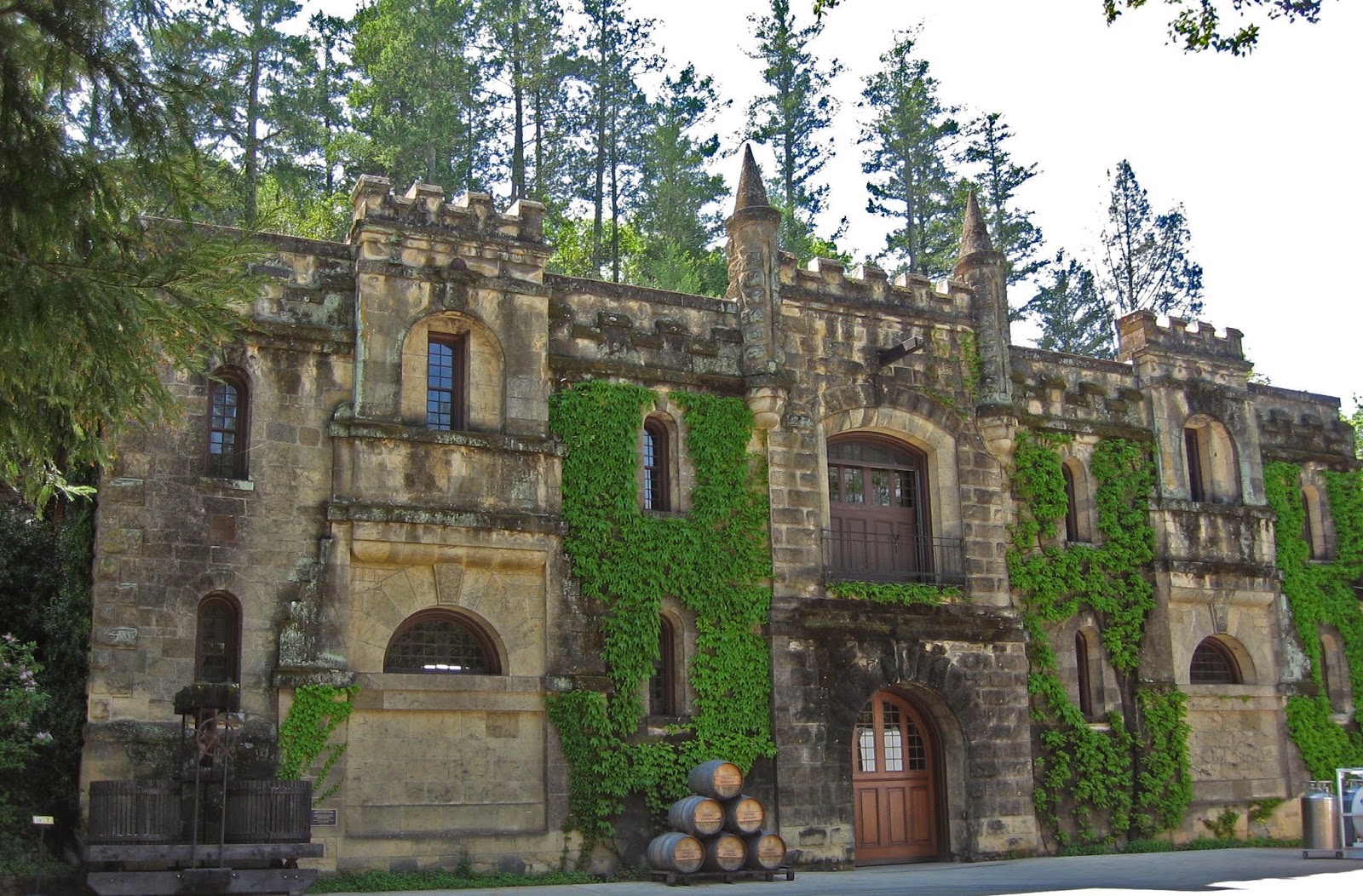 2. Opus One Winery
When it comes to wine, Opus One Winery is a name that commands respect and admiration. Established in 1979 by the collaboration of two great wine-making families, Robert Mondavi of Napa Valley and Baron Philippe de Rothschild of Château Mouton Rothschild in Bordeaux, France, Opus One has become one of the most exclusive and expensive wines in Napa Valley.
The winery is situated in Oakville, California, in the heart of the Napa Valley, where the estate vineyards are located. Over the years, Opus One Winery has gained a reputation for producing high-quality wines that have received many accolades and awards. These wines are made from the grapes grown in their own vineyards, and the blend is carefully crafted to create a Bordeaux-style blend that rivals the best wines in the world.
Opus One Winery allows visitors to book a tour and tasting experience. The tour includes a guided winery tour, a tasting of Opus One wines, and a cheese and charcuterie pairing. The winery also offers private or customized experiences for groups.
In conclusion, Opus One Winery is an iconic name in the world of wine, producing some of the most exclusive and expensive wines in Napa Valley. Their unique blend of Cabernet Sauvignon and other red grapes and careful aging produces wines with a distinctive smooth texture and long-lasting finish. A visit to Opus One Winery is a must for anyone who appreciates the art of winemaking and wants to experience some of the finest wines in the world.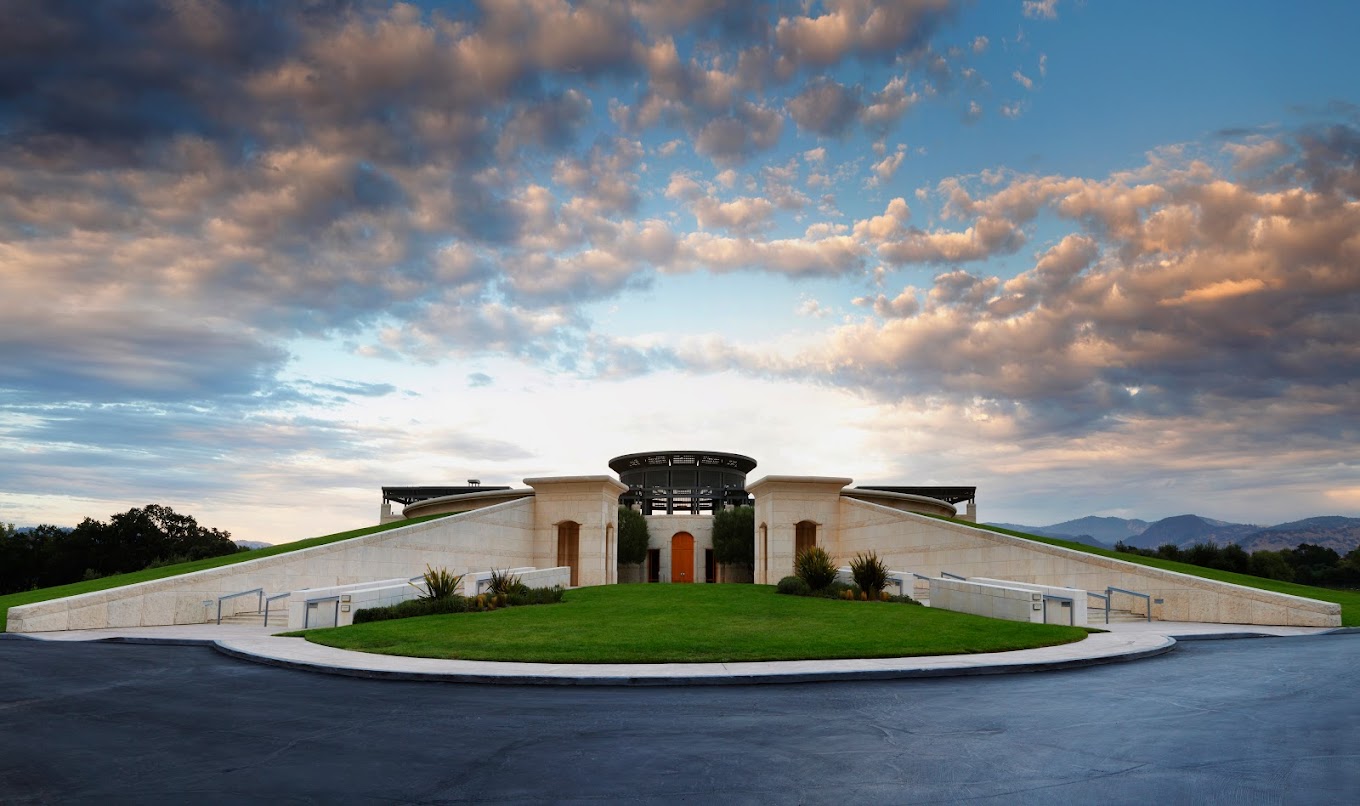 3. Shafer Vineyards
Shafer Vineyards, located in the Stags Leap District of Napa Valley, is a family-owned winery producing exceptional wines since its founding in 1978. John Shafer, the founder, established the vineyard with a vision of producing world-class wines, and his son Doug Shafer continues to maintain that standard today.
The winery is renowned for its balanced and opulent wines, including its signature Hillside Select Cabernet Sauvignon. Over the years, the winery has won numerous awards, cementing its position as one of the top producers in Napa Valley.
Shafer Vineyards offers a variety of wines, including Cabernet Sauvignon, Merlot, Chardonnay, and Syrah, among others. The winery also provides a collector's experience where guests can tour the vineyard and winery and taste wines unavailable to the general public.
The Hillside Select Cabernet Sauvignon is one of the winery's most sought-after wines. Made from grapes grown on the steep slopes of the vineyard, this wine is aged for 32 months in new French oak barrels, resulting in a complex and refined flavor profile.
Shafer Vineyards has been named one of the top 25 vineyards in the world by wine publication Wine & Spirits and "one of the world's greatest wineries" by wine critic Robert Parker, Jr. The winery's success is a testament to its unwavering commitment to quality and excellence.
In conclusion, Shafer Vineyards is a family-owned winery producing exceptional wines in Napa Valley's heart. Its commitment to quality and excellence has earned it a reputation as one of the world's top wineries, and its wines are enjoyed by collectors and wine enthusiasts worldwide.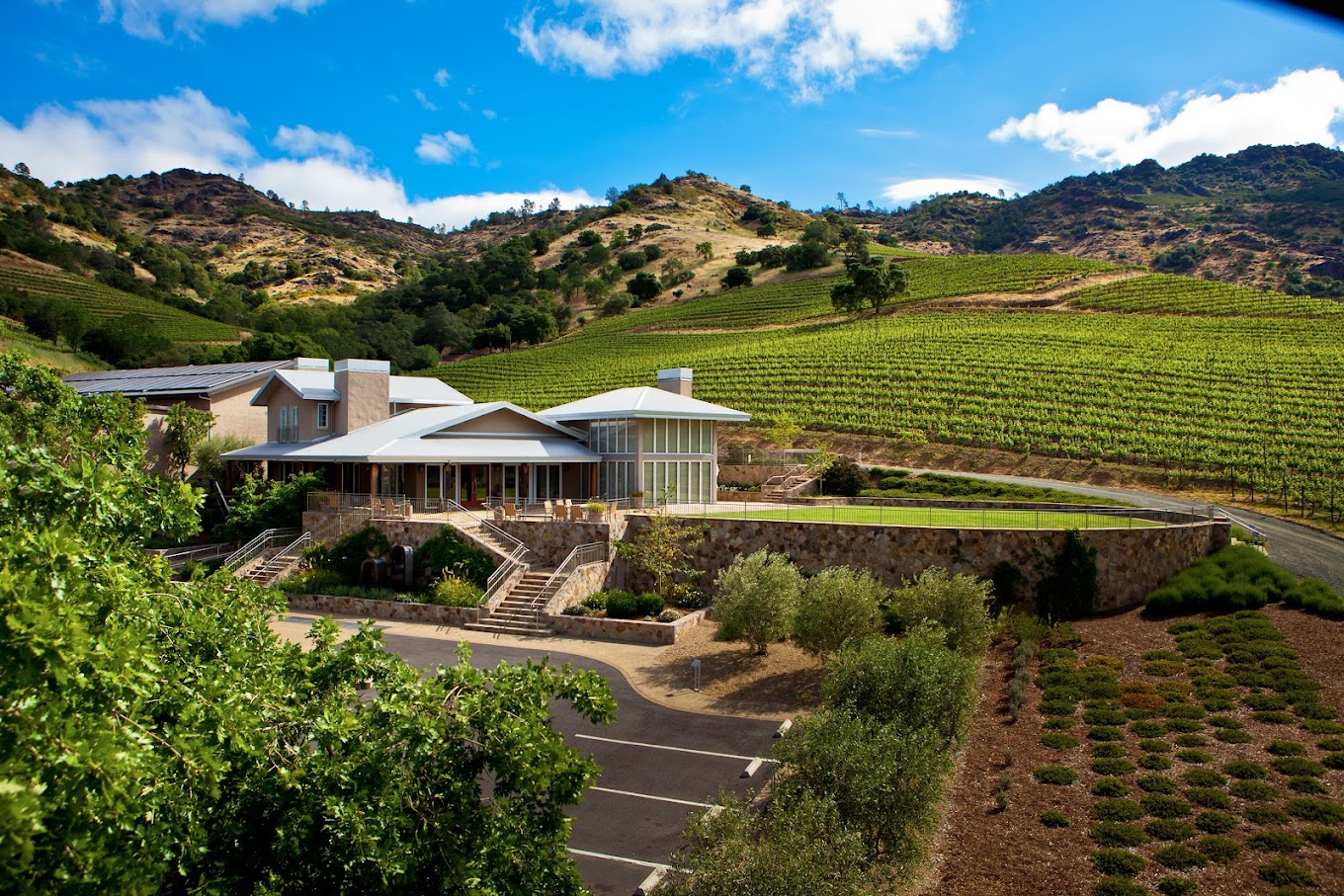 4. Cakebread Cellars
In the heart of Napa Valley lies Cakebread Cellars, a family-owned winery producing exceptional wines since 1973. What started as a small, 22-acre parcel of land has evolved into a 1600-acre estate, with 225 hectares of planted vines covering 13 different vineyards. The winery is known for its sustainably farmed vineyards, classic Napa Valley Cabernet Sauvignon, and Chardonnay and Sauvignon Blanc wines, distributed internationally.
Jack and Dolores Cakebread founded the winery and to this day, it remains family-owned and operated. Their sons, Bruce and Dennis Cakebread, are now at the helm. Seven Cakebread family members are involved in the day-to-day running of the winery, ensuring the same level of care and attention to detail that was present when the winery first started.
What sets Cakebread Cellars apart is their commitment to sustainable and organic winemaking. They were one of the first wineries to become certified sustainable in 2008 and are dedicated to reducing carbon emissions to protect the environment. Their focus on sustainable practices not only benefits the environment but it also results in high-quality wines that are well-balanced and complex.
Cakebread Cellars produces various wines, including Cabernet Sauvignon, Merlot, Pinot Noir, Chardonnay, and Sauvignon Blanc. Winemaker Stephanie Jacobs and President Bruce Cakebread fully use the winery's diverse vineyards, blending grapes from different sources, microclimates, and soils to bring complexity to their wines.
In addition to making wine, Cakebread Cellars also promotes a healthy lifestyle by advocating for locally grown foods. The winery has a famous organic garden kitchen where they grow their own produce and hold an annual seminar with top chefs, winemakers, farmers, and the media to discuss wine, food, and a healthy lifestyle.
Visitors to Cakebread Cellars can enjoy a range of experiences, including seated tastings, tours of the winery, and the wine club lounge. The winery's commitment to sustainability and quality makes it a must-visit for wine enthusiasts and anyone interested in supporting environmentally responsible practices.
In conclusion, Cakebread Cellars is a family-owned winery that produces high-quality wines using sustainable and organic practices. Their diverse vineyards and focus on blending grapes from different sources result in complex and well-balanced wines distributed internationally. Their commitment to promoting a healthy lifestyle and protecting the environment makes Cakebread Cellars a winery that should not be missed.
Stag's Leap Wine Cellars, a renowned first-growth Napa Valley winery in California's Stags Leap District, has produced exceptional wines since its establishment in 1970. Named after the legend of the stag that leaped across the area's landmark peaks to escape hunters, the winery's founding story is rooted in innovation and a relentless pursuit of quality.
The winery's founder, Warren Winiarski, purchased a 44-acre property, primarily a prune orchard, and replanted it with Cabernet Sauvignon and a bit of Merlot. The property was adjacent to Nathan Fay's vineyard, where Fay had planted Cabernet Sauvignon in 1961. Fay's vineyard was in what was considered too cold for Cabernet Sauvignon, but he proved the naysayers wrong. A Napa Valley winemaker, Winiarski recognized the region's potential and became the first to showcase its capabilities to the world.
In 1976, Stag's Leap Wine Cellars made history by winning the famous Judgment of Paris blind tasting. The winery's 1973 Stag's Leap Cabernet Sauvignon outshined some of Bordeaux's finest châteaux and catapulted Stag's Leap to international recognition and worldwide acclaim. The winery's signature style, described as "an iron fist in a velvet glove," is a testament to the skilled balance between ripeness and restraint, softness and structure, creating wines of exceptional balance and incredible aging potential.
In 1986, Winiarski purchased Nathan Fay's vineyard and renamed it in his honor. The vineyard's soil is a combination of fine Bale gravelly clay loam and volcanic alluvium, and it is mainly planted with Cabernet Sauvignon, with a small inclusion of Cabernet Franc. Fay Vineyard, along with Stag's Leaps other estate vineyard wine, which has mainly volcanic soils, are among the world's most highly prized and collectible Cabernet Sauvignons.
In 1996, Stag's Leap began excavating its wine caves, and the project was completed in 2000 with the entrance called The Arcade designed by renowned Spanish architect Javier Barba. The network of tunnels covers over 34 square feet, with the Round Room at its center, featuring a Foucault pendulum that marks the passing of time and the aging of wine.
In 2007, Stag's Leap Wine Cellars was acquired by Marchesi Antinori, a partnership between Winiarski, and Ste. Michelle Wine Estates, and Piero Antinori. The winery also sources grapes from select Napa Valley vineyards to express Stag's Leap's regional character and signature style – harmonious wines of classic beauty, complexity, and balance.
Stag's Leap Wine Cellars offers a range of tours and tastings, including guided tours of the historic vineyards, caves, and winery, followed by a sampling of their wines. Visitors can purchase bottles of their wines, including some exclusively sold at the winery, and enjoy a picnic on the winery grounds while taking in the beautiful scenery.
6.

Beaulieu Vineyard
Beaulieu Vineyard (BV) is a beloved winery in Rutherford, with a rich wine-making history dating back to its founding in 1900 by Georges de Latour and his wife, Fernande. The winery produces a range of wines. It is most celebrated for its Cabernet Sauvignon, made with handpicked grapes from premier estates in Rutherford, Carneros, and other Napa Valley appellations. BV's winemaking legacy remains strong to this day, and its Reserve wines are considered among the finest in Napa Valley.
BV's flagship wine, the Georges de Latour Private Reserve Cabernet Sauvignon, is one of the most highly regarded California Cabernets of all time. It is made with grapes from the finest vineyards in Napa Valley and aged in French oak barrels for two years, resulting in a complex and nuanced wine that exemplifies the best California winemaking. BV also produces other exceptional wines, including Chardonnay, Pinot Noir, Merlot, and Syrah.
The winery welcomes visitors to its beautifully appointed visitor center, offers tours and tastings, and opportunities to explore the estate's historic buildings and gardens.
Under the guidance of Winemaker Trevor Durling, BV continues to uphold the great tradition of finely crafted wines that has made it one of the most respected wineries in Napa Valley and the Rutherford AVA. Durling and his team are dedicated to crafting exceptional wines that reflect the unique terroir of Napa Valley and showcase the very best of California winemaking.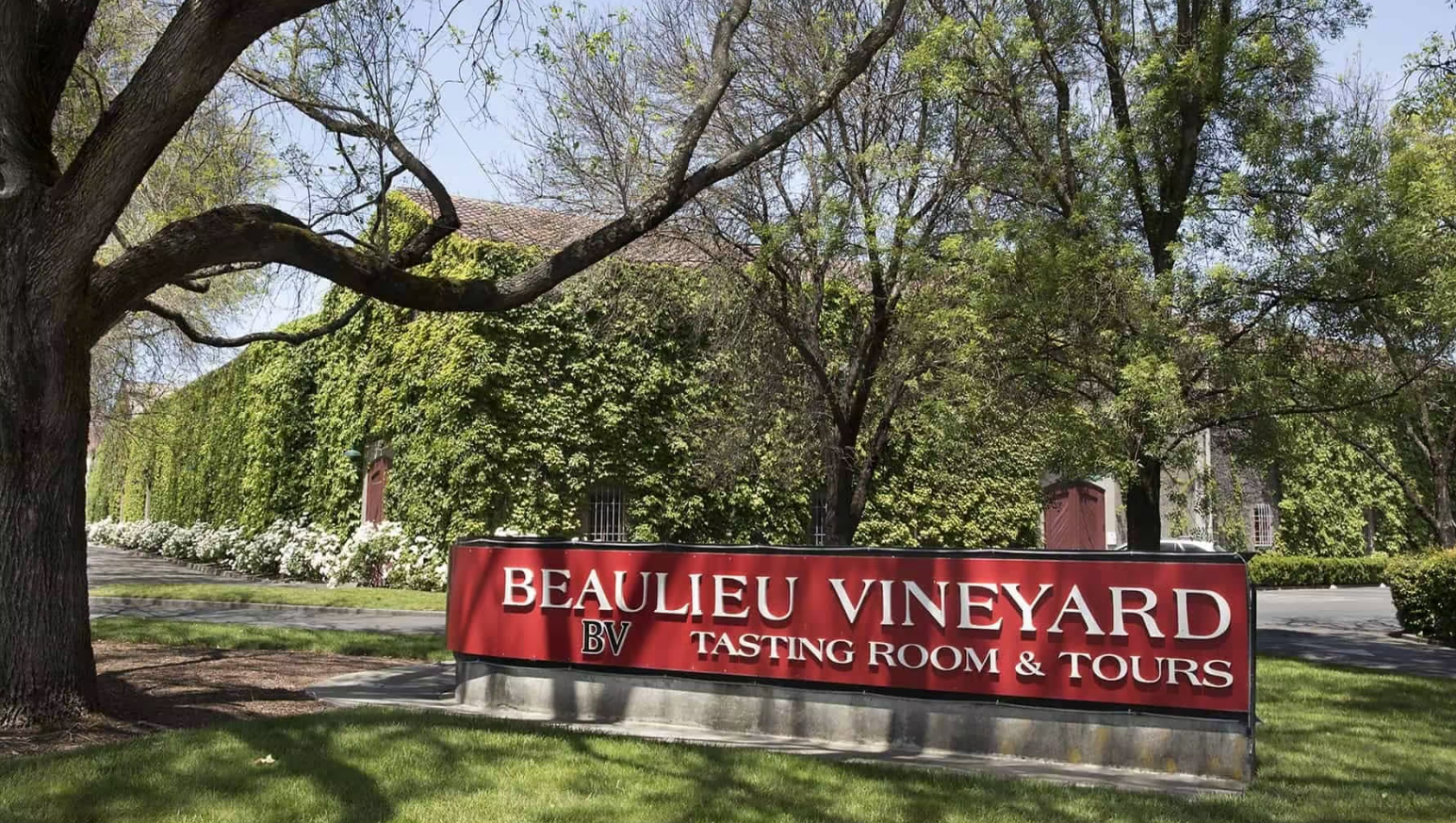 7. Dominus Estate
Dominus Estate is a prestigious winery in Yountville, within the Napa Valley AVA in California. The estate, owned by Christian Moueix, is famous for its Bordeaux-style blends. The former is a blend of Cabernet Sauvignon, Cabernet Franc, and Petit Verdot, while the latter is a blend of Cabernet Sauvignon, Petit Verdot, and Cabernet Franc. The first vintage of Dominus Estate was released in 1983, and it has since become a symbol of Napa Valley's winemaking excellence.
Swiss architects Jacques Herzog and Pierre de Meuron designed the winery at Dominus Estate. They designed the building to blend with the surrounding landscape, using rammed earth, reclaimed wood, and granite. The winery is an intriguing property, not only because of the quality of the terroir but also for its historical aspects and unique architecture.
Christian Moueix, a French winemaker born in Libourne, France, in 1945, owns and operates the estate. He first came to California from France in his 20s, studying viticulture and enology at UC Davis in the late 1960s. After meeting Napa Valley's early wine pioneers, he established Dominus Estate in 1983 on the site of the historic Napanook Vineyard. Moueix is also the owner of Château Pétrus in Bordeaux, France, and oversees other family-owned wineries, including Château La Fleur-Pétrus in France's well-known Pomerol region.
In conclusion, Dominus Estate is an exceptional winery with a rich history, breathtaking architecture, and a reputation for producing outstanding Bordeaux-style blends. Owned and operated by Christian Moueix, the estate is a testament to the art and science of winemaking and Napa Valley's viticultural excellence.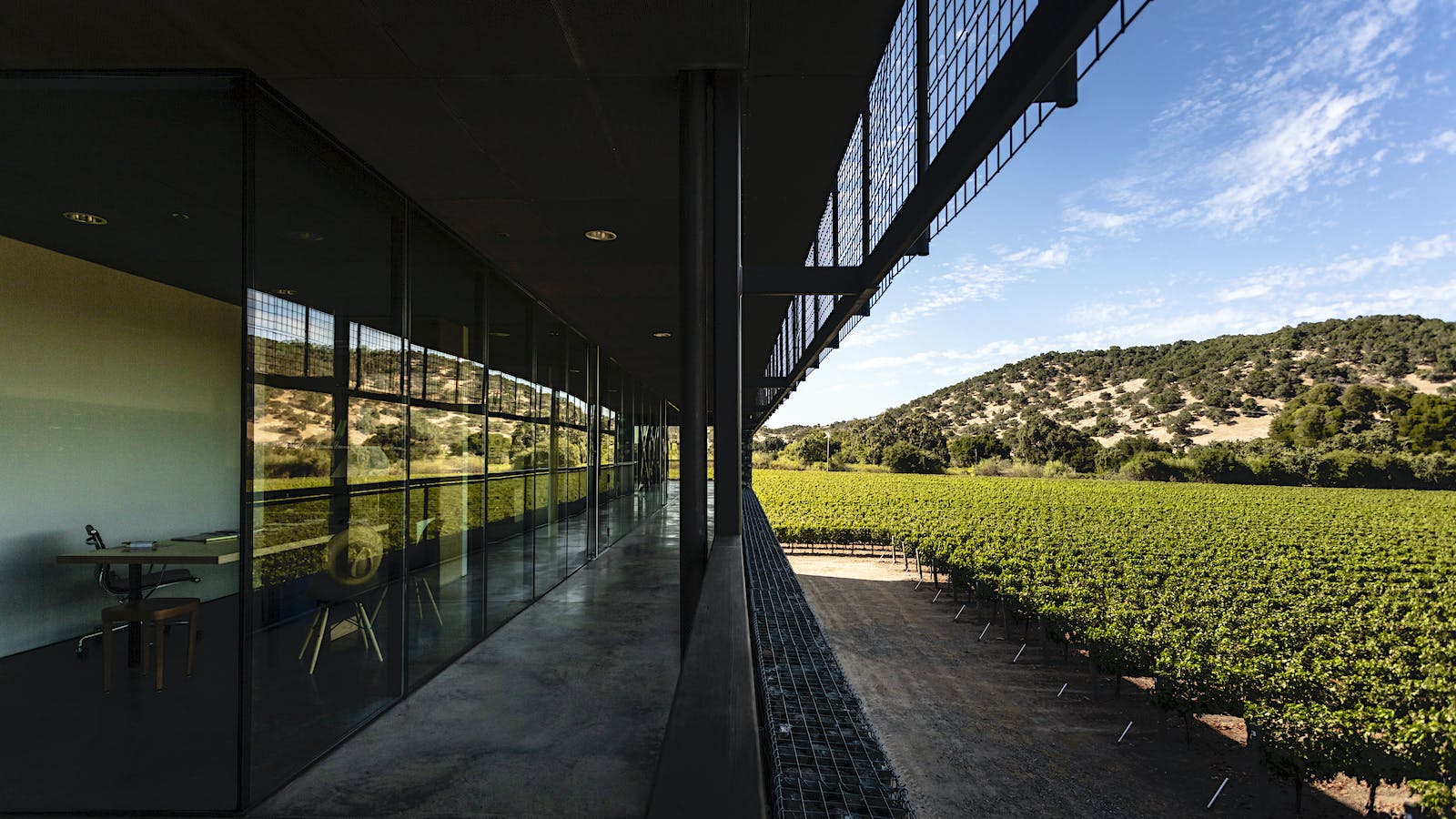 Conclusion
Napa Valley is the perfect place if you are looking for a wine destination that will leave you in awe. Napa Valley has become a popular destination for wine enthusiasts worldwide with its stunning views, serene atmosphere, and world-renowned wineries. Whether you are an avid wine lover or just starting your journey into the world of wine, Napa Valley offers something for everyone.
One of the things that sets Napa Valley apart is its famous wineries. Each winery has unique flavor and winemaking practices from Montelena to Shafer Vineyards. These wineries have gained recognition for their quality, consistency, and innovation in the wine industry. Their wines have won countless awards and are sought after by wine lovers worldwide.
However, the famous wineries are only the tip of the iceberg. There are hundreds of vineyards throughout Napa Valley, each with its unique features that make them stand out. These vineyards produce some of the best wines in the world, and a visit to Napa Valley wouldn't be complete without exploring some of them.
When planning your wine vacation in Napa Valley, include some of these world-renowned vineyards on your list. One of the things you will love about Napa Valley is the diversity of vineyards. Each vineyard has its story and unique features, from small family-owned vineyards to large commercial vineyards.
If you want an intimate wine-tasting experience, you may want to visit some of the smaller boutique vineyards. These vineyards often offer personalized tours and tastings, allowing you to connect with the winemakers and learn more about their craft. Some popular boutique vineyards in Napa Valley include Spottswoode Estate Vineyard & Winery, Stag's Leap Wine Cellars, and Silver Oak Cellars.
For a more extensive wine-tasting experience, you may want to visit some of the larger vineyards. These vineyards often have beautiful tasting rooms, restaurants, and other amenities, making them perfect for a full day or weekend. Some popular commercial vineyards in Napa Valley include Robert Mondavi Winery, Beringer Vineyards, and Chateau Montelena Winery.
In conclusion, Napa Valley is a wine lover's paradise. Whether you are a wine lover or just starting your journey, Napa Valley offers endless wineries and vineyards to explore. From small boutique vineyards to large commercial wineries, each vineyard has its story, unique features, and world-class wines that will leave you in awe. So pack your bags, grab a glass of wine, and head to Napa Valley for an unforgettable wine experience.