The Loire: Muscadet, Savennières, Saumur-Champigny, and More
Reading Time: [est_time] The Loire is the third-largest wine-producing region by volume in France. The river is over 1000 kilometers (600 miles) in length and there are over 50 appellations in the region. The variety of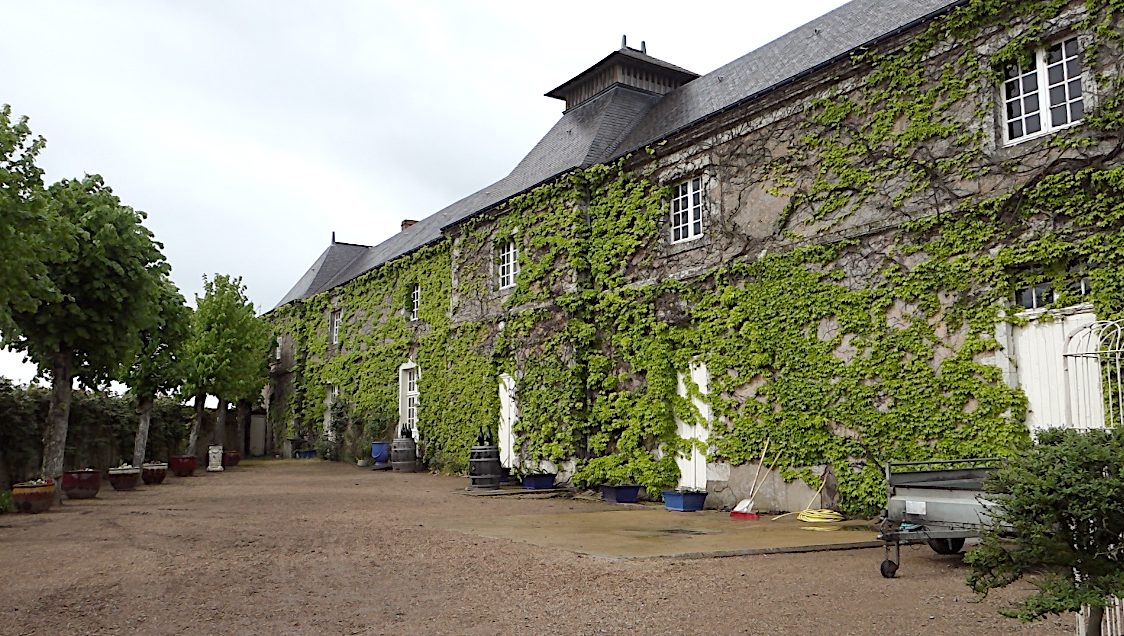 Reading Time: 4 minutes
The Loire is the third-largest wine-producing region by volume in France. The river is over 1000 kilometers (600 miles) in length and there are over 50 appellations in the region. The variety of wines produced here are staggering, everything from still to sparkling to sweet. It would take a lifetime to really understand the region and we attempted to do it in under a week.
Cru Muscadet
To improve the image and quality of Muscadet, a Cru system has been put into place. They are supposed to represent the finest wines produced around Nantes. There are currently ten Crus: Clisson, Gorges, Le Pallet, Goulaine, Château Thébaud, Mouzillon-Tillières, Monnières-Saint Fiacre, La Haye Fouassière, Vallet, and Champtoceaux.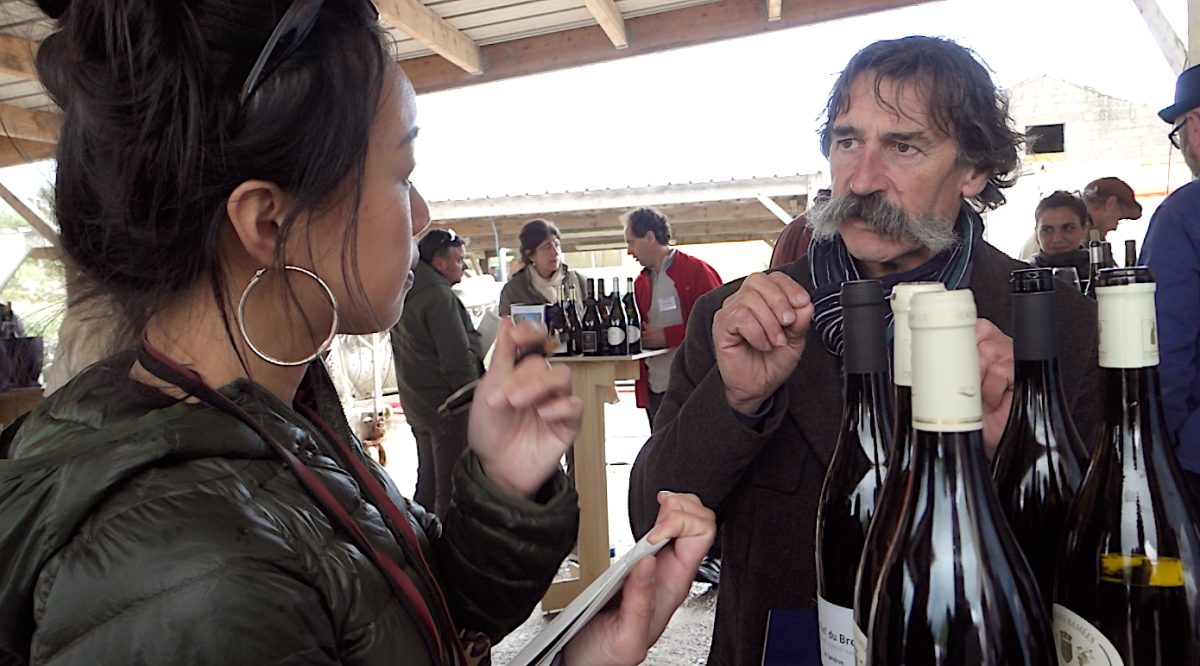 During one afternoon and evening with the producers of Cru Muscadet, we sampled all ten Crus side by side. While there are subtle differences in the Crus, the real power in these wines is the long lees contact and aging potential. There are several producers bottling wines after three to five years on the lees. This adds body and complexity to the neutrally flavored and highly acidic grape Melon de Bourgogne. We also tasted a number of vintage Muscadet wines going back to the 1970s, which showed very little signs of age. Some of these wines could pass for a high-end Chablis. Better yet, a lot of these wines Muscadet Sur Lie and Cru Muscadet can be had at low prices.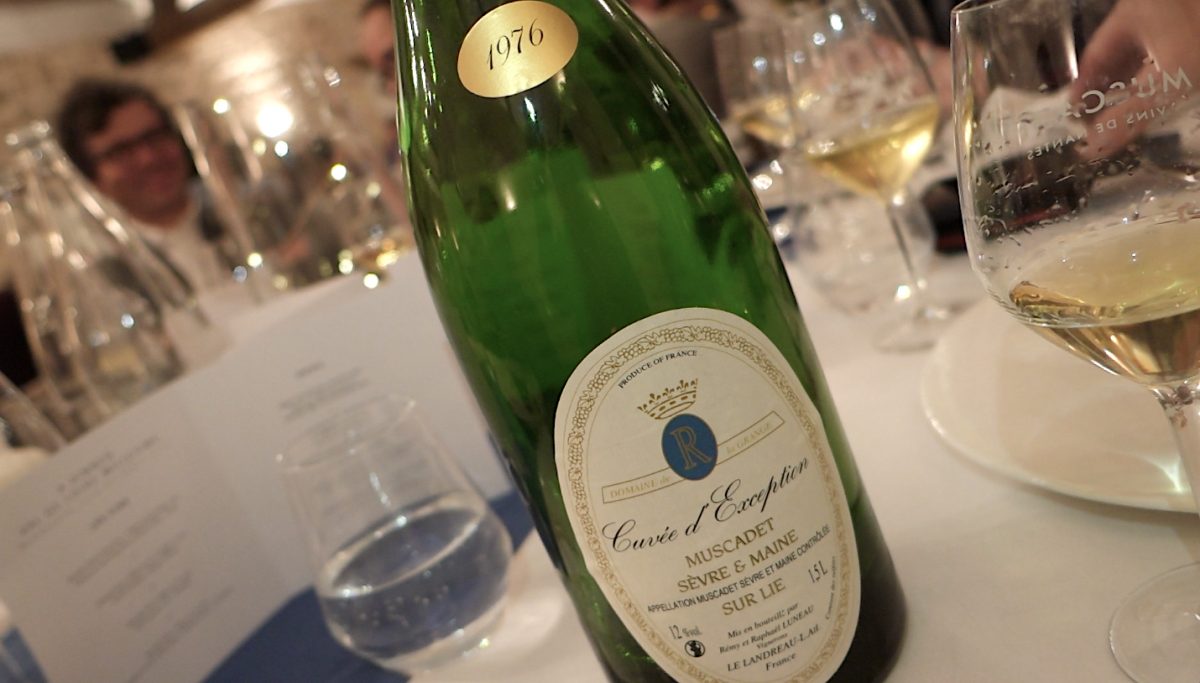 Savennières
Chenin Blanc is one of the world's great yet unheralded grapes. It can flourish as many different styles of wine. One of the great areas for Chenin Blanc is the Savennières AOC.
The Savennières AOC is located near the city of Angers. It's a small appellation that produces less than 500,000 bottles per year from 30 producers (according to the Loire Valley Wines website). We spent one afternoon at the famous estate Coulée de Serrant owned by Nicolas Joly and tasted through a wide range of Savennières wines.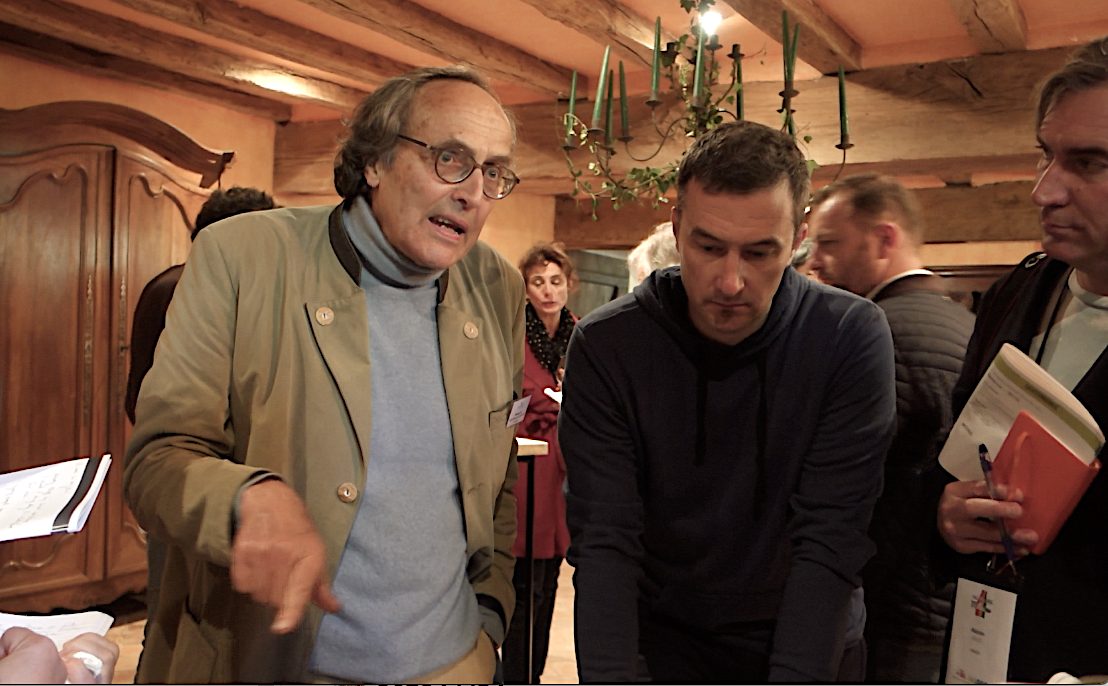 In general, these are barrel fermented whites made from Chenin Blanc. The wines have intense mineral notes with high acidity and ripe peach flavors. They are complex and thought-provoking wines. While many people chase White Burgundy, Savennières can be a great alternative. These are wines that Charine and I plan to seek out in the future.
Saumur-Champigny
Cabernet Franc is one of the blending grapes used in Bordeaux but its spiritual home may be the Loire Valley. In the regions of Chinon, Bourgueil, Saumur-Champigny, and many others, the grape stands alone in varietal wines. The wines of Chinon and Bourgueil may be a tad bigger bodied but Charine has long appreciated the perfume and floral notes from Saumur-Champigny.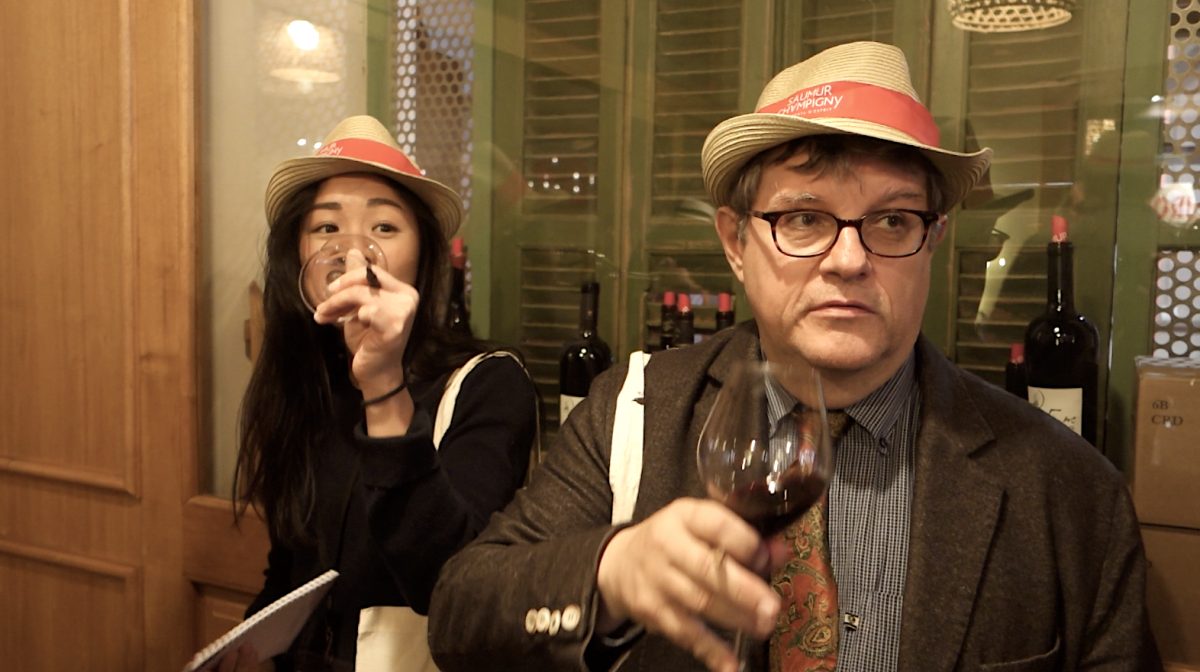 We spent one evening with the producers of Saumur-Champigny and tasted through dozens of wines, everything from fresh to barrel matured Cabernet Franc. While there were stunning aged examples, we found the fresh wines of Saumur-Champigny to be surprisingly enjoyable. The fresh vintages are aged in stainless steel for a few months after fermentation before being bottled. They offer attractive black olive, cherry, and violet notes with mouthwatering acidity. The reds from Saumur-Champigny are medium-bodied and food-friendly. They are easy to drink and again, can be found at fair prices (a theme in the Loire).
Exotic Wine Travel's Picks:
You can find out more about our scoring system on the WINE RATING page.
Muscadet
Gaec Luneau Michel & Fils, 'Tradition Stanislas' Mouzillon-Tillières 2010
Find or buy on Wine-Searcher.
The Gaec Luneau Michel & Fils Tradition Stanislas is an impressive Cru Muscadet. Notes of lime, lemon, white peach, and salty notes. The wine has multiple layers of texture. It's round on the palate at first and finishes with a gritty, acidic finish. Score: 92/100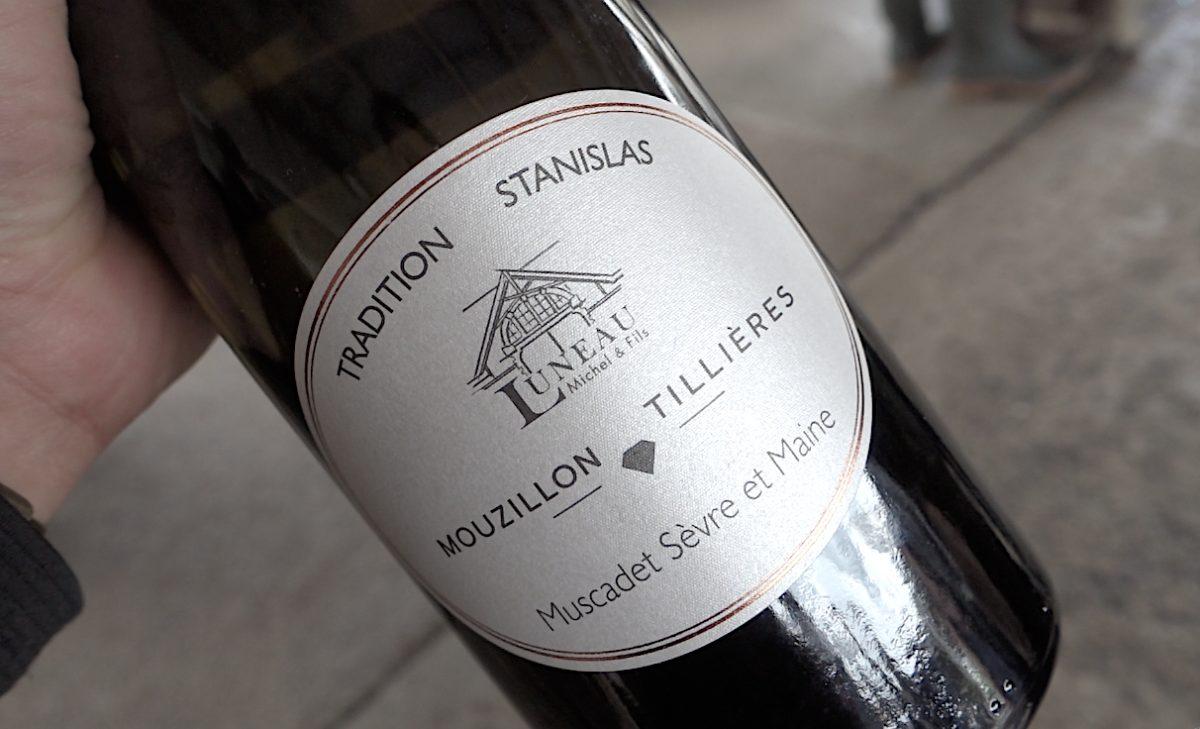 Domaine du Moulin Camus, Vallet 2012
The Domaine du Moulin Camus is a from the Vallet Cru. Its shows dried yellow fruit with almonds and lemon peel. It's a round wine and shows lots of nuttiness on the finish. Medium level of acidity for the Melon grape. The wine spends 30 months on the lees. Score: 91/100
Savennières
Domaine aux Moines, Savennières la Roche aux Moines 2016
Find or buy on Wine-Searcher.
The Domaine aux Moines Savennières la Roche aux Moines is aged in the barrel for 13 months. This is a stellar white wine with notes of lemon, oak, yellow peach, and flint. It has intense fruit on the mid-palate and lots of texture. There is a long and spicy finish that leaves you wanting glass after glass of this wine. Score: 93/100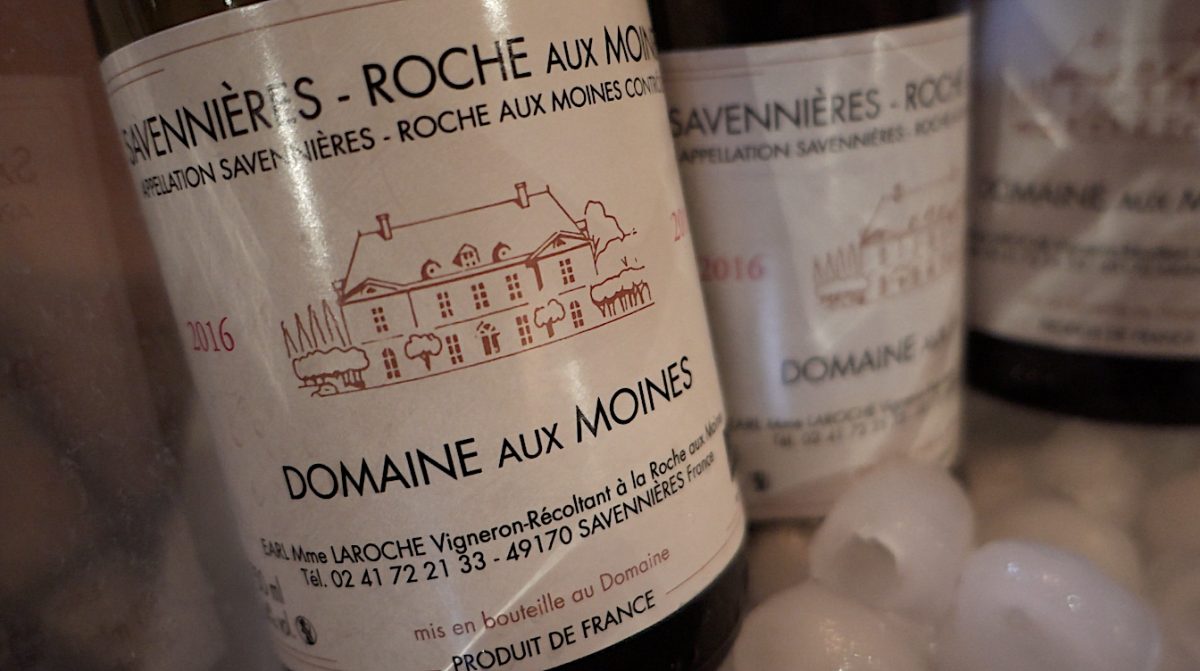 Vignobles de la Coulée de Serrant, Clos de la Coulée de Serrant 2007
Find or buy on Wine-Searcher.
This wine is a masterpiece. The Coulée de Serrant is a one property AOC-like Romanée-Conti in Burgundy. This beauty from Nicolas Joly is nutty with notes of caramel, tangerine peel, dried apricots, and lemony acidity. Round and long with a perfect balance of age, oxidation, and freshness. This is a wine to experience, not to drink. Score: 95/100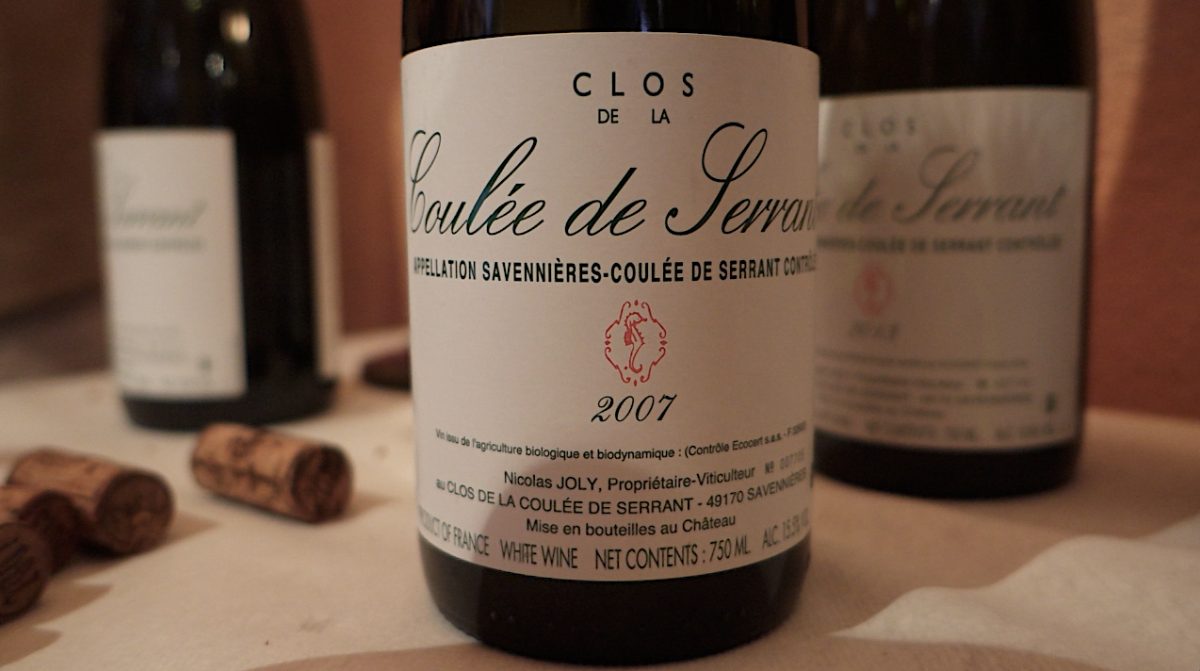 Saumur-Champigny
Domaine Ratron – Clos des Cordeliers, Cuvée Tradition Saumur-Champigny 2017
Find or buy on Wine-Searcher.
The Domaine Ratron – Clos des Cordeliers Cuvée Tradition Saumur-Champigny is a fresh red aged in stainless steel. There are notes of red cherry, earth, and fall leaves. It's medium bodied with an acidic backbone and a long finish. It's tart and Tuscan like on the finish. Score: 90/100
La Source du Ruault, Le Clos de la Côte Saumur-Champigny 2010
The La Source du Ruault Le Close de la Côte 201 was the finest example of Saumur-Champigny we had during our time in the Loire. It is a barrel-aged & developed wine with notes of black olive, cherry, pepper, and capsicum. It is full-bodied, yet elegant, with a subtle chocolate note that accompanies the fruit. Long finish with developed tannins wraps up the finish. Score: 92/100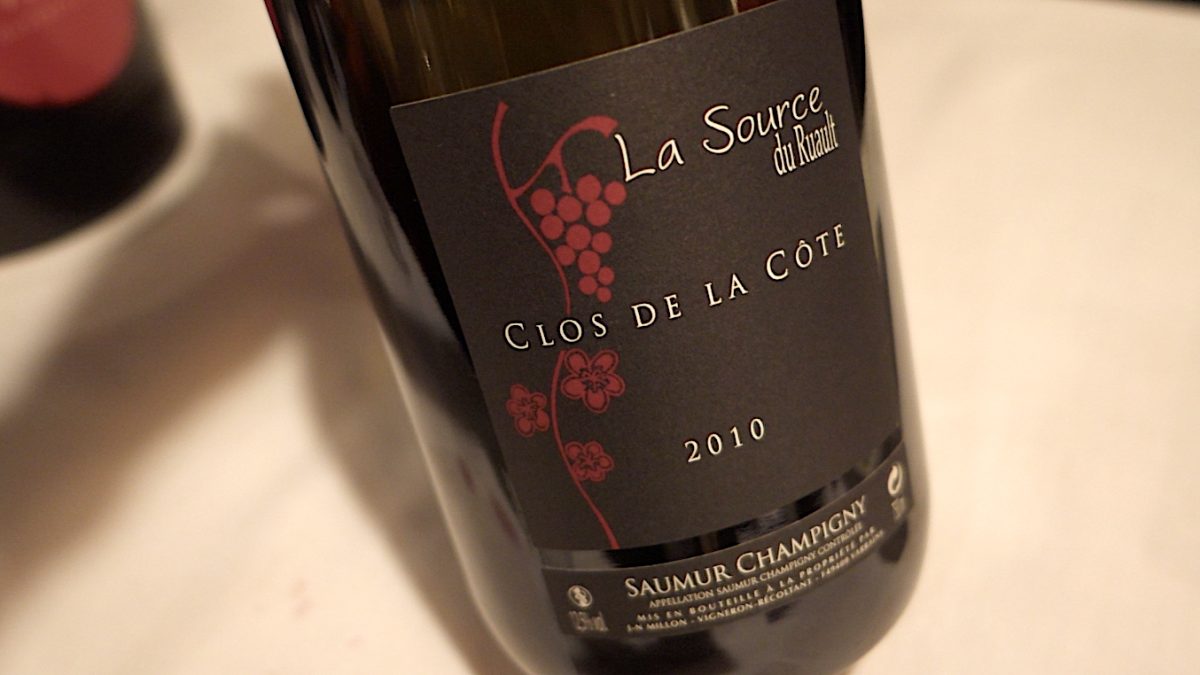 Côt & Cremant de Loire
La Grange Tiphaine, Côt Vieilles Vignes Touraine-Amboise 2016
Find or buy on Wine-Searcher.
This wine is made from 100% Côt (aka Malbec) and is biodynamically farmed. The La Grange Tiphaine Côte Vielles Vignes Touraine-Amboise 2016 is full of fresh violets, perfume, and blueberry with grape flavors. It's full in body with intense fruit on the finish. This wine is highly structured and worth cellaring. This half of the cuvée is aged in concrete eggs and the other half in barriques. It's made from vines over 100 years in age. Score: 90/100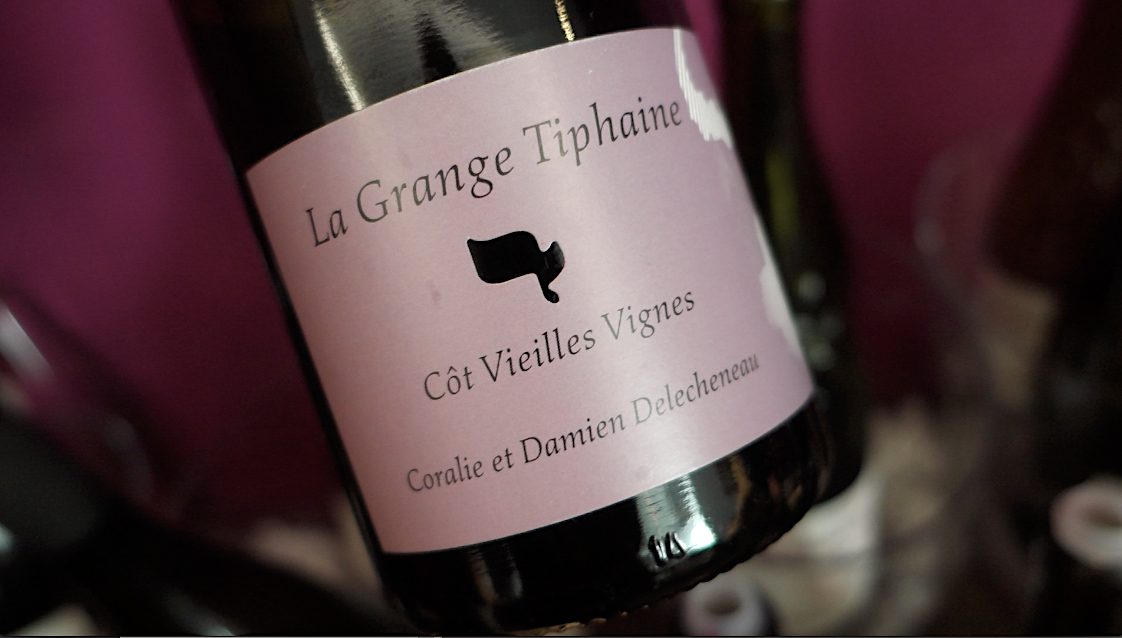 Domaine Pierre Chauvin, Cremant de Loire 2016
Find or buy on Wine-Searcher.
Sparkling wine is a big part of the production in the Loire and this is a fine example. The Domaine Pierre Chauvin Cremant de Loire has notes of crisp white pear, white peach, and a touch of unripe pineapple. The palate tastes more tropical fruit than the nose. A fine bead of creamy bubbles and fantastic acidity. The autolytic notes aren't high but the finish is long. Spends 18 months on the lees. Score: 91/100
---
Loire Valley Wines provided our transportation and accommodation for the trip. The opinions expressed in this article are unsolicited and have not been paid for in any way by governmental bodies, enterprises, or individuals. We do not sell editorial content as that would destroy the legitimacy of our reviews and the trust between Exotic Wine Travel and its readers. On occasion, we extend the option of purchasing the wines we review or/and the products we spotlight. Some of these product links are set up through affiliate programs, which means Exotic Wine Travel gets referral credits if you choose to purchase these items via the links we provide.