The Original Zinfandel from Croatia
Reading Time: [est_time] Zinfandel is originally from Croatia and it is known locally as Crljenak Kaštelanski (pronounce Tserl-yee-ehnak Kashh-tell-ann-skee) and Tribidrag (pronounce Trih-bee-drahg). It is also the parent of Croatia's flagship red grape, Plavac Mali. Some people in the USA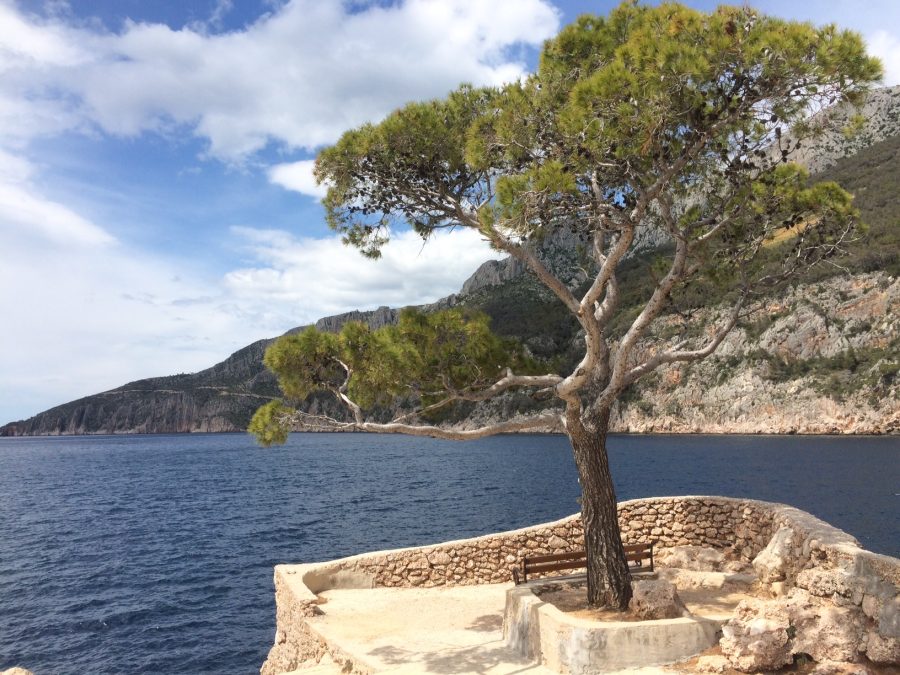 Reading Time: 2 minutes
Zinfandel is originally from Croatia and it is known locally as Crljenak Kaštelanski (pronounce Tserl-yee-ehnak Kashh-tell-ann-skee) and Tribidrag (pronounce Trih-bee-drahg). It is also the parent of Croatia's flagship red grape, Plavac Mali.
Some people in the USA may be familiar with Zlatan Otok as about five years ago, Gary Vaynerchuk tasted a Zlatan Otok Plavac Mali Barrique on his show and scored it 93+ points. Based on the current portfolio and vintages we've tasted, we'd be inclined to say that Zlatan Otok is an all-round producer; all its wines are impressive with a few outstanding bottlings. The Zlatan Otok cellar is located in the south of Hvar Island, Dalmatia, Croatia, with a tranquil view of a marina—as shown in the featured image. Unfortunately, the founder of the winery died two weeks before our visit to his cellar.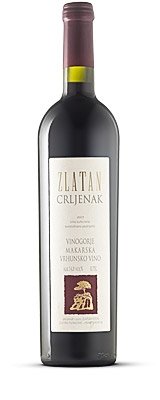 Zlatan Otok Crljenak 2010
Back Story: Funded by Mike Grgich of Judgement of Paris fame and led by Grape Geneticist Carole Meredith, a research on the origin of Zinfandel came to fruition in 2001: it confirmed that Zinfandel and Primitivo originated from Croatia. At the point of discovery, the "original Zinfandel" was near extinction; there were only nine vines left on a vineyard somewhere off the coast of Split. Since the discovery in 2001, more producers in Croatia have been planting this grape and making varietal wines and blends from it.
Technical Notes: From Vinogorje Makarska (vineyard) in Dalmatia, Croatia. 14.5% alcohol. 18 months in barrique.
Tasting Notes: Dark garnet with some clarity. Alluring overtone on the nose; something between sweet amber and musky perfume. The flavors of cherry, blackberry, Mediterranean herb, and pepper are carried by vibrant acidity. A wonderfully structured and juicy wine that finishes with slightly coarse and sweet tannins. It's a fruit-forward wine but doesn't cross the line into being jammy. What I love most is its precise structure and trigonal fruit attack: narrow and shy on the front palate, wide and expressive on the end palate. This Crljenak Kaštelanski has a lighter body than a typical Californian Zinfandel.
Conclusion: A wine with high drinkability and great QPR. 
Buy Crljenak Kaštelanski/Tribidrag&Yinfandel wines at wineandmore.com
Our visitor-friendly wine travel guidebook to Croatia is available on Amazon now! Check out Cracking Croatian Wine: A Visitor-Friendly Guide for more information.
The finest selection of
Croatian wines
available at:

Shipping is available EU-wide and to the UK.
************
    Do you want to try Croatian wines?    
If you're looking to savor the exquisite flavor of Croatian wines, look no further than wineandmore.com. With an abundance of options from different winemakers, it's easy to find exactly what your palate desires. Not sure which bottle is best for you? Try out one of their curated wine cases and discover the perfect vintage for any occasion!
************
Want to learn more about wine?
Are you ready to discover the wonderful world of wines? Come join us at wineandmore.com and let's explore the incredible selection of delicious wines together! We can't wait to share our passion for wine with you!
---
You May Also Enjoy
Zinfandel by Jancis Robinson
Extending Zinfandel's California Legacy by A Ridge Blog
Understanding Croatian Wine with Cliff Rames
Croatian Wine by Grgic and the Origins of Zinfandel
Please note that the opinions expressed in this article are unsolicited and have not been paid for in any way by governmental bodies, enterprises, or individuals. We do not sell editorial content as that would destroy the legitimacy of our reviews and the trust between Exotic Wine Travel and its readers. On occasion, we extend the option of purchasing the wines we review or/and the products we spotlight. Some of these product links are set up through affiliate programs, which means Exotic Wine Travel gets referral credits if you choose to purchase these items via the links we provide.