Galicia and the Other Spanish Wines
Reading Time: [est_time] You have three seconds to answer this question: Which country has the largest area of vineyards planted? Do you have the answer? Most people equate France with wine, and since France is a relatively good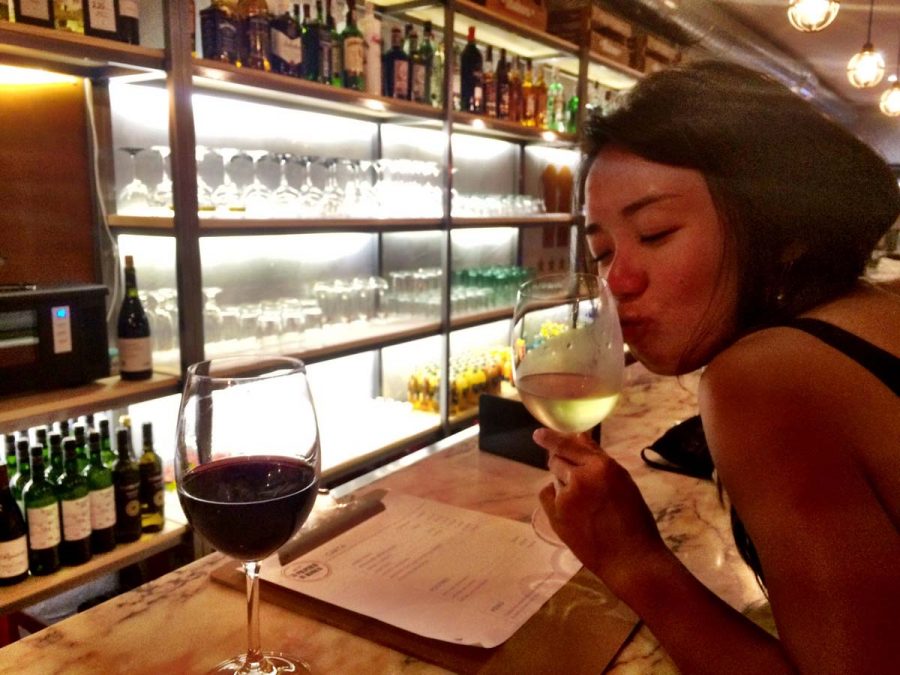 Reading Time: 3 minutes
You have three seconds to answer this question: Which country has the largest area of vineyards planted?
Do you have the answer? Most people equate France with wine, and since France is a relatively good sized country, it makes sense that France could be the answer. Another common answer is Italy, since every region in the country produces wine. What about the United States? With wine grown and made in every state, in addition to the large state of California and its booming wine industry, the case could be made for good old 'Merica. Even China has been creeping up the chart in the past years and is now in the top four.
However, the answer is Spain and by a pretty sizeable margin over number two France. I can make a case based on my experience traveling through Spain; wine is clearly a bigger part of their daily culture than any of the neighboring countries like Italy, France, and Portugal. Wine flows in abundance in Spain, as it evidently shows in the many selections by the glass and affordable prices at every bar and restaurant.
Taking the train along the Atlantic coast from Porto, Portugal, Charine and I had no idea what to expect as we had our eyes set on Galicia, Spain. To me, areas surrounding two country's borders are soft landings—the languages, cultures, and atmospheres seem to create a gray zone around the political border. Once we crossed the Portugal-Spain border, the staff on the train switched from speaking Portuguese to Spanish, the street signs instantly changed, and it was almost as if life and train appeared to move slower.
The Wine Regions of Galicia
Arriving in Spain, for a start, we chose to base ourselves in the coastal town of Vigo—the lifeblood of the Spanish seafood industry. I came here on a mission to taste the up-and-coming wines from the regions of Galicia, including Monterrei, Rias Baixas, Ribeira Sacra, Ribeiro, and Valdeorras. All of these regions are regulated as Denominacion de Origen (DO) which means consumers can rely on them to make good-quality wines as the government regulates production and vinification.
When talking about Spanish wine, most often, the first thing that comes to mind is Rioja and—to a lesser extent—Cava the sparkling wine. More informed wine nerds may think of Priorat and Ribera del Duero. Often falling off the radar in the international market are the wines from Galicia, which are good across the board and can be outstanding.
A look at the Spanish grape varieties: some of the notable ones for red wines are Mencia, Garnacha (Grenache), and Tempranillo. For the white wines: Torrentes, Treixadura, Caino, and Godello are widely used. One of the biggest stars among the white wine grapes is Albarino, which is grown in Riax Baixas.
My first introduction to Albarino and Galician wine was at a tasting in Singapore with the winemaker Raul Perez, whose wines have a cult-like following. His Albarino called Sketch received a lot of press because of its high scores and its unique wine-making process—the bottles are aged in the Atlantic Ocean. He also makes some drop dead gorgeous red wine out of Mencia. He also looks like Andy Garcia. Meeting him and drinking his wines really stirred up something inside me that compelled me to visit Galicia.
Galician Wine
A night out in Spain is very conducive and fun for exploring and drinking wine. The Spanish don't eat dinner until late in the evening around 10. The time before the evening meal is meant for hours of tapas bar-hopping—in search of tipples and light bites, coupled with a lot of socializing.
Throughout Spain, wine-by-the-glass options are dominated by reds from Rioja. The great thing about the towns in Galicia is that besides Rioja, there is an abundance of local wines on the take, especially in Vigo. Vigo is peppered with tons of tapas bars with high-quality food and wine. In addition to that, Vigo is particularly refreshing because few visitors make their way up to Northwest, Spain. Most opt for Madrid, or the sunny south side in places like Barcelona, Valencia, or Granada.
Over lunch and dinner on a daily basis, Charine and I would try a large selection of wine. Each bar had at least five to six red and white wine options by the glass—all for just a few Euros each. I was in heaven as we swept up at least two different wines with each round, trying to absorb as much information and hedonistic pleasure as we could.
The wines I kept enjoying and going back to were the reds made from Mencia and whites made from Albarino.
The story of Mencia has a similar story as Barbera from Piedmont, Italy. For the longest time, Mencia was used for everyday, village wines that were thin and quaffable. Now this grape is going through somewhat of a renaissance; as Jancis Robinson noted, producers are starting to find that hills producing low yields can create fuller, outstanding wines with rich flavors and texture out of the Mencia grape.
To me, a good wine made from Mencia is like a thinner and more acidic northern Rhone Syrah with softer tannins. Imagine a less sweet and tart blackberry jam with pepper. It is incredibly easy to drink and the spiciness of the grape makes it even more attractive.
Mencia is grown in Valdeorras, Ribeira Sacra, and Ribeiro. My favorite examples are from Ribeira Sacra. Through a lot of voluntary experimentation, I've found that it is one of those unique red wines that pair well with fish.
The undeniable star in Galicia is the Albarino from Rias Baixas. It is a thick-skinned white grape that has been making a name for itself in the international wine world. Popular for its beautiful mouthfeel, dense texture, and minerality, drinking Albarino is like taking in a mouthful of seawater breeze, mixed with rich tropical fruit flavors. It is a white that truly needs to be experienced. It also goes perfectly with the abundance of fish and seafood coming into the Vigo's port.
A Real Gem Amongst Spanish Wine
I was beyond impressed with the wines from Galicia and the port city of Vigo. Most people head straight for the churches of the Galicia capital, Santiago de Compostela. However, if you want to touch a real unique place of the country, head up to the coast. Around Vigo, you'll find joy in the magnificent beaches, inexpensive seafood, and remote offshore island. The wines are not too shabby either.
You May Also Enjoy
San Sebastian Pintxo Food Guide
Exotic Wine Travel, Episode 20: Spanish Cult Wines by Raul Perez