The Ultimate Foodie\'s Guide To Sonoma: The Best Lunch Spots And Wine Tasting
The Ultimate Foodie\'s Guide to Sonoma: The Best Lunch Spots and Wine Tasting Sonoma, California is home to a plethora of vineyards, wineries, and eateries. The region is famous for producing some of the world\'s most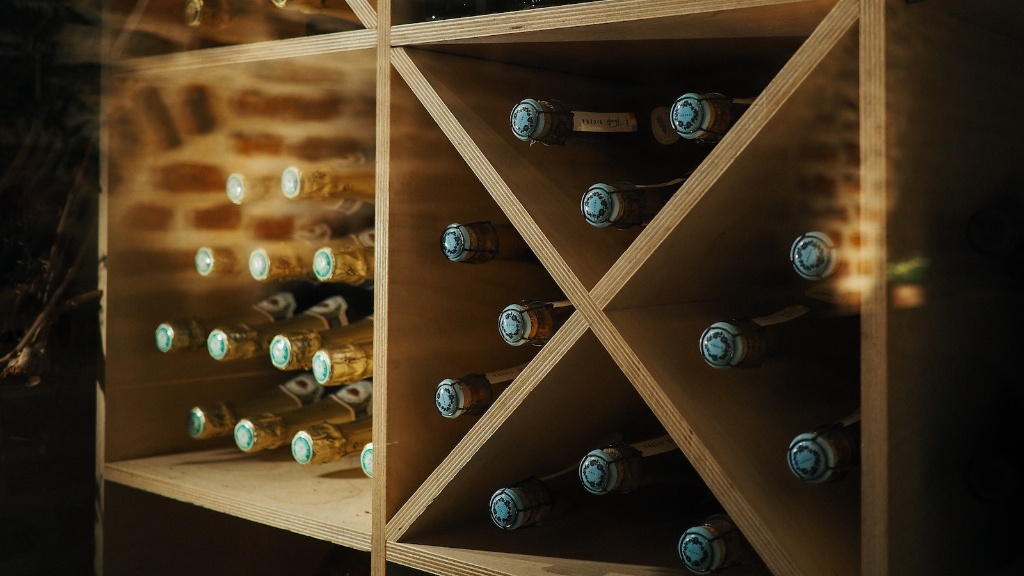 The Ultimate Foodie\'s Guide to Sonoma: The Best Lunch Spots and Wine Tasting
Sonoma, California is home to a plethora of vineyards, wineries, and eateries. The region is famous for producing some of the world\'s most exclusive wines, and of course, Sonoma-style cuisine. A journey to Sonoma County can be overwhelming for first-time visitors since there are so many options to select from. Therefore, in this guide, we\'ll take you on a culinary adventure, to find the best lunch spots and wine-tasting experiences in the heart of Sonoma.
Sonoma County is the largest producer of Pinot Noir, Chardonnay, and Zinfandel in California, and this is why it\'s on the must-visit list for wine lovers around the world. You\'ll find more than 425 wineries in the county alone, ranging from sizable operations to family-owned and operated establishments. Imagine winding hillside vineyards and countless cellar doors. It sounds too good to be real, and the best part is that the huge number of wineries means that everyone can find their perfect wine!
Let\'s kick-off the journey with a delicious lunch spot in Sonoma. The Girl & the Fig is a renowned establishment that provides quintessential Wine Country cuisine. The seasonal and fresh food is locally grown and sourced; thus, it has a unique taste. How about starting your meal with some of the award-winning flavors like the Fig & Arugula Salad or a plate of Octopus a la plancha with Chermoula sacs? Not to mention that the wine selection features more than fifty Sonoma and Rhone-style wines, perfectly paired with every dish served.
Next up is El Dorado Kitchen. If you\'re searching for food that blends classic and modern, this is the spot to be. The menu is crafted by Chef Armando Navarro, who prepares locally influenced rustic cuisine. The dishes are seasonal, fresh, and designed to tickle your taste buds. The outdoor patio is an ideal spot to enjoy the freshest food and wine from Sonoma. As for the wine, El Dorado offers 500 Sonoma wines and over 50 beers from around the world.
After lunch, it\'s time to relax your mind and body by sipping wines from the wide range of premium vineyards. When driving from El Dorado Kitchen, it\'s an excellent opportunity to stop at the Ledson Winery & Vineyards. This massive oak-tree guarded estate is one of the oldest Sonoma wineries, and it is renowned for its crisp and lush wines. Visitors can join the winemaker-led tastings, guided tours or explore the vineyard and castle architecture. The Alicante Bouschet Vineyard is also worth checking out. This non-traditional grape is one of the most unique in Sonoma wine country.
A visit to Tyge William Cellars is yet another exceptional way to spend an afternoon. The winery celebrates community, family, and friendliness; therefore, they invite visitors to enjoy the wines and the relaxed ambiance. The team prepares wine with the minimum intervention that respects the traditional winemaking process. As a result, the wine embodies the heart of the Sonoma culture. The tastings are mostly by reservation, and it is an equally good idea to book in advance to have a personalized experience.
The Best Dinner Spots in Sonoma
You\'ve tasted exquisite lunch dishes, and you\'ve sipped some of the best wines Sonoma has to offer. It\'s time to relax over a mouth-watering dinner. In the heart of Sonoma, the valley lies the famous the Farmhouse Inn. The establishment is perfect for diners who insist on elegance, while simultaneously seeking a tantalizing epicurean experience. The establishment is family-run, and it has won several significant awards for its farm-to-table cuisine.
Another restaurant that deserves an honorable mention is the Valette. It\'s situated in Healdsburg, and it\'s a favorite among locals and visitors alike. In his cooking, the chef, Dustin Valette, makes use of fresh, locally sourced ingredients to create some of the most delicious contemporary California dishes on offer. Not to mention, Valette also provides a broad and sophisticated wine list, a perfect way to finish off your day.
Where to Stay in Sonoma
Sonoma is famous for its natural beauty, and it provides accommodation to suit all preferences. The Farmhouse Inn & Restaurant also offers lodgings in luxurious hotel suites with their own private decks and hot tubs for guests to soak in while sipping their favorite Sonoma wine. For those that want to learn about the wine process, the Hilton Sonoma has a grapevine courtyard and daily wine tastings served with cheese and crackers.
Conclusion
Sonoma has a lot to offer, from the countless award-winning wineries to culinary establishments that provide some of the greatest dining experiences. It\'s an ideal getaway spot especially for those looking to indulge in a luxurious and gourmet experience by visiting some of the best vineyards, restaurants, and hotels in the world. It\'s an experience that every wine and food lover should have at least once in their lifetime, so why not plan your trip today?