The Ultimate Guide To Lisbon\'s Best Restaurants
Are you planning a trip to Lisbon and looking for the best restaurants to indulge in the city\'s culinary scene? Look no further than this ultimate guide to Lisbon\'s top eateries. From traditional Portuguese dishes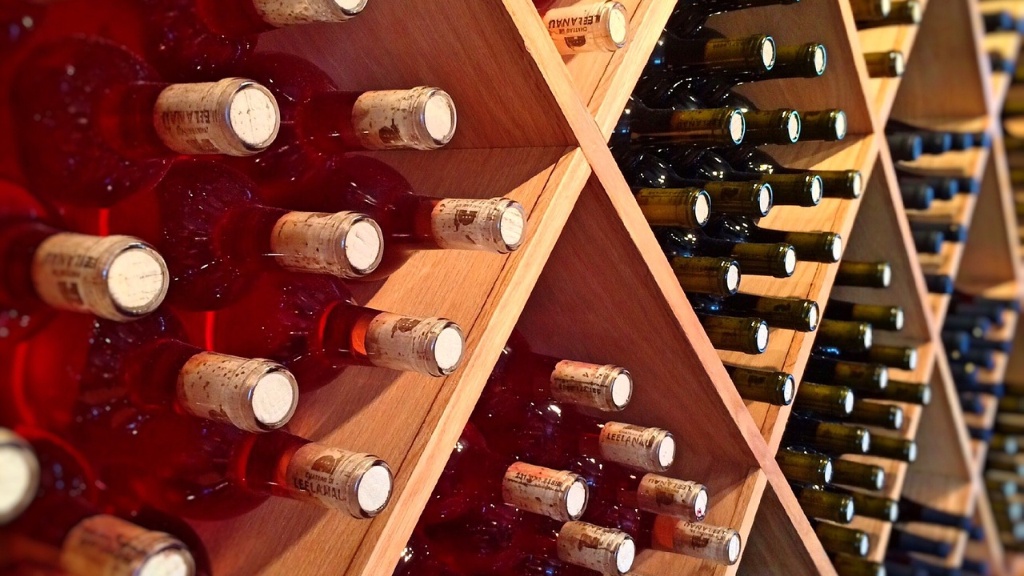 Are you planning a trip to Lisbon and looking for the best restaurants to indulge in the city\'s culinary scene? Look no further than this ultimate guide to Lisbon\'s top eateries. From traditional Portuguese dishes to modern fusion cuisine, there\'s something for every type of foodie in the city.
Lisbon, the capital of Portugal, is known for its rich history, culture, and of course, food. The city\'s dining scene is booming, with an abundance of restaurants offering a variety of cuisines. In recent years, Lisbon has become a foodie destination, attracting travelers from all over the world who are looking to experience the city\'s unique culinary offerings.
According to the Michelin Guide, Lisbon has 15 restaurants with Michelin stars, with two earning three stars, two earning two stars, and eleven earning one star. However, the city is also home to many hidden gems that are not yet in the Michelin Guide but offer exceptional cuisine.
To get a better understanding of Lisbon\'s dining scene, we spoke to chef and restaurateur José Avillez, who has several highly regarded restaurants in the city. Avillez believes that Lisbon\'s restaurant industry is thriving due to the city\'s unique blend of traditional and modern cuisine.
\"Lisbon\'s food scene is so exciting because it combines the best of the past and the present. We have a rich culinary heritage that we\'re very proud of, but at the same time, we\'re not afraid to experiment and push the boundaries of what\'s possible in the kitchen,\" says Avillez.
One of the standout features of Lisbon\'s restaurant scene is the emphasis on fresh seafood. With the city\'s location on the Atlantic coast, it\'s no surprise that many of the top restaurants serve dishes featuring fresh fish and seafood.
Beyond seafood, Lisbon\'s dining scene also offers many options for vegetarians and vegans. Many restaurants now have dedicated vegetarian and vegan menus, making it easy to find plant-based options throughout the city.
If you\'re looking for a dining experience that\'s both delicious and visually stunning, head to Belcanto, one of Lisbon\'s two three-Michelin-starred restaurants. Chef José Avillez\'s flagship restaurant serves up modern European cuisine in an elegant setting.
For a more casual dining experience, try Ponto Final, a seafood restaurant located across the river from Lisbon in the town of Almada. The restaurant has a stunning view of the city skyline and is the perfect place to enjoy a leisurely lunch or dinner.
The Best Traditional Restaurants in Lisbon
For those looking to experience traditional Portuguese cuisine, Lisbon has no shortage of options. One of the city\'s oldest restaurants is A Gina, which has been serving classic dishes like cozido à portuguesa (a stew with meat and vegetables) since 1962.
Another must-visit traditional restaurant is Solar dos Presuntos, which has been a Lisbon institution since 1974. The restaurant specializes in seafood dishes and is known for its \"frigideira,\" a dish made with clams, shrimp, and rice.
If you\'re in the mood for grilled meats, head to Adega da Tia Matilde, a restaurant located in the Alfama neighborhood. The restaurant is known for its cozido à portuguesa, but also offers a variety of grilled meats and other traditional dishes.
For those looking to experience a fado show (traditional Portuguese music), Clube de Fado is the perfect choice. The restaurant serves classic Portuguese dishes while live fado performances take place throughout the evening.
The Best Modern Restaurants in Lisbon
Lisbon\'s dining scene is not limited to traditional cuisine – the city also has many restaurants offering innovative and modern dishes. LAB by Sergi Arola is one such restaurant, located in the trendy Santos neighborhood. The restaurant serves creative Mediterranean cuisine in a sophisticated setting.
If you\'re looking for a fusion experience, head to Boi-Cavalo, a restaurant that blends Portuguese and Japanese cuisines. The restaurant has a minimalist decor and serves up dishes like grilled octopus with miso potatoes.
Park is another must-visit modern restaurant in Lisbon, known for its stunning rooftop terrace and panoramic views of the city. The restaurant serves up contemporary cuisine and has become a popular destination for both locals and tourists.
The Best Seafood Restaurants in Lisbon
As mentioned earlier, seafood is a highlight of Lisbon\'s culinary scene. If you\'re a seafood lover, be sure to visit Cervejaria Ramiro, a Lisbon institution that has been serving up fresh seafood since 1956.
Another top seafood restaurant is Marisqueira Uma, which serves a variety of shellfish dishes in a casual setting. The restaurant is known for its \"sapateira recheada,\" a stuffed crab dish that\'s not to be missed.
O\'Ramiro is another seafood hotspot, serving up a variety of seafood dishes as well as traditional Portuguese meat dishes like \"leitão\" (roast suckling pig).
The Best Vegetarian and Vegan Restaurants in Lisbon
If you\'re a vegetarian or vegan, don\'t worry – Lisbon has plenty of options for you too. One of the top vegetarian restaurants in the city is Ao 26 Vegan Food Project, which serves up plant-based comfort food in a cozy atmosphere.
Another vegan favorite is Princesa do Castelo, a restaurant located in the Graça neighborhood. The restaurant serves up vegetarian and vegan dishes inspired by Mediterranean and Portuguese cuisine.
Nicolau, located in the trendy Chiado neighborhood, is a must-visit for brunch lovers. The restaurant has a vegan-friendly menu with dishes like açai bowls and avocado toast.