The Ultimate Guide To Napa Wineries In 2023
In 2023, Napa Valley will offer an even greater wine-tasting experience than it does now. With over 500 wineries to choose from, tourists will face difficulty deciding where to begin. In this ultimate guide, we'll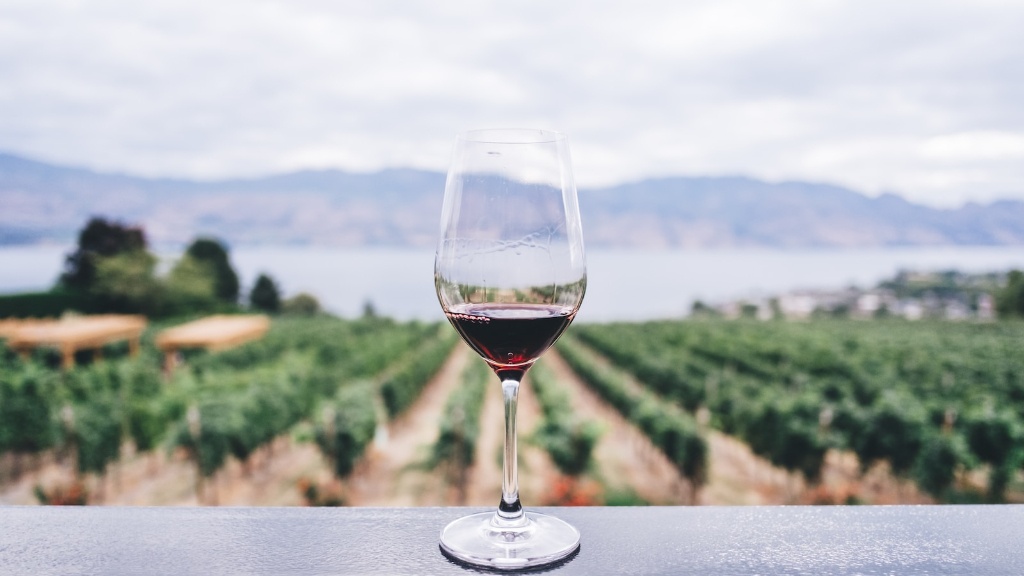 In 2023, Napa Valley will offer an even greater wine-tasting experience than it does now. With over 500 wineries to choose from, tourists will face difficulty deciding where to begin. In this ultimate guide, we'll provide some key background information for first-time Napa visitors and offer insider tips for veteran wine enthusiasts.
Napa Valley is home to more than 700 grape growers who work on approximately 47,000 acres of vineyards. Cabernet Sauvignon is the most prominent grape grown here followed by Chardonnay, Merlot, and Pinot Noir. Approximately 4.5 million visitors come to Napa Valley each year to taste the region\'s world-class wines, sample its gourmet cuisine and take in its breathtaking views.
When it comes to choosing which wineries to visit, several factors will come into play such as location, the type of wine produced, architecture, and reputation. Since wine tasting is often a full-day affair, it's recommended that visitors plan to visit no more than four wineries a day to avoid exhaustion and maintain an enjoyable experience.
If you're looking for stately estates and refined wines, start with a visit to Joseph Phelps Vineyards. This winery has a reputation for producing legendary Cabernet Sauvignon wines, and the Sleeping Lady emblem is easily recognizable on their bottles. Other notable wineries include the historic Chateau Montelena, and the family-owned Ladera Vineyards that offers stunning views of the valley.
Many wineries also offer culinary experiences to complement their tastings, often providing an opportunity to savor the region\'s best cuisine. The Culinary Institute of America at Greystone is a top spot to indulge in wine and delicious, gourmet food in a picturesque setting. Jean-Charles Boisset, founder of Raymond Vineyards, also offers an unforgettable wine-and-cheese pairing experience in a dramatic, Gothic-style theater.
If you're looking to avoid the crowds and taste some fabulous vintages off the beaten path, Napa has plenty of unpretentious tasting rooms, too. Head to Tres Sabores, a charming biodynamic vineyard with a beautiful rustic tasting room, or Biale Vineyards where they specialize in Zinfandel, a grape that's unique to California and the American Southwest. Titus Vineyards, situated in the picturesque foothills of the valley, also offers a stellar experience for visitors who are looking for exceptional, handcrafted wines.
It's critical to note that if you're planning to visit Napa Valley for the entire week, it's recommended that you stay in a selection of the many hotels that Napa has to offer. Napa Valley boasts several luxurious hotels and resorts such as the opulent Auberge du Soleil, the chic Carneros Resort and Spa, and the sophisticated Hotel Yountville.
Tasting Room Etiquette
When wine tasting in Napa Valley, be courteous, and mind your manners. Here are some tips to make your tasting room experience comfortable and enjoyable:
Ask questions – tasting room employees are knowledgeable about the wines they pour and are happy to share that information with you.
Drink water between tastings so that your taste buds reset properly.
If you don't like a wine, don't make a face or embarrass the host, just politely decline and move on to the next wine.
When tasting with a group, try to keep your voices down to allow others in the room to enjoy the experience.
Upcoming Trends
Napa's wineries continuously experiment with new winemaking techniques and varietals to offer visitors a fresh experience. Here are some of the trends to look out for in 2023:
A focus on sustainability and the reduction of environmental impact.
Organic wine farming will become more popular in Napa valley as it provides exceptional tasting wines without the use of harmful chemicals.
Wineries will focus on using regenerative agricultural techniques to preserve Napa Valley's natural health and aesthetic values.
Pet-Nat or Petillant Naturel is a sparkling wine style made in the oldest and most natural way possible that will become more popular in tasting rooms.
Wine and Food Pairings to Try in 2023
The following food and wine pairing trends will be prominent in 2023:
Natural wine with cheese – one of Napa Valley's leading winemakers is advocating wine and cheese combinations to achieve a unique tasting experience.
Cooking with wine – wineries will offer wine that is best used for cooking, giving visitors an opportunity to create their own gourmet dishes.
Wine and chocolate pairing – a perfect way to finish any tasting room experience is with wine and chocolate pairing for an unforgettable treat.
Conclusion
For wine lovers, Napa Valley is an excellent destination offering an immense and varied wine tasting experience.