Tips For Planning The Ultimate Wine Vacation
A wine vacation is a unique experience that can provide individuals with an opportunity to explore new regions, taste different wines, and learn about the history and culture of wine making. However, planning the ultimate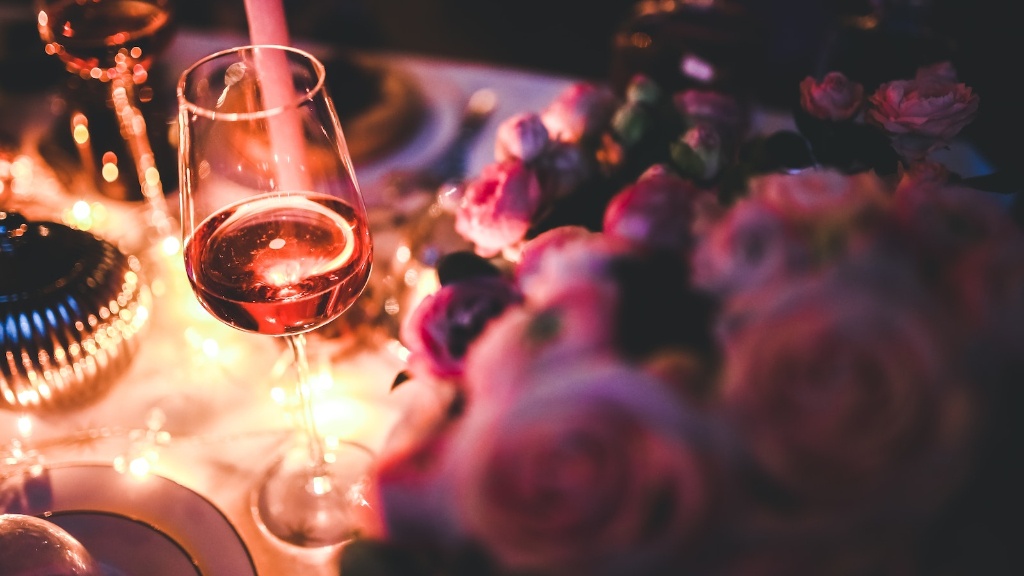 A wine vacation is a unique experience that can provide individuals with an opportunity to explore new regions, taste different wines, and learn about the history and culture of wine making. However, planning the ultimate wine vacation can be overwhelming, especially for those who are new to the wine world. This article will provide tips and insights from experts on how to plan a successful and memorable wine vacation.
First and foremost, it is important to research the destination and wineries you want to visit. Look for wineries that specialize in the types of wines you enjoy or want to learn more about. Some regions may specialize in certain varietals, such as Napa Valley for Cabernet Sauvignon or Chianti for Sangiovese. Additionally, consider the time of year and weather conditions, as this will impact the quality of the grapes and the overall experience.
Once you have identified your destination and wineries, it is best to book tours and tastings in advance. Many wineries offer various types of tours, such as walking tours, vineyard tours, or barrel tastings. Booking in advance can help ensure availability and prevent disappointment.
It is also important to pace yourself when tasting wine. Sipping and savoring each wine can help individuals fully appreciate the flavors and aromas. However, it is recommended to limit the number of wineries visited in one day to avoid overindulging.
Another way to enhance the wine vacation experience is to explore the culinary scene. Many wineries offer food pairings or have restaurants on site. It is also recommended to try local cuisine and restaurants in the surrounding areas, as they may offer unique and complimentary flavors to the wines being tasted.
In addition to tasting wine, exploring the history and culture of the region can add depth and meaning to the vacation experience. Consider visiting museums, historical sites, or local festivals to gain a greater understanding of the wine making process and the people who dedicate their lives to it.
When packing for a wine vacation, it is important to bring appropriate clothing and footwear. Wineries may require guests to wear closed-toe shoes, and it is recommended to dress in layers for fluctuating temperatures. Additionally, bring a journal or notebook to take notes on wines tasted and experiences had. This can help individuals remember specific details and reflect on the trip in the future.
Finally, consider engaging with local experts and enthusiasts to gain insights and recommendations. Many regions have established wine communities that can offer insider tips and guidance. Additionally, attending tastings or events can provide opportunities to meet other wine lovers and make new connections.
Accommodation
Choosing the right accommodation can add comfort and convenience to a wine vacation. Consider staying at a hotel or bed and breakfast that is centrally located and offers transportation services to and from wineries. Some hotels may also offer wine tastings or classes on site.
Another option is to stay at a winery or vineyard. This can provide an immersive experience and offer unique insights into the wine making process. However, it is important to research the amenities and services offered, as some wineries may have limited offerings compared to traditional hotels.
Additionally, consider the size and composition of the travel group when choosing accommodation. Larger groups may benefit from renting a villa or vacation home, while smaller groups may prefer a more intimate setting.
Transportation
Reliable and safe transportation is essential for a successful wine vacation. Consider renting a car or hiring a driver to ensure convenience and accessibility. Some tour operators may also offer transportation services as part of their package.
It is recommended to choose transportation that allows flexibility and control over the itinerary. This can help individuals maximize their time and fully take advantage of the available opportunities.
Budget
Planning a wine vacation can vary greatly in cost depending on the destination, accommodation, transportation, and activities chosen. It is important to establish a budget and consider all expenses, including meals and souvenirs.
One way to save money is to consider visiting wineries during offseason or weekdays. Additionally, some wineries may offer free tastings or tours, or discounts for group bookings.
Another option is to consider a tour package, as they may offer discounted rates and all-inclusive itineraries. However, it is important to research the tour operator and ensure they have a positive reputation and offer quality experiences.
Safety
Safety should always be a top priority when planning a wine vacation. It is important to follow local laws and regulations regarding alcohol consumption and driving. Additionally, it is recommended to travel with someone and avoid walking alone at night.
When tasting wine, it is important to stay hydrated and not overindulge. Eating small snacks or pairing with food can help prevent overconsumption.
It is also recommended to research the safety of the destination and wineries before booking. Some regions may have higher crime rates or unsafe road conditions.
Conclusion
Planning the ultimate wine vacation requires research, preparation, and attention to detail. By following these tips and insights from experts, individuals can create a memorable and meaningful experience that highlights the beauty and complexity of the wine world.