Top Napa Valley Wine Tours
Napa Valley in California is a destination that attracts wine lovers from across the world. Known for its exquisite vineyards and stunning landscapes, the valley is a hotspot for wine tours. The region\'s wine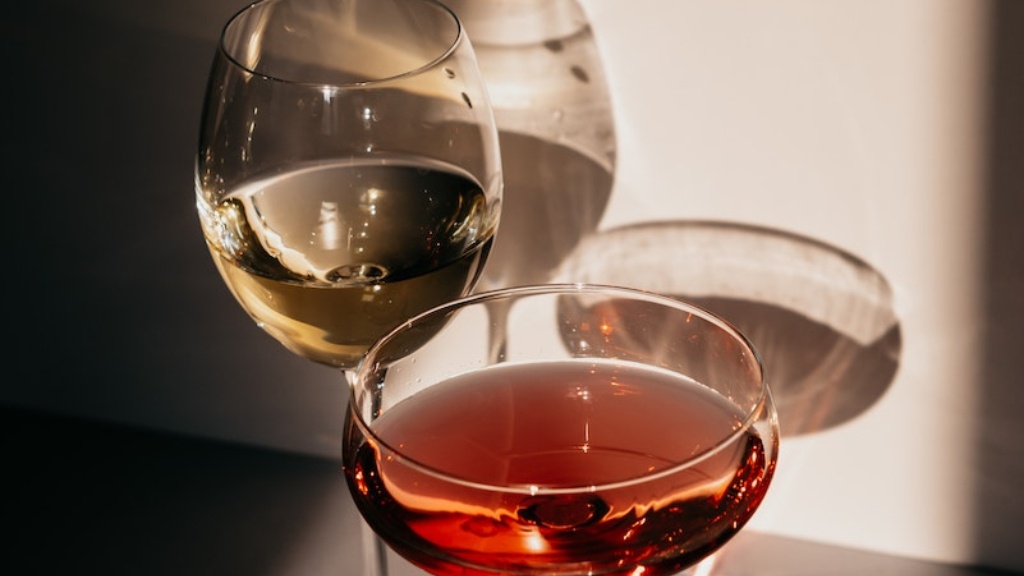 Napa Valley in California is a destination that attracts wine lovers from across the world. Known for its exquisite vineyards and stunning landscapes, the valley is a hotspot for wine tours. The region\'s wine industry dates back to the mid-19th century when growth and developments had begun. Presently, Napa Valley is home to over 400 wineries, including some of the nation\'s most prestigious labels.
Wine tours in Napa Valley are popular because of its unique wine-growing regions, with each having its distinct micro-climate and soil attributes. As a result, various wine tour options cater to wine enthusiasts with different preferences. Visitors can take educational tours focusing on wine-making techniques or take a leisurely cycle trip through the vineyards. There are several stops visitors can make as they traverse the regions, and transportation can be either by private car or a guided tour bus.
One top-rated wine tour company in Napa Valley we recommend is the Napa Valley Wine Trolley, which is geared towards visitors who enjoy a unique experience. The tour includes an open-air trolley ride and visits four different wineries throughout the day with a gourmet picnic lunch. They have knowledgeable tour guides who take visitors through the region\'s history while providing insight into the wine-making process. The trolley also affords visitors a scenic journey, passing iconic landmarks such as the Golden Gate Bridge, San Pablo Bay, and the Petrified Forest.
For people who prefer private tours, Beau Wine Tours is a top-rated wine tour company that offers a luxury experience. The company provides customized tours that cater to individual preferences and group sizes, including a personal chauffeur from the pick-up point to the vineyards. Additionally, they help visitors choose the wineries they would like to visit based on their wine preferences and budget. Beau Wine Tours also provides educational content on the wine-making process to provide a deeper understanding of the wine-making techniques used in Napa Valley.
Another recommended wine tour company is Platypus Tours, which specializes in small-group tours with up to ten guests. They take visitors to lesser-known wineries, offer private tastings, and enhance the experience with deluxe-chartered transportation. Their guides are knowledgeable and entertaining, making the tour fun-filled and full of learning experiences. Additionally, Platypus Tours provides a pleasant atmosphere for connecting with other wine lovers and sharing experiences.
Wine tour and tasting fees
Many visitors to the Napa Valley are curious what the fees for wine tours and tastings are when visiting the various vineyards. Costs vary according to the winery you choose and the type of tour you intend to take. Some vineyards offer free tastings, while others charge a fee for tastings or tours. Fees can be either by the glass, bottle, or tasting sessions. In general, the cost of tastings ranges from $15 to $50 per person, while guided tours cost around $200 per person, depending on the tour company you choose.
The best wine tour seasons
Napa Valley is charming all year round, but the best seasons to visit are from late spring to October, with the busiest periods being summer and harvest seasons. The springtime is ideal for visitors who prefer the quiet atmosphere during the tours. The warm summer season brings life to the valley when the grapes are ready for harvest. Fall is perfect for visitors interested in learning about the winemaking process, with the opportunity to witness the harvest and crush.
Tips for wine tasting
Wine tasting in Napa Valley is experienced differently from one winery to the other based on the experiences they offer. However, here are a few tips to get the best of your wine tour.
Start early: Most wineries open between 10 am – 11 am, making it the best time to start your tours.
Stay hydrated: Drink a lot of water during your tour to avoid dehydration as wine is known to dehydrate the body swiftly
Wear comfortable clothing: Dress in comfortable clothing and shoes for the walks through the vineyards and scenic stops.
Plan your route: Plan your route in advance to save time and maximize the number of vineyards you can visit.
Conclusion
In conclusion, visiting Napa Valley to experience the various wineries is a must-do for wine lovers. The experience is unique, offering visitors a glimpse into the wine-making process, different wineries\' experiences, and indulging in their favorite labels. However, ensure you have enough time to experience all that Napa Valley has to offer by carefully choosing your wine tour option, season, and planning your route in advance.