Top Napa Vineyards
When it comes to California wine country, Napa Valley is undoubtedly the top destination. The region boasts over 400 wineries, and there is no shortage of excellent wine to be found. However, not all vineyards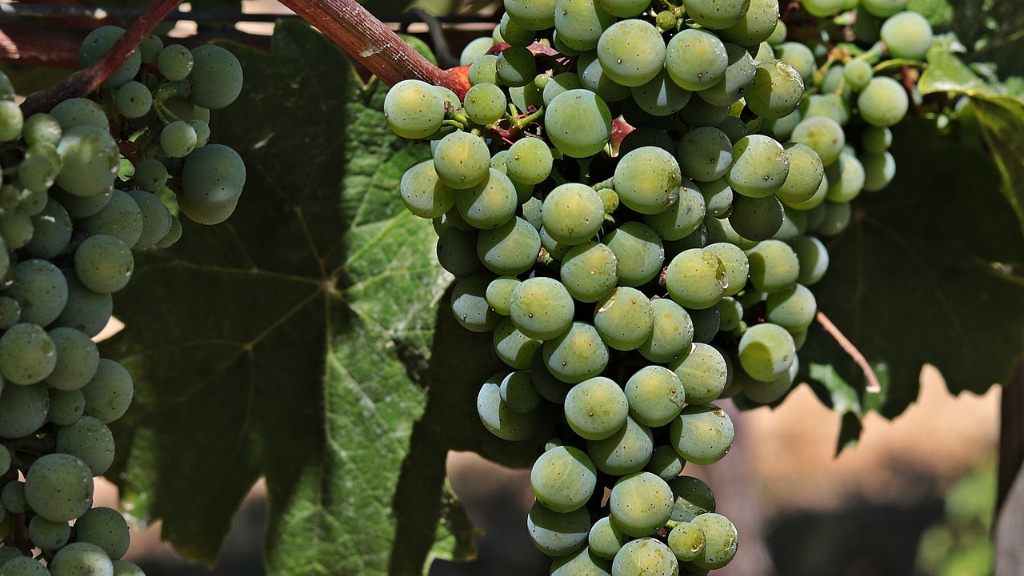 When it comes to California wine country, Napa Valley is undoubtedly the top destination. The region boasts over 400 wineries, and there is no shortage of excellent wine to be found. However, not all vineyards are created equal. In this article, we will explore the top Napa vineyards, as ranked by experts in the industry.
First on the list is a vineyard that needs no introduction: Opus One. This winery is a joint venture between two industry giants, Robert Mondavi and Baron Philippe de Rothschild. Since its founding in 1979, Opus One has been producing some of the most highly sought-after wines in the world. Their signature Bordeaux-style blend is a must-try for any serious wine enthusiast.
Next up is Staglin Family Vineyard. This family-owned and operated winery is known for its commitment to quality and sustainability. The vineyard is situated on a stunning 61-acre estate in Rutherford, and its Cabernet Sauvignon is consistently ranked among the best in the region.
If you\'re looking for a boutique vineyard with a focus on artisanal winemaking, look no further than Matthiasson. This small family-run winery produces a range of wines, including Chardonnay, Pinot Noir, and Cabernet Franc. Unlike many larger wineries, Matthiasson uses traditional and sustainable farming practices, and their wines are made with minimal intervention.
For those looking for a more traditional Napa experience, Beringer Vineyards is a must-visit. Founded in 1876, Beringer is one of the oldest wineries in Napa Valley, and its historic estate is a testament to the region\'s rich winemaking history. Their Cabernet Sauvignon is a standout, and the winery offers a range of tours and tastings to suit all tastes.
If you\'re seeking out a vineyard with a focus on organic and biodynamic farming practices, Grgich Hills Estate is a great choice. This family-owned winery prides itself on its sustainable practices and the quality of its wines. Their Chardonnay is especially noteworthy, and visitors can enjoy tours of the winery and vineyard.
Next on our list of top Napa vineyards is Schramsberg Vineyards. This winery is famous for its sparkling wines and is often credited with putting California sparkling wine on the map. Their Blanc de Blancs is a standout, and the winery offers a range of tours and tastings, including a cave tour that takes visitors deep into the heart of the winery\'s historic caves.
Finally, we come to Silver Oak Cellars. This iconic Napa winery is known for its Cabernet Sauvignon, which is aged for over two years in American oak barrels. The winery\'s Alexander Valley and Napa Valley Cabernet Sauvignons are both highly sought-after, and the tasting room offers breathtaking views of the surrounding countryside.
Wine Regions of Napa Valley
Napa Valley is divided into several sub-regions, each with its own unique characteristics and terroir. The most well-known of these regions is the Rutherford AVA, which is known for its gravelly soil and the high-quality Cabernet Sauvignon it produces. Another popular region is the Stags Leap District, which produces rich, full-bodied wines with a distinctive \"earthy\" character.
The Oakville AVA is also worth exploring. This region produces some of the most prestigious Cabernet Sauvignons in Napa, with a focus on bold, full-bodied wines. Other notable regions include the Carneros AVA, which is known for its Pinot Noir and Chardonnay, and the Howell Mountain AVA, which produces high-altitude wines with a distinctive minerality.
The Future of Napa Vineyards
While Napa Valley has long been considered the crown jewel of American wine country, the region faces a number of challenges in the coming years. Climate change is one of the biggest threats, as rising temperatures and changing weather patterns are disrupting traditional winemaking practices. Many vineyards are experimenting with new techniques, such as dry farming and shade cloth, to mitigate the effects of climate change and preserve the quality of their wines.
Another challenge facing Napa vineyards is increasing competition from other wine regions around the world. As the global wine industry expands, consumers have more options than ever before, which means Napa vineyards must continually innovate and adapt to stay relevant. Many winemakers are experimenting with new grapes and winemaking techniques, while others are focusing on sustainability and eco-friendly practices to appeal to younger, socially conscious consumers.
The Role of Technology in Napa Vineyards
Technology is playing an increasingly important role in Napa vineyards, from soil sensors that monitor moisture levels to drones that can help identify problem areas in the vineyard. In recent years, many vineyards have also invested in state-of-the-art winemaking facilities, which use innovative techniques to produce high-quality wines with minimal environmental impact.
However, as technology continues to advance, some worry that it will lead to a homogenization of Napa wines. Many traditional winemakers believe that the human touch is essential to producing truly exceptional wines, and that relying too heavily on technology could compromise the quality and character of Napa wines.
Napa Vineyards and Tourism
Finally, it\'s worth noting that Napa vineyards are not just about wine – they are also major tourist attractions. In addition to offering tastings and tours, many vineyards host events such as concerts and culinary experiences, making them a popular destination for visitors from around the world.
However, as the popularity of wine tourism grows, some locals worry about the impact on the environment and the character of the region. Many argue that the influx of tourists is leading to overcrowding and traffic congestion, and that the focus on luxury experiences is changing the nature of Napa Valley.
Overall, Napa vineyards represent a unique and complex industry that is constantly evolving. Whether you\'re a wine lover or simply interested in the intersection of business, technology, and sustainability, there is much to learn and appreciate about this fascinating region.