Top Restaurants In Porto Portugal
Porto, the second-largest city in Portugal, is famous for its historic center, port wine, and cuisine. The city's food scene is a mix of traditional and innovative cuisine. With its beautiful architecture, lively locals, and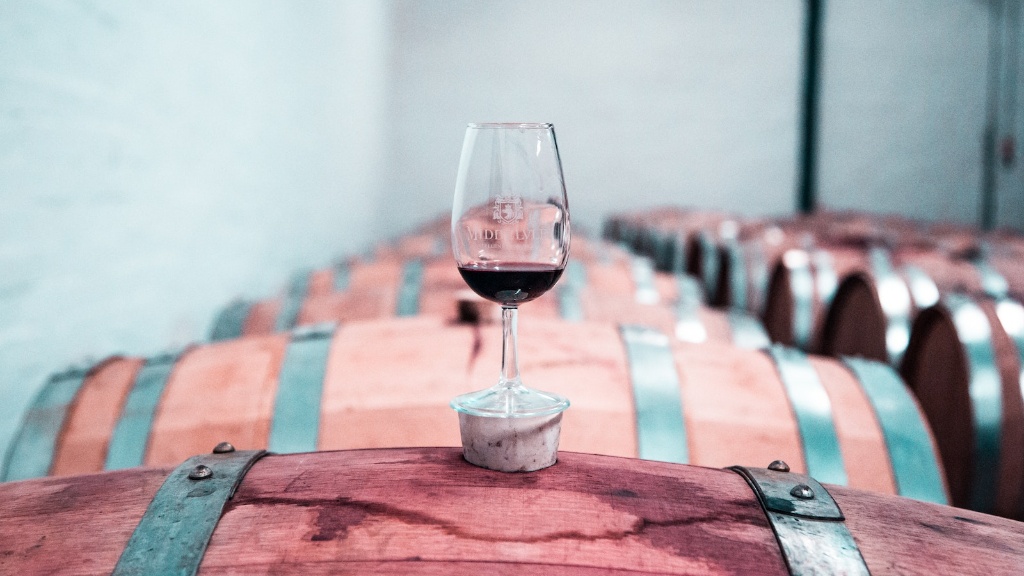 Porto, the second-largest city in Portugal, is famous for its historic center, port wine, and cuisine. The city's food scene is a mix of traditional and innovative cuisine. With its beautiful architecture, lively locals, and flourishing culture, it makes for an amazing culinary experience. In this article, we'll dive into the top restaurants in Porto, Portugal, where locals and tourists alike flock to indulge in the delightful gastronomy of the region.
Cafeina is one of the top restaurants in Porto. With its beautiful outdoor terrace and chic interior, this restaurant offers a diverse menu of tasty treats. It is also known for its incredible sashimi dishes that are beautifully presented. The pairing of beautiful presentation with delicious flavors never disappoints its guests. Cafeina\'s menu offers an eclectic variation of dishes to choose from, ranging from risottos to burgers, duck risotto, and bread pudding.
One of the main attractions and best-known restaurants in Porto, is the NH Collection Palácio. With its 5-star rating, it is an ideal choice for a fancy dinner. This restaurant offers classic Portuguese cuisine with a modern twist. They use locally sourced ingredients and fresh seafood to create authentic flavors. They also offer an extensive selection of premium wines, which pair well with the cuisine that they serve.
Another restaurant that deserves spotlights is the Cervejaria Brasão. This restaurant is well-known for its cozy atmosphere and its flavorful dishes of beer and seafood. A typical dinner at this restaurant is incomplete without trying their famous octopus rice and delicious cod croquettes.
If you are looking for a place to enjoy authentic Portuguese food away from the hustle and bustle of the city, then Pedro Lemos Restaurant is the place to be. This restaurant boasts a classic and cozy atmosphere and gives a genuinely Portuguese experience. The restaurant offers innovative dishes with unique ingredients such as roasted sea bream with sweet potato and pumpkin cream, and beef fillet with smoked eggplant, caviar, and truffle sauce. This restaurant should be on your must-visit list while in Porto.
The Casa de Chá da Boa Nova is another gem in Porto, situated in the fishing village of Leça da Palmeira. The restaurant was built into the rocky edge of the cliff, making it a unique dining experience. Casa de Chá da Boa Nova offers fresh seafood dishes, and their signature dish is the grilled sea bream with charred bell peppers dipping sauce. It\'s a popular spot, so be sure to make a reservation before showing up.
The Best Street Food in Porto
Porto\'s street food scene is buzzing with excitement and scrumpcious food. No trip to Porto is complete without experiencing street food in Porto. One of the best places for street food is the Bolhão Market. It is a large food hall where you can find fresh produce, fresh seafood, and the famous Francesinha. Francesinha is a must-try sandwich with ham, sausage, and steak, topped with an egg and melted cheese. You also can\'t leave without trying the crispy cod fritters alongside a glass of Vinho verde (green wine), which is a regional specialty.
Traditional Portuguese Desserts in Porto
The Portuguese are famous for their desserts, and Porto is no exception. One of the must-try desserts of Porto is the Pastéis de Nata, also known as Portuguese Egg Tarts. The creamy custard filling with its flaky crust and cinnamon is simply divine. The restaurant-Confeitaria do Bolhão is the perfect place to try these tarts, while enjoying a cup of espresso in its classic readymade interior.
Wine Tasting
Porto is famous for its port wine. The wine's popularity has elevated Porto\'s social standing, and a wine-theming restaurant has opened in its name, Vinum. The elegant decor of the restaurant paired with an extensive wine selection perfectly compliments its tasty dishes. The restaurant is located in Graham\'s Wine Cellar, which provides customers with wine tastings and cellar tours.
The Brunch Scene
Porto has become popular for its brunch scene in recent years. O Diplomata is an excellent place to get \'the brunch experience'. This cafe serves pancakes, waffles, and eggs benedict with a Portuguese twist. The cafe\'s outdoor seating in the sun on a quiet street is a big part of what makes this place special.
Porto is a city of diverse culinary experiences. From traditional eateries to innovative restaurants, there is something for everyone. With its beautiful architecture, rich culture, and delicious cuisine, Porto is an excellent travel destination for food lovers. You can enjoy delicious seafood, street food, and traditional Portuguese desserts, and experience some of the best wine tastings in Europe. So whether you are a food lover, a wine lover or a traveler looking to explore different cultures, Porto is a must-visit destination.