Top Restaurants In Soho
When it comes to dining out in London, Soho is one of the top destinations for food enthusiasts. With its eclectic blend of restaurants, cafes, bars, and street food vendors, the area attracts both tourists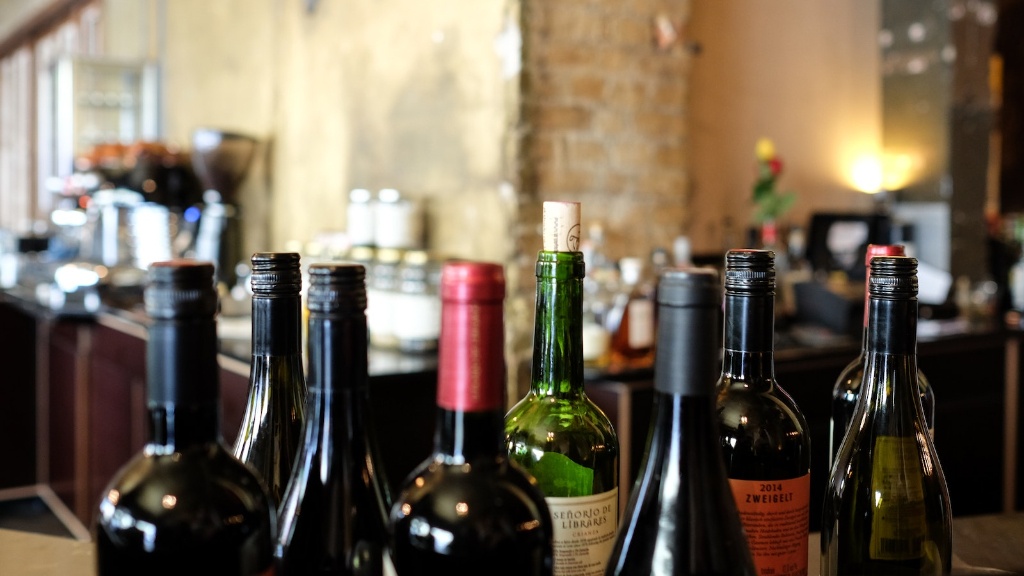 When it comes to dining out in London, Soho is one of the top destinations for food enthusiasts. With its eclectic blend of restaurants, cafes, bars, and street food vendors, the area attracts both tourists and locals alike. In this article, we\'ll take a closer look at the top restaurants in Soho.
The Ivy
The Ivy has been a Soho institution for over a century. The restaurant is famous for its elegant interior, exceptional service, and classic British menu. The Ivy has recently undergone a major renovation, adding a private dining room, a bar, and an outdoor terrace.
Duck & Rice
The Duck & Rice is a Chinese gastropub that\'s popular with both locals and tourists. The restaurant is known for its crispy duck, noodle dishes, and delicious dim sum. The interior of the restaurant is decorated with antique Chinese artifacts, adding to the overall ambiance.
Bao
Bao is a Taiwanese street food restaurant that\'s famous for its delicious bao buns. The restaurant has a minimalistic interior, and the focus is on the food. In addition to the bao buns, Bao also serves small plates, such as fried chicken and sticky rice.
Polpo
Polpo is a Venetian-style bacaro that\'s famous for its small plates and rustic interior. The menu at Polpo includes a variety of meat, fish, and vegetarian dishes. The restaurant also has an extensive wine list, with many Italian wines available by the glass.
Ceviche
Ceviche is a Peruvian restaurant that\'s known for its fresh and flavorful dishes. The menu at Ceviche includes ceviche, of course, as well as other traditional Peruvian dishes such as lomo saltado and causas. The restaurant also has an extensive cocktail list, with many pisco-based drinks available.
Kova Patisserie
Kova Patisserie is a Japanese patisserie that\'s famous for its beautiful and delicious cakes. The patisserie also serves other Japanese desserts, such as matcha brownies and mochi. The interior of the patisserie is minimalist and modern, with plenty of natural light.
Dishoom
Dishoom is a Bombay-style cafe that\'s known for its flavorful Indian dishes and charming interior. The cafe serves breakfast, lunch, and dinner, and the menu includes dishes such as bacon naan rolls, black daal, and biryani. The restaurant\'s interior is inspired by the Irani cafes of Bombay.
Street Food in Soho
In addition to the many restaurants in Soho, there are also numerous street food vendors. Berwick Street Market is a popular destination for foodies, with vendors serving everything from falafel to crepes. Other street food options in Soho include Kua \'Aina, which serves Hawaiian-style burgers, and Yum Bowl, which serves Asian-inspired rice bowls.
Rooftop Dining in Soho
If you\'re looking for a unique dining experience, rooftop restaurants in Soho offer stunning views of the city. Aqua Kyoto, located on the top floor of the former Dickins & Jones department store, offers Japanese cuisine and panoramic views of London. The rooftop bar at the Ham Yard Hotel offers cocktails and light bites, as well as views of the hotel\'s beautiful garden.
Mexican Cuisine in Soho
For Mexican cuisine in Soho, Wahaca is a popular choice. The restaurant offers a variety of tacos, tostadas, and quesadillas, as well as an extensive tequila and mezcal menu. La Bodega Negra is another option for Mexican food, with a hidden entrance and a menu that includes tacos, ceviche, and margaritas.
Italian Dining in Soho
Barrafina is a Spanish tapas bar that also serves a selection of Italian dishes. The restaurant\'s interior is bright and modern, with a long bar where diners can watch the chefs at work. For traditional Italian dining in Soho, Lina Stores offers homemade pasta, cured meats, and Italian wines.