Trendsetter: Burcak Desombre, Turkish Wine Maestro
Reading Time: [est_time] For a listing of articles and videos on Turkish wine and other wines from the Caucasus region, check out our page Uncorking the Caucasus. To purchase the Kindle or paperback copy of the book Uncorking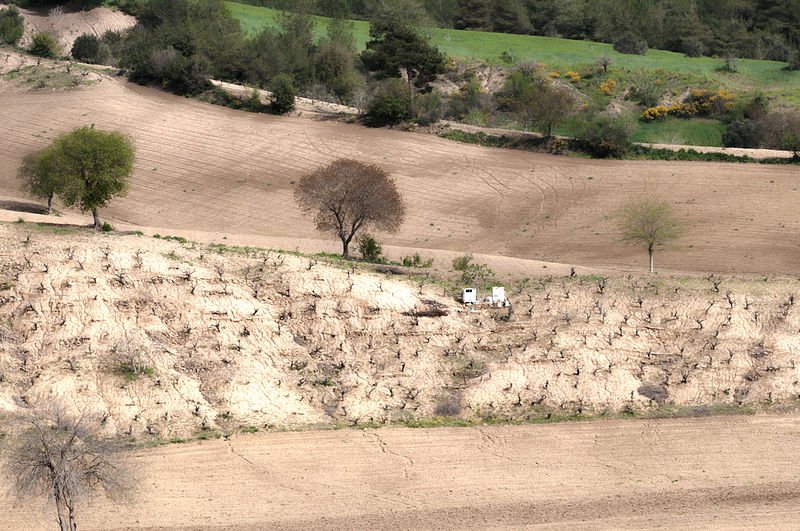 Reading Time: 7 minutes
For a listing of articles and videos on Turkish wine and other wines from the Caucasus region, check out our page Uncorking the Caucasus. To purchase the Kindle or paperback copy of the book Uncorking the Caucasus: Wines from Turkey, Armenia, and Georgia, please head to this Amazon product page.
Burcak Desombre is the founder of Vinipedia Wine Consultancy, a leading wine educator in Turkey, and an expert on Turkish wine. She is a sought-after resource in the wine industry because of her knowledge and passion.
We got a chance to speak with Burcak
and gather her insight into the Turkish wine industry.
How did you get into wine?
When I was growing up, my father had always allowed me to taste a little wine at dinner. So I was tasting wine for a long time without really knowing much about it. When I turned 19 years old, I went to France for university and naturally became more acquainted with wine there.

In 2006, I returned to Turkey and after a few jobs, I became a brand manager for the biggest wine importer in the country. From there, my love of wine flourished. Later, I embarked on the WSET education and became the first woman to compete in the Turkish Sommelier competition where I finished second. Following that, I represented Turkey in the Young Sommelier Competition. And finally, I decided to start my own business.
I was the first person living in Turkey to get the "Certified Sommelier" title from Court of Master Sommeliers. From that point, I began to introduce myself as a wine educator and wine consultant, but people often asked if I was working at one of the big companies. It was a foreign concept that I could be an independent wine consultant or have my own wine business.
I am currently in London, undergoing the WSET Diploma education.
Tell us about the Turkish wine industry. What are the major changes you've seen in the past years?
Ten years ago, there were very few choices for wine lovers–they were limited by a few bulk wines made by big producers. Even the selection of imported wines was poor because it was done by a monopoly. By the beginning of the 2000's, the law changed, which allowed boutique wineries to open. Before that, a winery must produce 1,000,000 liters per year to legally operate. The monopoly on imported wine was also privatized and some inexpensive foreign wines started to reach the supermarket shelves.
At the same time, many private investments went into the Thrace and Aegean regions to start wineries. Around 2005 to 2007, the first vintages started to hit the market. They were mostly oaky, wannabe-wines, but at least there was something there. Soon after, in 2009, several major wine personalities started to come to Turkey, like Jancis Robinson and other big names. Most of them picked up and commented on the high level of oak influence in the wines.
Those first few batches of wines from boutique wineries may be too oaky, but over time the new vintages gained more elegance; and as the vineyards became older, the age also added complexity to the wines. Between 2009 and 2013, there was a short golden age for boutique Turkish wines. All that changed in 2013 when new laws were passed and made marketing and branding wines in Turkey impossible. Tasting within wineries is illegal, so a few wineries have opened up cafes or boutique hotels where their wines can be served.
Which wine regions does your business focus on?
There are two parts to my business. One is working with professionals. For example, I offer consulting services to duty-free shops and foreign wine professionals who are interested in Turkey. I also work with hotels and restaurants on their wine lists and staff training. The other branch of my business is dealing with the end-consumers. I feel that if I have to say I specialize in any specific Turkish wine area, it would be Thrace. This is because of its proximity to Istanbul, the considerable investment that has gone into this area, the boutique winery movement, and the established wine route. Thrace is the first region in Turkey to commit to wine tourism.
Thrace is very interesting because it isn't as warm as the Aegean coast. The local grape varieties have been neglected for a long time ago and very few wineries are attempting to revive them. Most of the wine production in Thrace is centered on international varieties, which are thriving because of the maritime influence. I am really excited about the Shiraz produced there. There are also a few promising Pinot Noir trials.
Thrace is a big wine-producing region with many wineries and enotourism opportunities. Just recently, I organized a local competition for Thrace wines and 16 producers submitted their wines. There are many more producers than that. Many of them are second- and third- generation producers who are making table wines for the locals; you need to know someone–a local contact–to find them. Many wineries have also opened boutique hotels and restaurants, so there are many possibilities for tourism.
Again, Thrace's proximity to Istanbul is very convenient, because you can do day trips to the wineries.
What are the challenges in promoting Turkish wine?
Within Turkey, it is so difficult to capture the end-consumers. There are not many good, specialty wine shops; generally, people are not very educated about wine and there are not many places that offer proper information. The situation is improving with the Kayra Academy offering WSET education, but it's one of the few places that do this.
While the country is seemingly leaning towards becoming more conservative, it has not affected open-minded people who want to taste and know more about wine.
The laws hinder advertising, so boutique producers really have to work hard to promote their wines. Many people have turned to private dinners where they get a chance to taste different wines over the course of a meal. Small wine producers love this concept and are willing to offer samples because it is one of the few ways that they can gain exposure. I see a rise of young professionals in Turkey who want to take the WSET courses, want to organize private dinners, and want to try more wine. This is very encouraging.
What can Turkey offer wine lovers that no other wine countries can?
It's the history; for that we need to focus on eastern Turkey. It is a difficult area to travel in but can be very rewarding at the same time. In that part of the country, there are old and beautiful vineyards, odd pruning systems that can still be found today, and a lot of land work is still done with animals. This is an area for the true romantics.
Coming back to Thrace and the Aegean coast, both areas are located next to large, vibrant cities like Istanbul and Izmir. Istanbul needs no further promotion but we should not forget about Izmir, which is beautiful and rich in history. Having wine regions that are close enough for day trips from both cities is a huge plus for wine tourism.
What advice would you offer to wine lovers who want to explore Turkey and its wine?
There is an absolute need for local contacts. In many regions, anyone coming independently would not be able to find the wineries and vineyards. Even for myself, I would want a local contact when traveling through eastern Turkey. All the best wines of Turkey are off the beaten path–take Cappadocia for instance, it is a wine-producing area and sees a high volume of tourism; it is very beautiful but most visitors are drinking bad wines.
In your opinion, which indigenous varieties of Turkey are the most promising?
More than the boutique wineries, the big producers are working hard to revive the local varieties. Öküzgözü and Boğazkere show a lot of promise. Boğazkere is a somewhat rustic grape but there are some excellent examples like the Kavaklidere Prestige. Kayra Winery does a good job with Öküzgözü and they produce it in many different styles. Kalecik Karası is a problematic grape that can be done well, but many producers use it to make simple, fruity, Beaujolais Nouveau-style wines. I also enjoy the grape Narince as a young and fresh white wine.
In your opinion, what does Turkey need to do to distinguish itself as a wine-producing country?
I think we need to focus more on the local varieties and if needed, blend them with international varieties; this will make it easier to enter new markets. We also need to focus more on Asian markets because Europe has the idea that Turkey is a Muslim country and does not produce wine. Asia does not have these preconceptions and the demand for wine there keeps increasing.
Unfortunately, today, Turkey is not known as a wine-producing country. Our wines are relatively expensive due to the need to import all the raw materials with the exception of the grapes. Because of this, wineries should focus on building a collective brand for Turkish wine, and not just focus on their own winery's branding. The Turkish wine industry, while rich in history, is too young to rely on one or two brands. We should all work together, work better collectively, which is happening more often now after the new alcohol laws have been passed.
We also need more brand ambassadors, not just big names, but people that travel and have a broad perspective. We need people to tell the story of Turkish wine.
Excerpt from Uncorking the Caucasus
About Boğazkere
(pronounce bow-ahz-ke-re)  This red wine variety is native to the Diyarbakir area of southeastern Turkey. Based on geography, this may be one of the first varieties used in winemaking. It prefers hot, dry climates at high altitudes. The name Boğazkere translates to "throat burner", which is probably in reference to its strong tannins. It is typically made into a full-bodied wine with medium acidity. Its flavor profile includes dark berry, pepper, dark chocolate, and licorice. We found this variety mostly in the areas of Elazığ, Cappadocia, and Pamukkale in the Aegean Region. It is used as a blending grape, as well as in varietal wine.
About Kalecik Karası
(pronounce kah-le-jeek kah-rah-suh) A native to the central Turkey area near Ankara, Kalecik Karası prefers climates that are a little bit cooler than those of Boğazkere and Öküzgözü. A red wine variety that can be found all over the country, from the Aegean region to the central and eastern parts of Anatolia, its name translates to "black from the small castle". Wine made from this variety is lighter in color with a medium body. The tannin level is low and the acidity is crisp. The flavors are cotton candy, strawberry, raspberry, cranberry, and ripe cherry.
About Narince
(pronounce -nah-reen-jeh) This white wine variety is native to the Tokat region, located south of the mountains that separate the Anatolian Plateau from the Black Sea. Like most of the Turkish grapes, it prefers high altitudes. Its name means "delicately" in Turkish. Narince is the most fruit-forward and floral variety we've tasted in Turkey. It has aromas of citrus, melon, pear, pineapple, white flower, and herbs. The flavors are delicate, just like the name suggests. Like a lot of Turkish varieties, this variety shows much potential.
About Öküzgözü
(pronounce ur-kuz-gur-zu) This red wine variety is native to the Elaziğ area of eastern Turkey, and may be one of the first grape varieties used in winemaking. It likes hot, dry summers and cold winters, which match up to the extreme continental climate of the Anatolian Plateau. Öküzgözü translates to "ox eye" in English, which is in reference to its big, round, fleshy appearance. On its own, it makes some memorable, fruit-forward wines. The varietal wine made from Öküzgözü has high acidity and floral aromas. On the palate, it leans toward raspberry, plum, pomegranate, and earthy flavors. The high acidity is what stands out the most in this variety. It is often blended with Boğazkere. Once we got out of Istanbul and away from the Turkish Aegean coast, this variety was very common.
---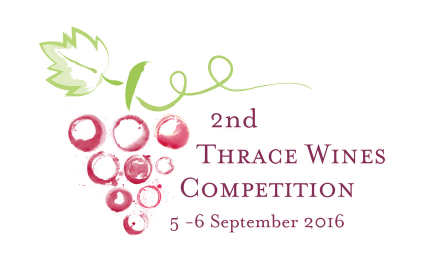 At the Thrace Wines Competition organized by Burcak, a panel made up of distinguished judges like Peter McCombie MW, Christy Canterbury MW,  and 2007 World Champion sommelier Andreas Larsson, evaluated 62 wines from 16 producers. These four wines scored over 90 points and received a gold medal.
Umurbey, Reserve, Cabernet Sauvignon-Merlot, 2012 – 92 points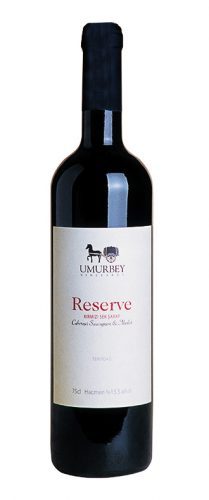 Doluca, Sarafina, Shiraz, 2014 – 92 points

Barbare, Ambiance,  Grenache-Syrah-Mourvèdre, 2012 – 91 points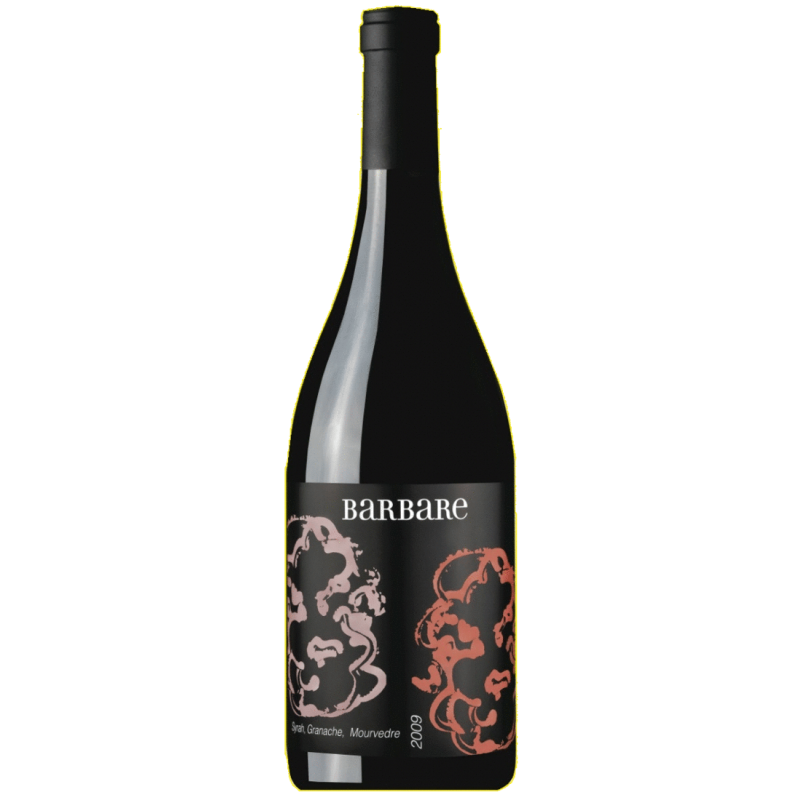 Chateau Nuzun, Cabernet Sauvignon, 2012 – 91 points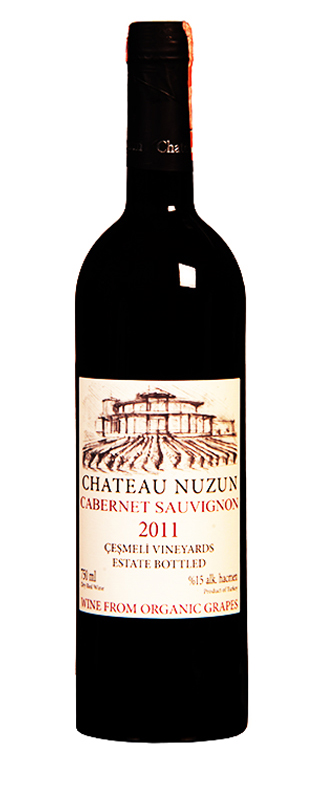 Chateau Nuzun, Cabernet Sauvignon is also featured in Uncorking the Caucasus: Wines from Turkey, Armenia, and Georgia as one of the recommended Turkish wines. Made with grapes harvested from the estate's organic vineyard, this wine has a rich texture and sound structure, with flavors of earth and game and less emphasis on fruit.
---
You May Also Enjoy
Chamlija: Wines of the Black Sea
A Brief History Of Wines From The Caucasus
Trendsetter: Oliver Gareis From Amadeus Winery, Turkey
Wine Regions of Turkey
Disclaimer: The ideas expressed in this article are personal opinions and are not associated with any sponsors or business promotions.