Tuscan Wine And Bike Tours
Tuscan Wine and Bike Tours: Exploring the Beautiful Countryside Tuscany is known for its picturesque hills and verdant landscapes, but it is also famous for its wine. With a rich history of wine making dating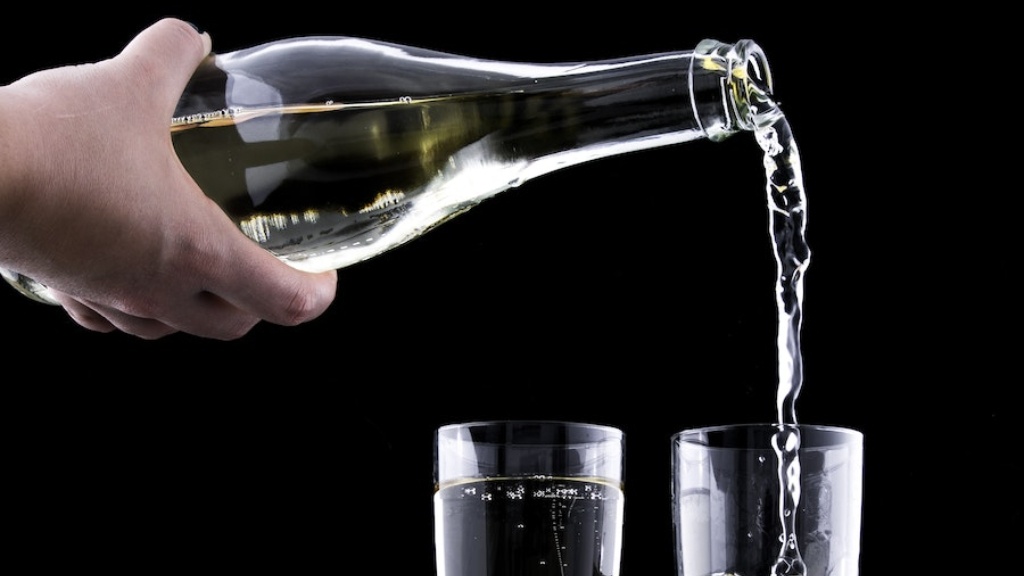 Tuscan Wine and Bike Tours: Exploring the Beautiful Countryside
Tuscany is known for its picturesque hills and verdant landscapes, but it is also famous for its wine. With a rich history of wine making dating back centuries, exploring Tuscan vineyards and sampling the local wine is a must-do for any traveler. A unique way to experience this stunning region is by taking a bike tour through the sprawling countryside, indulging in its rich culture, and enjoying the flavorful wines along the way.
More than just a typical tour, a bike tour in Tuscany offers travelers an immersive experience, providing an opportunity to explore the natural surroundings and casually explore the vineyards on a bike. Visitors can breathe in the fresh air, feel the breeze in their hair, and admire the stunning views of lush landscapes and hilltop towns. While cycling through wooded areas and vineyards, travelers can take in the simple yet stunning beauty of the Tuscan region while also engaging with local winemakers and learning about their craft.
The Tuscan wine region is home to a variety of different wines, including Chianti, Brunello, and Super Tuscan, all of which have won international acclaim. Each wine has a unique taste that reflects the traditional methods of winemaking and the specific grapes grown in the area. Visitors can expect to taste a range of wines on their tour, each with its unique characteristics and flavors. Wine experts agree that the best way to become familiar with Tuscan wines is to experience them in the place they are produced, and what better way to do that than on a bike tour?
Tuscan wine tours are an excellent opportunity to deepen your appreciation and knowledge of wine. With passionate winemakers, personalized experiences, and exceptional wine tastings, bike tours in Tuscany offer tourists an immersive experience where they can witness and learn about the art of winemaking up close. In addition to learning about the wine, guests can take part in traditional Italian cuisine, olive oil tasting, and a range of other activities that reflect the region\'s culture and heritage.
One of the main draws of Tuscan bike tours is the personalized and intimate settings where guests can enjoy and explore the local culture. Smaller group tours ensure that travelers have plenty of time to ask questions and interact with their hosts, creating a relaxed and friendly atmosphere that encourages natural conversation and engagement. This one-on-one time with local Tuscan winemakers and chefs is truly priceless and allows visitors to learn about the region\'s history and culture from a unique perspective.
In recent years, bike tours in Tuscany have become increasingly popular among travelers who want to unwind, get some exercise, and learn about the region at the same time. With the growing appeal of eco-friendly tourism, bike tours have become the ideal way to explore the region\'s beauty sustainably. They are perfect for those who seek an immersive and active experience but also want to enjoy the region\'s food, wine, and culture.
Exploring Tuscan Wines

Chianti is one of the most well-known Tuscan wines and is often the backbone of the region\'s wine industry. Made from Sangiovese grapes, traditionally, Chianti wines are medium-bodied with a distinctive tart cherry flavor and a pleasant acidity that makes them perfect for pairing with food.
For those looking for a deeper, richer taste sensation, Brunello wines are an excellent choice. Produced exclusively in the Montalcino region, these wines are made entirely from Sangiovese grapes and are aged for a minimum of four years. The resulting wine is rich, intense, and has a distinct earthy flavor.
Super Tuscan wines offer wine lovers a unique experience, with the freedom to experiment with different varietals and techniques. Super Tuscan wines are not subject to the rules and regulations of traditional Tuscan wines, allowing winemakers to create their own blends and styles. These wines are characterized by their bold flavors and complexity, making them ideal for those seeking something different.
Cycling Through the Tuscan Countryside

Biking is an excellent way to explore Tuscany at a slower pace, enabling visitors to take in the beauty and elegance of the region. The gentle rolling hills of Tuscany offer the perfect setting for a leisurely bike ride, surrounded by the idyllic countryside, and have been frequented by cyclists for many years. Bike tours in Tuscany offer a range of routes, from fairly easy terrain for beginners to more challenging trails for advanced riders.
When touring Tuscany\'s rolling hills by bike, bikers can stop at various vineyards and sample the famous wine while admiring the vast and breathtaking views. This type of tour allows riders the chance to explore the beauty of Tuscany at their own pace, alongside a knowledgeable guide who can offer insights into the region\'s culture and traditions. Moreover, cycling provides a unique perspective on the region, allowing visitors to feel connected with the land and the people who cultivate it.
The Advantages of Sustainable Tourism

Sustainable tourism is critical in protecting Italy\'s cultural heritage while still promoting tourism. Eco-friendly tourism opportunities like cycling tours not only help preserve the area\'s natural assets but also support local business, and create jobs for locals. By taking a bike tour, travelers reduce the carbon footprint of their visit while also engaging with local culture and supporting the local economy.
Moreover, cycling tours are more engaging and interactive than conventional tours. It provides visitors with the chance to meet locals and exchange stories, learn about the region from the people who live there, and attend events that are specific to this beautiful part of the world. All this while promoting sustainable development practices that are good for everyone involved, including the environment.
Culinary Experiences in Tuscany

Tuscany is renowned for its vibrant culinary culture, and no trip to this beautiful region is complete without exploring its gastronomic offerings. Traditional Tuscan cuisine relies on fresh, locally grown ingredients and essential oils, and features hearty dishes that are rich in flavor and often paired with a specific wine.
Taking a Tuscan bike tour provides a breadth of culinary experiences that are unrivaled. Foodies can look forward to indulging in savory dishes like crusty pane bread, pizza and focaccia, cured meats, cheese, and freshly made pasta. Visitors can learn the art of Italian cooking and enjoy traditional Tuscan cuisine while indulging in some of the region\'s fantastic wine.
The Bottom Line

Tuscany has a unique charm that is sure to capture the heart of anyone who visits, and exploring the countryside on a bike is the perfect way to discover all the hidden gems it has to offer. With its beautiful vineyards, panoramic views, and quaint hilltop towns, Tuscany offers a tranquil getaway for those seeking a peaceful escape from the stresses of everyday life. More than just wine tours, these bike tours provide a diverse and unforgettable experience like no other. By immersing themselves in the region\'s culture, travelers can connect with the environment, the people, and the history of this beautiful region, all while supporting responsible tourism.