Tuscany Scenic Drives
Exploring the Ancient Landscape of Tuscany Tuscany is known for its stunning countryside, picturesque hill towns, and thousands of years of culture and heritage. The region's landscape is so varied and distinctive that it has inspired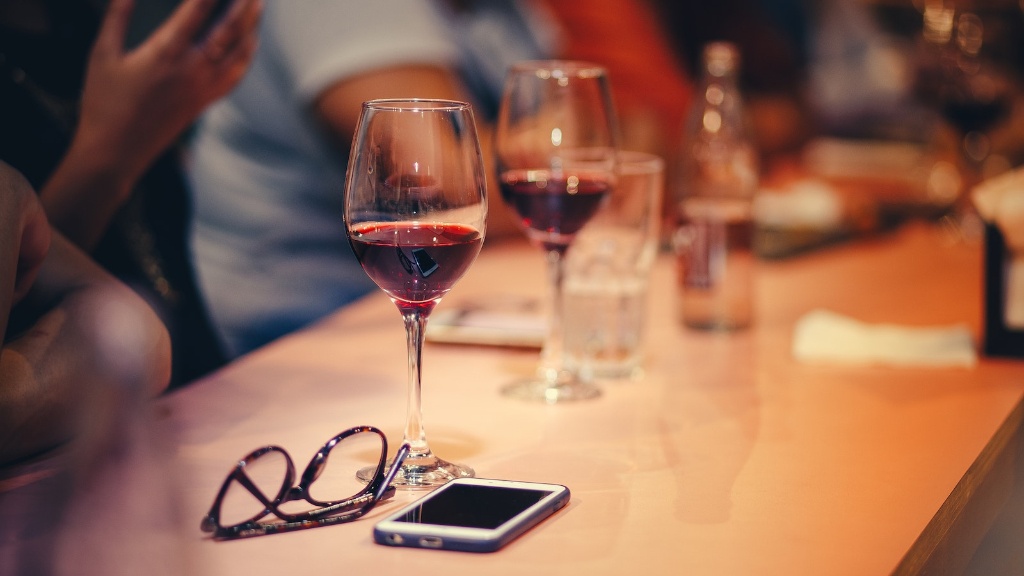 Exploring the Ancient Landscape of Tuscany
Tuscany is known for its stunning countryside, picturesque hill towns, and thousands of years of culture and heritage. The region's landscape is so varied and distinctive that it has inspired countless writers, artists, and other creative people since time immemorial. A scenic drive through Tuscany is a great way to experience the area's beauty and history.
From the rolling hills of Chianti to the coastal path in Maremma, the roads of Tuscany are some of the most beautiful in the world. Visitors can drive along winding roads through medieval villages and enjoy sweeping views from mountaintop vistas. One of the best ways to explore these roads is to rent a car and take an extended road trip.
In order to make the most of a Tuscany road trip, it is important to know what to look for. One of the most important things to consider is where to go. While there are countless roads and destinations to explore, some of the most popular places to visit are Florence, Pisa, San Gimignano, and Chianti. Each of these destinations offers its own unique experience and history, and it is worth taking the time to explore each one.
Another important thing to consider when planning a scenic drive in Tuscany is the method of transport. While many visitors prefer to explore the roads in a rented car, it is also possible to take a bus, train, or even a bike. Each has its pros and cons, so it is important to choose the one that best suits the traveler's needs.
Once the route is planned, there are many things to keep in mind while driving through Tuscany. First, it is important to watch out for local traffic and other drivers on the roads. There are also occasional accidents and other hazards that can occur, so it is always wise to drive carefully and defensively.
Finally, it is important to research local rules and regulations before setting out. Many roads in Tuscany have special speed limits, and in some cases it is necessary to pay a toll for certain roads. It is best to familiarize yourself with the local rules before setting out to ensure a safe and enjoyable journey.
Discovering the Amazing Cities of Tuscany
In addition to its remarkable scenic roads, Tuscany is home to some of Italy's most intriguing cities. From the fashion capital of Florence to the timeless charm of Pisa, there is something for everyone.
Florence is the birthplace of the Renaissance and is one of the most visited destinations in Italy. While city centre sights such as the Duomo, Uffizi, and Ponte Vecchio are the most popular attractions, less well-known locations such as Boboli Gardens and Pitti Palace are also worth a visit.
The Tuscan city of Pisa is home to the iconic Leaning Tower, which has attracted visitors for centuries. In addition to marveling at the famous landmark, visitors can explore Pisa's Piazza del Duomo, as well as smaller historical sights such as the Queen's Castle, Palazzo dei Cavalieri, and Tuttomondo.
San Gimignano is a charming walled town renowned for its medieval architecture and spectacular views of Tuscany's rolling hills. Attractions such as the Palazzo Comunale and the Torre Grossa are popular choices for visitors, and the city center is rife with restaurants and shops.
Finally, the city of Siena is renowned for its stunning cathedral and must-see attractions such as Piazza del Campo. The city is also renowned for its seafood and produces some of the best wines in the region.
Exploring the Natural Wonders of Tuscany
In addition to its stunning cities, the stunning countryside of Tuscany has plenty to offer. From magnificent coastlines to breathtaking forests, there are plenty of natural wonders to explore.
For those looking to explore the Tuscan coast, the Maremma region is home to some of the most stunning beaches in the region. Popular with locals and visitors alike, the Maremma's mile-long string of sandy beaches offer something for everyone.
Tuscany's highlands also offer plenty of outdoor activities. From picturesque hiking trails to breathtaking mountaintop vistas, the Apennine Mountains are an ideal spot for nature lovers.
The vineyards of Chianti region offer a unique experience for visitors. With its rolling hills, oak forests, and timeless villages, Chaianti is one of Italy's best-kept secrets. A visit to a local winery is a great way to experience the region's beautiful countryside.
The Garfagnana and Lunigiana regions in northwest Tuscany feature outdoor activities such as spelunking, cave exploration, and whitewater rafting. There are also plenty of wonderful castles, churches and other historical attractions to explore.
Finally, the Val d'Orcia is renowned for its awe-inspiring landscapes and charming medieval villages. This picturesque countryside is the perfect backdrop for exploration and offers plenty of opportunities for outdoor activities.
Soaking in Tuscany's Cultural Heritage
Tuscany's cultural heritage is renowned and it is easy to see why. From churches and monasteries to museums and galleries, Tuscany is home to some of the greatest works of art in the world.
The Uffizi gallery, in Florence, is home to many of the region's most important works of art, including masterpieces by Botticelli, Michelangelo, and Da Vinci.
The Academy of Florence is another great spot for art lovers. This renowned museum houses sculptures, paintings, and other pieces by some of the greatest Italian artists.
The National Museum of Italian Art, in Naples, is home to one of the world's largest collections of Italian masterpieces. It features works by Botticelli, Caravaggio, and other renowned Italian artists.
Tuscany is also home to some of the country's most important churches. With grand cathedrals, ornately decorated palaces, and impressive bell towers, these churches are a reminder of the region's rich history and culture.
For those looking for something a bit different, the Museo PioCristiano in Rome houses some of the oldest and most valuable Christian artifacts in the world. This museum is the perfect place for art lovers to explore and learn about Tuscany's ancient culture.
Experiencing the Food and Wine of Tuscany
Tuscany is famous for its food and wine, and a visit to the region is not complete without tasting some of its specialties. From creamy gelato to fresh seafood, Tuscan cuisine is a culinary delight.
Tuscany's famous wines are among the best in the world. Whether it's Chianti, Brunello di Montalcino, or Vino Nobile di Montepulciano, visitors can find something to suit their palate.
For those looking for something a bit different, the region produces some of Italy's best olive oils and balsamic vinegar. Olive oils from the hills of Chianti or the coastal region are a particular delight.
Finally, the region is renowned for its truffles, which are a delicacy in both cooking and eating. With so many different kinds to choose from, there is something for everyone.
Enjoying the Artistic Experiences of Tuscany
In addition to its stunning scenery and delicious cuisine, the region of Tuscany is also home to some truly unique cultural experiences. From spectacular stories of love and war, to festivals that celebrate the region's culture and vibrant music scene, there's something to enjoy for everyone.
The Tuscan theatre production of Romeo and Juliet, performed every year in Florence, is a popular choice for visitors. This classic story of love, tragedy, and revenge is brought to life in beautiful outdoor locations.
The renowned Festival dei Due Mondi, held in Spoleto, is another popular cultural event in Tuscany. This festival showcases the best of opera, classical music, and theatre performances, with performances by world-renowned artists.
Tuscany also has a vibrant music scene, with many festivals and concerts held throughout the year. From folk music to classical, there is something for everyone.
Finally, the annual Regata Storica, or Historical Regatta, is held each year in Florence. Featuring ornate boats and elaborate costumes, this celebration of Tuscany's maritime heritage is a must-see.
Exploring the Endless Opportunities of Tuscany
From tranquil countryside to romantic cities, Tuscany is an ideal destination for travelers seeking adventure and cultural experiences. With its iconic scenery, delicious food, and vibrant culture, there is something for everyone in this stunning region of Italy.
Tuscany's countryside is ideal for cycling and other outdoor activities. A range of bicycle tours offer visitors the chance to explore the region's historic towns and picturesque countryside.
For those looking to experience the coastal towns of Italy, Tuscany is a great spot for sailing. From quaint fishing villages to the stunning views of the Tuscan archipelago, there is something for everyone.
The region is also home to some of the best restaurants in Italy. From classic Tuscan trattorias to gourmet restaurants, the cuisine of Tuscany is sure to delight any palate.
Finally, the stunning landscapes of Tuscany are perfect for photography. With its rolling hills and stunning coastline, the region offers countless opportunities for capturing some of the most beautiful landscapes in the world.