Valle de Tintos Reserva 2013
Reading Time: [est_time] Welcome to As Drunk By Exotic Wine Travel, a new weekly column where we feature wines that are worth noting. The wine reviews featured in this series can be written by either one or the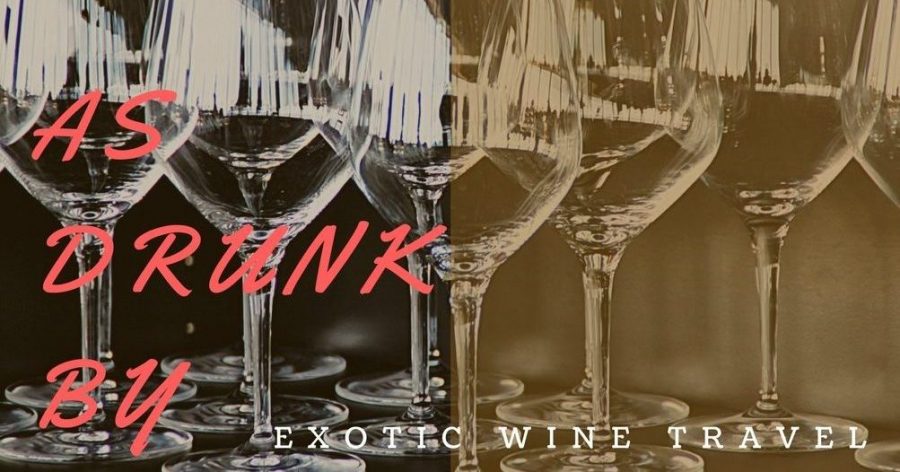 Reading Time: 1 minute
Welcome to As Drunk By Exotic Wine Travel, a new weekly column where we feature wines that are worth noting. The wine reviews featured in this series can be written by either one or the both of us. The featured wines can be from obscure or more well-known wine regions. Sit back, grab a glass, and discover new and exciting wines with us!
Valle de Tintos, Reserva 2013
First of all, I want to apologize for our lack of written content on Mexican wines. We spent a good three months in Baja, California tasting the wines of the region. Our guide to the wines of this dynamic region will be released in the near future. The wines of Baja definitely deserve your attention and this was the first great wine we tasted from the area.
This was created by a lovely couple Alvaro Romero and Nicole Martain. Nicole's father Fernando Martain is a legend on the local wine scene. He was one of the first private producers in Baja and is crafting great Cabernet Sauvignon under his label Cavas Valmar, but that is a story for another day. Nicole studied winemaking in Napa Valley as well as in Argentina before returning to Baja. After a trip to Italy, she told her husband Alvaro that they should make a Super Tuscan-inspired wine together. Thus, the label Valle de Tintos was born.
Alvaro reached out to us on Facebook a few weeks after we arrived in Mexico. When Charine told me about visiting this brand new Mexican winery, I shivered a little bit. The first few examples that we tasted in Mexico were less than inspiring. Needless to say, the wines from Valle de Tintos completely shocked us. The entire portfolio was well-made and delicious.
This is their top wine and a blend of 60% Cabernet Sauvignon, 20% Sangiovese, and 20% Cabernet Franc. It is very similar to the blend of the famous Super Tuscan Solaia from Antinori. The Valle de Tintos Reserva is aged for 22 months in French and American oak barrels before bottling. The fruit is sourced from several valleys including the highly regarded San Vincente Valley, south of the city of Ensenada.
Charine and I have had three bottles of this wine and they all showed extremely well. The nose has vanilla, lead, rose, chocolate, mocha, and green olives. The palate has the additions of sweet tobacco and menthol. The Sangiovese seems to lift the wine up with acidity. This is fine to drink now but will do much better with bottle aging. 
Alvaro told me that he will be submitting this wine for judging at the next Decanter competition. We will be rooting for him!
4.2/5   (You can find out more about our scoring system on the START HERE page.)
---
Disclaimer: The ideas expressed in this article are personal opinions and are not associated with any sponsors or business promotions.