Vienna\'s Best Restaurants: Where To Dine In Style
Vienna\'s Best Restaurants: Where to Dine in Style Vienna, the capital city of Austria, is a culinary paradise for food lovers. The city boasts of an extraordinary dining scene with a variety of restaurants from traditional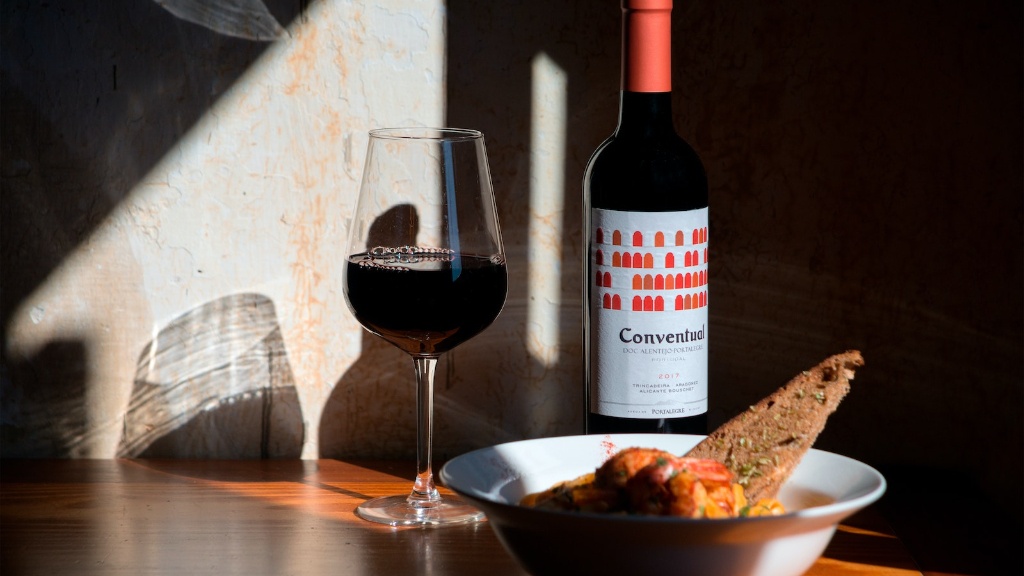 Vienna\'s Best Restaurants: Where to Dine in Style
Vienna, the capital city of Austria, is a culinary paradise for food lovers. The city boasts of an extraordinary dining scene with a variety of restaurants from traditional Viennese cuisine to international delicacies. The dining styles of these restaurants are diverse, ranging from casual to stylish, making your dining experience in Vienna a memorable one.
The city\'s cuisine is influenced by its rich history and culture. Traditional Viennese cuisine includes dishes such as Wiener Schnitzel, Tafelspitz, and Apfelstrudel. One of the best places to experience traditional Viennese cuisine is at Figlmuller, which has been serving their famous Schnitzels since 1905. The restaurant\'s ambiance is relaxed and familial, making it an excellent spot for family outings or friends\' get-togethers.
However, Vienna is not limited to serving traditional cuisine. The city\'s food scene has evolved over the years, making it one of the most diverse culinary destinations. For instance, Mochi is an excellent place to enjoy Japanese cuisine. It is a popular spot for sushi lovers and has a modern vibe that matches its fusion cuisine.
Vienna\'s dining scene is not only about the food but also the atmosphere. Mraz & Sohn is a restaurant with a unique dining experience where the kitchen is the heart of the restaurant. The restaurant owner, Markus Mraz, is known for creating edible art and his innovative approach to cuisine. During the dinning experience, guests enter the kitchen and are served by the chefs themselves. This gives diners an immersive experience and an insight into the kitchen\'s operations.
The city boasts of some of the best Michelin-starred restaurants in the world. Steirereck is one such restaurant located in the Stadtpark, which has been awarded two Michelin stars. The restaurant\'s menu is inspired by Austrian traditions, and its innovative dishes are well complemented by its awe-inspiring views of the greenery in the city\'s heart.
Vienna is also famous for its coffee culture, and many would argue that the city serves the best coffee in the world. Besides traditional Viennese coffee houses, the city also has specialty coffee shops such as Phil where coffee enthusiasts can enjoy hand brews or espresso.
Apart from the restaurants mentioned above, Vienna has an array of places waiting to be tried and tested by food lovers. Do & Co is another Michelin-starred restaurant that offers panoramic views of the Cathedral and serves an impressive menu that combines international and Viennese cuisine. For vegetarians, Tian, a greenhouse converted into a restaurant, offers delicious plant-based cuisine.
In conclusion, Vienna\'s dining scene offers an array of choices for dining enthusiasts. From traditional cuisine to international delicacies, Michelin-starred restaurants to local cafes, the city\'s food scene continues to evolve over the years. One can explore the city\'s restaurants and experience the city\'s history and culture by indulging in their delectable cuisine.
—
Exploring Traditional Cuisine of Vienna
As mentioned earlier, traditional Viennese cuisine has a distinct flavor and is influenced by the city\'s rich history and culture. Some of the must-try dishes include Wiener Schnitzel – a breaded veal cutlet served with potatoes, Tafelspitz – beef boiled in spices and served with the broth, and Apfelstrudel – a pastry filled with apple and raisins.
There are many places in Vienna where you can try these traditional dishes. One such restaurant is Plachutta, which has been serving Tafelspitz since 1900. The restaurant\'s menu also includes Wiener Schnitzel and various meat dishes.
Another must-visit restaurant to try traditional Viennese cuisine is Zum Schwarzen Kameel. The restaurant was established in 1618 and has been serving Viennese cuisine ever since. Its menu includes Schnitzels, Viennese Goulash, and Strudel.
Vienna\'s coffee culture
Vienna\'s coffeehouses have been around since the 16th century, and they have become an integral part of the city\'s culture. The Viennese coffeehouse is more than just a place to grab a cup of coffee. It\'s a community where people socialize, read newspapers, and have intellectual conversations.
Café Central is one such coffeehouse located in the heart of Vienna. The coffeehouse dates back to 1876 and has a beautiful old-world charm to it. The coffeehouse has been a meeting place for intellectuals, writers, and artists throughout history, and it continues to be so today.
Another coffeehouse worth mentioning is Café Sacher, which is where the world-famous Sachertorte was created. The café serves excellent coffee and pastries, and it attracts a lot of tourists.
—
Vegetarian and Vegan Cuisine in Vienna
Vienna may be famous for its Schnitzels and Tafelspitz, but the city\'s cuisine has evolved over time, catering to a variety of eaters. Vegetarianism and veganism have become popular in Vienna, and many restaurants offer plant-based cuisine.
Tian is one such restaurant which provides an entire plant-based menu. The restaurant is located in a beautiful greenhouse and serves exquisite dishes such as roasted cauliflower steak and pumpkin dumplings.
Another recommended restaurant for vegetarians and vegans is Harvest – Superfood Deli. The restaurant serves healthy plant-based bowls made from unprocessed ingredients.
—
Innovative and Creative Dining Experiences in Vienna
Vienna\'s dining scene is not just about the food, but also the experience. As mentioned earlier, Mraz & Sohn is one such restaurant that offers a unique dining experience, allowing guests to dine in the kitchen and enjoy their meals while watching the chefs in action.
Another restaurant worth mentioning is Dinner in the Sky. The restaurant is suspended 50 meters above the ground and offers a unique dining experience. Guests are hoisted up in a crane along with the table and chairs and treated to a fabulous meal with a spectacular view.
—
International Cuisine in Vienna
Vienna is a melting pot of cultures, and its international cuisine reflects this diversity. There are many restaurants in Vienna that offer international cuisine such as Indian, Italian, Mexican, and Japanese, among others.
One of the must-visit international cuisine restaurants in Vienna is Holy Moly. The restaurant serves Mexican food and has a casual, lively vibe. Another excellent restaurant is Patara, which serves authentic Thai cuisine and has a relaxing ambiance.